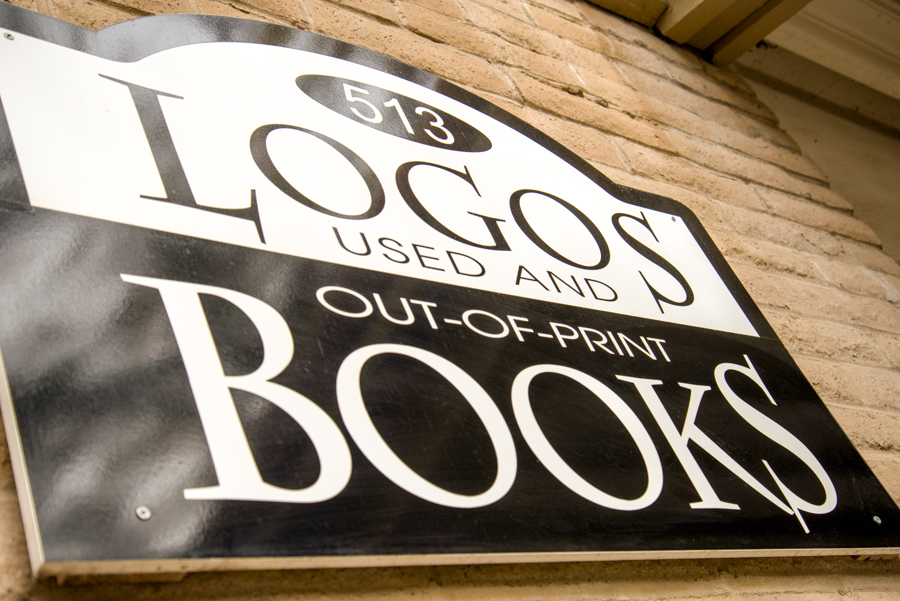 Logos Books changes ownership, holds grand opening
After running Logos Books for seven years, owners Peter and Susan Linz decided to transfer ownership of the store to Friends of the Davis Public Library (FOL). Logos Books is a completely non profit organization that raises money to donate to charities and benefits people all over the world.
Mr. and Mrs. Linz's retirement comes with the welcoming of a new grandchild into their family. While they owned the bookstore, however, there were about 8,000 books in stock, many of which they had purchased themselves.
The couple searched for books together on weekends. The only criteria: books that were curious and of interest and that hadn't been seen before. And of course, the bookstore had the classics –– well-known books that were widely read by the community.
The Linz family's favorite memories over the past seven years have to do with watching younger people enter the bookstore to find a good book, and having to browse the store since not every book was readily available, unlike online shopping. They would hear people looking at the shelves, whispering to each other that they had read a certain book, and recommending it to their other friends. Conversations about authors or books that they had enjoyed sparked others' interests to read the same book or find one with a backstory that they could personally relate to.
"We probably sold 2,000 to 3,000 books a month –– the turnover is rapid in a business like that," Mrs. Linz said. "We got books donated every day. It's an ongoing process, and that's why one of the reasons why FOL is going to do a very good job of this; they'll have a constant influx of books on their shelves."
Profits from the book sales went toward two major organizations –– Doctors Without Borders and Save the Children, which helps with children's programs all around the world.
FOL signed a three-year lease for Logos Books.
"The former owners have owned the bookstore for seven years," said Hank Wyman, FOL manager. "[…] First of all, we didn't want to see the last used bookstore in Davis disappear –– there were almost a dozen bookstores that had gone in the city. One objective was to help keep that tradition in the city, the other one was to provide an outlet for a sale of donated books that we get for the Friends, other than the sales we get every two months from the book sales."
Logos Books is staffed with about 25-30 volunteers; no positions are paid. Some have one shift per month, while others do a shift every week. These positions are crucial to the upkeep of the bookstore, as it is a completely non profit organization that raises money to donate to other organizations and charities. Logos Books held a ribbon-cutting ceremony, sponsored by the Davis Chamber of Commerce, as a grand opening on March 23. Over 100 people were in attendance, including board members of the FOL, Chamber members and volunteer employees.
"I started [volunteering at Logos Books] maybe three to four years ago, and the FOL assumed running it on February 1," said Sandy Shaw, a volunteer at Logos Books. "I love books, I love used books and recycling books, and I really enjoy giving service for the first years to Doctors Without Borders. I'm thrilled that Logos didn't close down and that the FOL assumed ownership, and that all proceeds will go to the Davis Public Library. I think for a lot of reasons, it's wonderful to have a used bookstore in Davis. People love to get books for a bargain price and people love donating money, knowing that it'll fund very good things for the community and the world."
Written by: Kaelyn Tuermer-Lee — city@theaggie.org