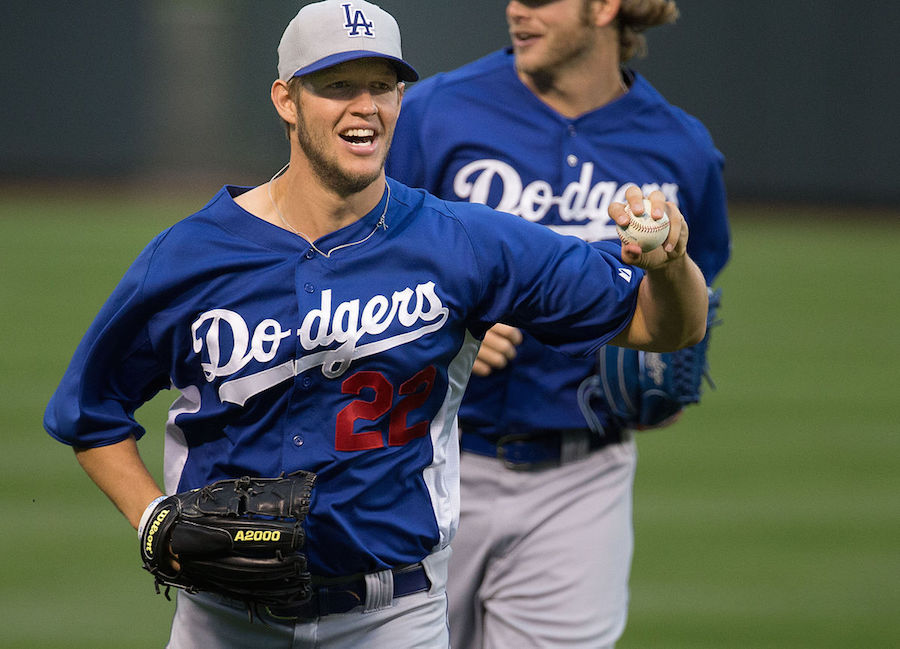 Aggie columnist explores potential award winners for upcoming season         
National League MVP: Nolan Arenado
Nolan Arenado is my prediction to win the National League MVP. But he will have significant competition, as Kris Bryant continues to be the cog in the lineup of the reigning World Series champions, and Bryce Harper looks to bounce back from a lackluster season. With Arenado's otherworldly defense at third base and amazing power-stroke that has amounted to two 40-home-run seasons in the last couple years, he is a great bet. Additionally, the Colorado Rockies are a sleeper team this year and are banking on significant improvement that — if it ends up happening — will fare well for their best player.
American League MVP: Manny Machado
Mike Trout is the consensus pick for the best player in baseball and has definitely been robbed of a few MVP awards in his six seasons of professional baseball, but Machado will be this year's MVP. I predict that this season, Machado will crack the 40-home-run mark for the first time in his career as he has improved upon his total every season without sacrificing batting average. Also, his OPS has climbed every season since his rookie campaign, and he is a dominant defensive force at third base (and a little bit of shortstop, too). In order for this to happen for Manny, he must better his plate discipline and get on base at a higher clip, but I still believe he will take this one home.
National League Cy Young: Clayton Kershaw
Never bet against Clayton Kershaw to win the Cy Young. He is miles ahead of every other pitcher in Major League Baseball, and the only reason he didn't come up with it last year was because of a back injury that limited him to only 149 innings pitched. In spring training, Kershaw has looked healthy, and hopefully these back issues are a thing of the past for the 29-year-old who hopes to carry the Los Angeles Dodgers all the way to the World Series this year. In terms of metrics, this pick doesn't really need any explanation. He's pretty much a lock for a sub 2.50 ERA (a conservative estimate) and 200 strikeouts.
American League Cy Young: Chris Sale
Chris Sale has been one of the very best pitchers in baseball, but has flown under the radar due to being a member of the Chicago White Sox, who have been consistently bad in recent memory. Fortunately for Sale, he was shipped to Boston this offseason in a blockbuster trade that sent a package of prospects to Chicago for Sale's services. Sale is now the ace on a championship contender and he will be in a prime position to take home his first-ever Cy Young.
American League Rookie of the Year: Andrew Benintendi
I have yet to get a good look at Andrew Benintendi, but, from what I've heard, he seems legit. Benintendi is nearly everyone's pick to win Rookie of the Year in 2017, and he did very well in the majors when he was briefly called up last year. I can't argue with the .295/.359/.476 slash line. The 22-year-old left fielder is set up to have quite the career out in Boston.
National League Rookie of the Year: Dansby Swanson
Swanson was the first overall pick in the 2015 MLB June Amateur Draft by the Arizona Diamondbacks but was sent over to Atlanta in a heist of a trade for Shelby Miller, who had a disastrous first year with the Diamondbacks. Swanson, on the other hand, has been very good and looks like a player mature beyond his years. The Vanderbilt product didn't need much time in the minors to show off his talent, and now he is firmly entrenched as the starting shortstop for a young Atlanta team. He will be this year's National League Rookie of the Year.
World Series Winner: Boston Red Sox 4, Chicago Cubs 2
Repeats in baseball are hard to come by unless you are the New York Yankees, and with the acquisition of Sale and the full season of Andrew Benintendi, the Red Sox are primed to make another World Series run. They are going to need star pitcher David Price to make this happen, whose health has been a concern with a flare-up in his elbow that has kept him sidelined. If Price can return to full strength and be the innings-eater that he has been throughout his career, Boston is my pick.
Written by: Michael Wexler — sports@theaggie.org