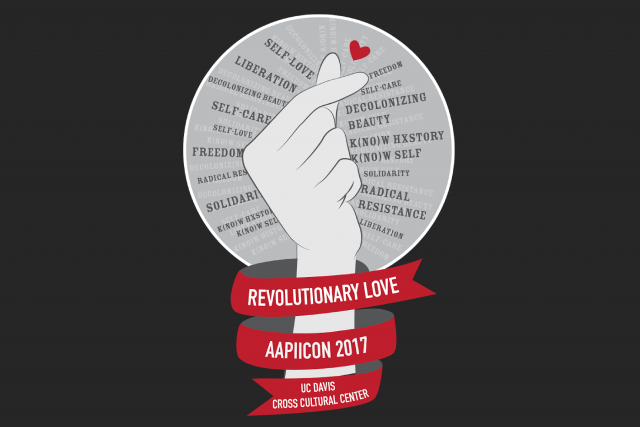 Students to discuss issues, activism for Asian Pacific Islander community
The Cross Cultural Center (CCC) will be hosting the Asian American and Pacific Islander Issues Conference (AAPIICON) on April 30 from 9 a.m. to 6 p.m. The conference began in 2013 as the Asian Pacific Islander Issues Conference and was held annually except in 2016.
Sabrina Lee, a third-year film studies and community and regional development double major, chose to bring back the conference this year. Lee felt there was a divide between the South Asian, Middle Eastern and Pacific Islander communities and reached out to people across campus who were interested in similar work to help organize the conference.
"I created a committee in Fall Quarter, and they were the driving force for the theme, how things were going to work and the different issues they wanted to talk about," Lee said.
Lee works as the Asian Pacific Islander Community Coordinator at the CCC. She used the budget from her position to fund the conference and also asked senior and student staff for extra funds. The conference, which will address the different issues faced by the Asian American Pacific Islander (AAPI) community, will include a panel, six workshops, short educational talks and a keynote speaker. Some workshop topics include media, beauty standards, domestic violence and abuse, mental health, student community activism and settler colonialism. The keynote speaker will be Colin Masashi Ehara, a word artist and community organizer from the Bay Area. Ehara is part Japanese, white and indigenous. Ehara was chosen to address working together in solidarity and the resistance between the communities of people of color along with the conference theme of revolutionary love.  
"The issues that created the current political climate have been alive and well for a long period of time," Lee said. "Because of the way things are right now, it caused me to change a lot of ways I was planning this conference."
Lee felt it was important to include the Middle Eastern and South Asian communities in order to create support and solidarity within the Asian and Pacific Islander (API) community. She hopes to start conversations to critically discuss the status and future of the AAPI community.
Jinni Pradhan, a Middle Eastern and South Asian Student Affairs officer, attended UC Davis as a graduate student and attended and hosted a workshop at a previous conference. Pradhan now serves to support and connect Middle Eastern and South Asian students to resources, ensuring that students feel supported through an advisory capacity as well as programming. She is also on the conference committee and assists Lee and her colleagues with logistics, issues addressed at the conference and general programming.
"We need to be talking about ways in which specifically the API community can be more engaged, to see ourselves represented and have issues addressed," Pradhan said. "Asian Americans are portrayed as a model minority […] but that masks a lot of the actual issues and hurdles that people in our community have to overcome. Not everyone has a lot of privilege or has a lot of access, and I think discussing that and actually talking about the complexity of the API community is really important."
Pradhan believes it is important to bring the awareness of issues to both people who are and are not a part of the API community. She feels that while students are creating spaces to address API issues and make students feel welcome, there are students who do not feel respected due to diverse backgrounds and the complexity of issues.  
Jade Wolansky, a fourth-year political science and international relations double major, got involved by going to the API leadership retreat in January and becoming interested in API activism. Wolansky felt that a lot of API community programming was not inclusive to adoptees and wanted to give a presence to Asian American adoptees on the UC Davis campus.
"It's important for people of color to come together in solidarity, and we should be ourselves within the hierarchy that white people have created for us," Wolansky said.
"History repeats itself and we're trying to remind people that we're not so different."
Heather Nguyen, a fourth-year psychobiology major, learned about the conference through Facebook. Nguyen is on a committee about mental health in the API community and will be holding a workshop to teach about the ways different people express mental health experiences through art. Nguyen feels that not all communities are equally accepted, a belief that stems from her personal experiences. She hopes that people will gain a better understanding of diverse experiences and engage in dialogue that is more healing than hurtful.
"Many communities that fall under API do not feel like one unit," Nguyen said. "It is important to have an AAPIICON to emphasize similarities in our narratives but also differences that make us unique and challenge the idea that API means everyone is homogenous, because we have very diverse experiences in history."
Written by: Jayashri Padmanabhan — campus@theaggie.org