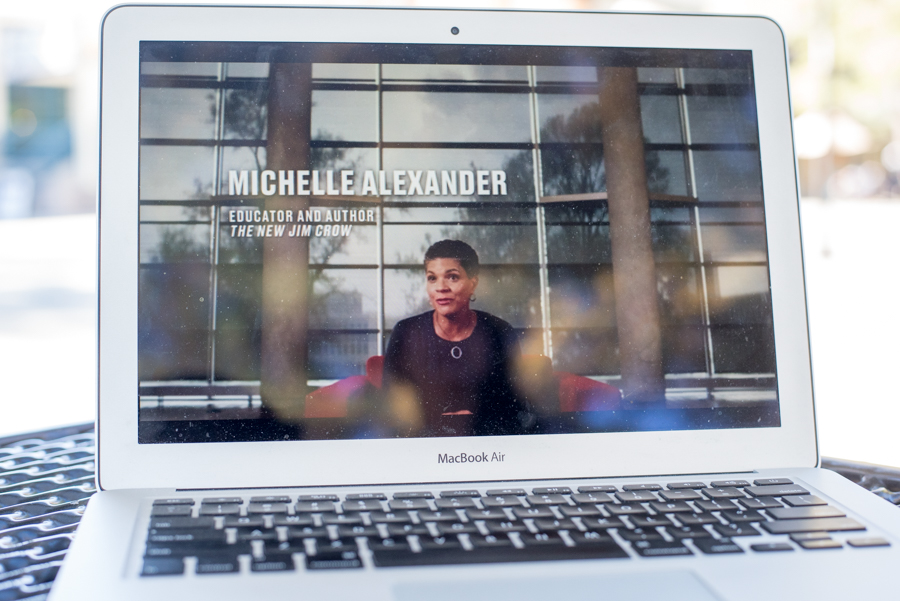 Titles that entertain and educate
After binge-watching Parks and Recreation for the third time on Netflix, I decided it was time for me to move onto watching some new content. I delved into the documentary section of Netflix and was pleasantly surprised. These are not the stuffy documentaries of your tortured middle-school science class days. Netflix offers an array of impressive titles with a dynamic range of topics perfect to overcome any entertainment rut. Here are my top three picks.
13th:
Named for the 13th Amendment, which abolished slavery except as punishment for a crime, this documentary explores how this amendment utilizes the U.S. prison system to function as a modern slavery. The film presents shocking statistics, telling that although the United States makes up 5 percent of the world's population, 25 percent of the global prison population is incarcerated in the United States. It sheds light on a lot of hidden history and analyzes systematic issues that have plagued the United States since the earliest days of the country's existence. This history is presented in conjunction with old film and photography as well as in-depth interviews with some of the civil rights movement's most prominent figures, including Angela Davis.
I enjoyed the documentary's thought-provoking dialogue, as it discusses a subject that continues to develop and persist in our society. This is definitely a great documentary to watch with others interested in unpacking civil injustices, or even just those who are totally clueless and are looking to learn more. Although it is a heavy subject, director Ava DuVernay presents the information in a way that is both informative and inspiring.
Hip-Hop Evolution:
Definitely more of a light pick that introduces viewers to some amazing music, Hip-Hop Evolution is a four-part documentary series that does exactly what the title suggests. The film travels back in time with each part focusing on a different era of hip-hop, from the very beginning to the present day.
MC and travel journalist Shad Kabango interviews some of hip-hop's greats to explore its climb in the music industry. The documentary features people from the hip-hop community and showcases their amazing, funny and heartwarming stories. The soundtrack is incredible, and the documentary offers a perfect balance between history, music and personal insight.
It is a great pick for those who are newbies to the documentary world as the storyline is easily followed and deeply engaging throughout.
Twinsters:
It's a story we've all probably read on Daily Mail but never quite believed: two identical twins separated at birth, who grew up in different countries, discover one another by chance online. This is the basic storyline for Twinsters as it follows Anaïs and Samantha, who begin chatting online after Anaïs sees a YouTube video featuring Samantha.The film is sweet and demonstrates the power of the online world. The style of the documentary is very relaxed and does not follow the traditional interview style of most in this genre. This gives it an almost "home-video" feel, which might have been director Samantha Futerman's intention, as the story is especially personal.
The documentary also uncovers larger themes of the adoption process, transnational identity and the implications this presents. Overall, the story is touching and sometimes humorous as viewers get a glimpse into two women's intertwined lives and their developing relationship as they discover more about one another.
Written by: Abigail Wang — arts@theaggie.org