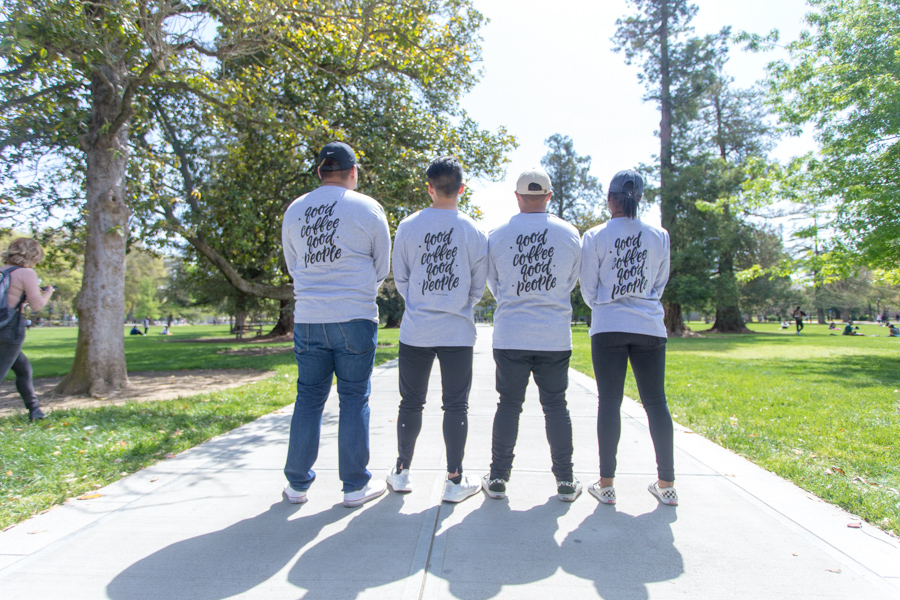 Event will host variety of music and dance, including local and Bay Area performers
Simply put, the Camped Streetwear Club fills a niche on the UC Davis campus. With several renowned a cappella groups, talented instrumentalists and local garage rock bands dominating the Davis music scene, this UC Davis club is bringing an already-established hip-hop community to the forefront of students' attention.
"It's the first of its kind here at Davis," said Brandan Nhan, a third-year managerial economics major and a co-founder of the club. "There's multiple artists coming out, from students to local artists. We wanted to do a show that, one, has not been done here in Davis before, and two, changes the image of streetwear."
Camped will be hosting their first hip-hop show on Saturday, April 15. The event, "Campsite: Hip-Hop Performance," is primarily a celebration of hip-hop culture. With performances by campus favorites like the Liquid Hotplates and MK Modern, the event has booked over ten performers.
Corey Wolff, a first-year graduate student in the design department, is the face behind hip-hop violin project Crywolffs Violin. As a performer for the Campsite event, Wolff prepares by catering his set list to events' hip-hop focus.
"I'm thinking [I'll perform] Drake, maybe Rihanna," Wolff said. "I don't know how many people listen to the oldies, because one of my favorite hip-hop songs is 'No Diggity.' I'm definitely going to be playing a song by a group called Nuttin' But Stringz, who won [third place] in America's Got Talent […] the song is called 'Thunder.' It's a great hip-hop violin song, not my own, but it's a cover song."
As a classically-trained violinist, Wolff believes violin can be adapted to any genre or culture; his music is exemplary of the kind of genre-bending ideals Camped Streetwear will be showcasing.
"Violin fits everywhere," Wolff said. "That's one of the things about violin. You can look at almost every culture in the world, and they have taken violin and made it somehow authentically their own — from Indian, Irish, Chinese, Japanese — everywhere. So, it's not that it fits, it's how I decide to use it. How I decide to use it is to replace the vocals. And then I produce the track around that. I'm classically trained […] so what I do is much more straightforward, not as flashy."
Crywollfs Violin is one of the many other musicians and artists performing at the Campsite event — though certainly the only classically-trained hip-hop violinist.
Nhan emphasized that the purpose of the event is to give the audience a well-rounded perspective of hip-hop art and culture.
"Since we have such a variety of performers coming, we hope the audience will just get the whole shebang — an MC, a DJ, breakdancing — and along with breakdancing comes dancing — and rap," Nahn said. "We want it to be an outlet for hip-hop culture."
Though a primarily new club, Camped Streetwear has lofty goals for its future on the UC Davis campus. Initially inspired by the documentary "Fresh Dressed," the club began as an embodiment of street fashion and overall hip-hop culture. It was only recently that its members decided to host a performance show in an attempt to revitalize their status on campus and to encourage new and old members to become more engaged.
"The first [meeting] turnout was pretty good, and we liked the feedback we got," Nhan said. "It started trailing off towards the end of Fall and middle of Winter Quarter because everyone got really busy. We weren't very active, in a sense. But Nikko [Alegre] brought in the great idea of, 'Let's bring this back. Let's do a hip-hop performance show.'"
Nikko Alegre, a fourth-year communication major, is described by Nhan as the brains behind the operation. Alegre hopes that Camped will evolve into a more permanent part of UC Davis  — and ideally the Davis community as a whole.
"I think we're just an outlet for people that are into fashion and hip-hop, if anything," Alegre said. "A lot of our general members and board members listen to hip-hop, and some of us are hip-hop dancers, so Camped is definitely a way to share this common interest with others […] we've also tried to assign significance behind famous brands such as Nike or Adidas. We want people to appreciate streetwear and hip-hop by understanding what they represent, and not just because Kanye or Justin Bieber [are] into it."
In terms of their Campsite event, Alegre hopes students involved in streetwear and hip-hop will use this event as a means of expression and that the event will serve as a greater outlet for the local hip-hop and streetwear community.
"This is the inaugural year for Campsite, so there have been a few bumps in the road, but nonetheless we've worked extremely hard to put together this event for the community," Alegre said. "Hip-hop and streetwear have started to become more visible throughout the years, so I think a lot of people can appreciate what we're doing with Campsite, regardless of if you're into streetwear or not. I just hope that this event changes the perspective of how others perceive the streetwear community."
The Campsite event will run from 7 to 9 p.m., and tickets for the event can be purchased online for $8 or at the door for $12.
Written by: Ally Overbay — arts@theaggie.org