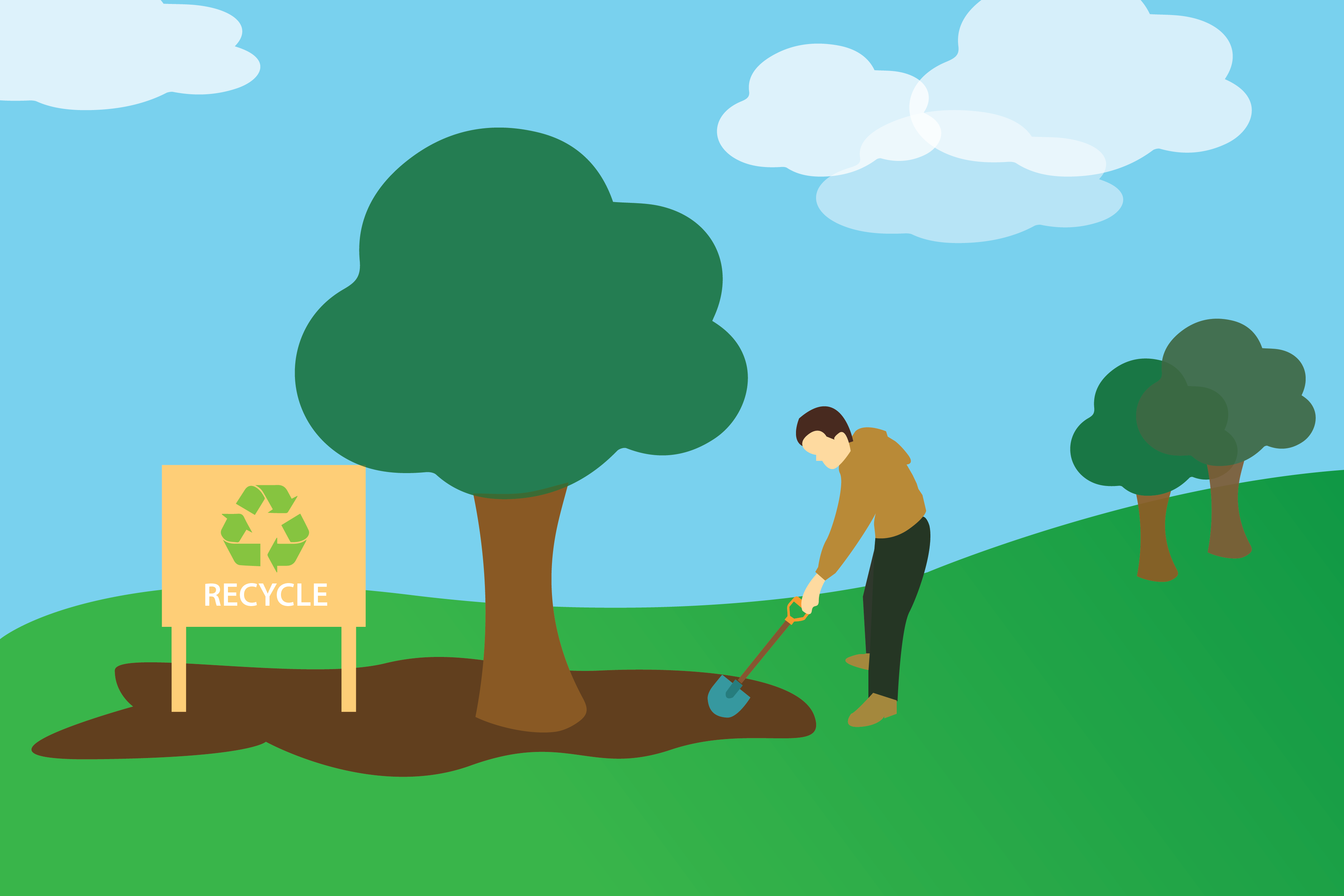 City of Davis needs volunteers for community projects
The City of Davis will host the Community Day of Service on April 29. The Community Day of Service, an event the city has put on for the past three years, is designed to bring together the people of Davis through a day of constructive volunteer work.
The day begins with a breakfast that is sponsored by the Davis Police Department and is run by volunteers. Carrie Dyer, an administrative analyst at the Davis Manager's Office, explained the kickoff breakfast and what volunteers should expect.
"We provide a breakfast, a kick off breakfast," Dyer said. "So, we are looking for volunteers to help set up, cook and clean up from that […] The Davis Police Officer's Association contributes funds for it and they sponsor the breakfast. And then we have volunteers who actually do the setup and the cooking and the cleanup, which is great."
After the breakfast, volunteers will travel to their project areas. As Dyer explained, the projects themselves take place all over Davis and Yolo County, involving volunteers in different and varied work.
"At North Davis Elementary they're doing a school garden clean up," Dyer said. "At Da Vinci [Charter Academy] it looks like they are doing the same, also a weed and garden clean up. The Center for Land Based Learning is farming related activities […] The [Yolo County Library] project will be likely moving books around, making sure books are in order, maybe some dusting, that sort of thing. [The library] is a great project for people who really would like to do something that's inside, instead of outside."
Along with these projects, the City of Davis has also posted about an additional two projects online, one of which is park maintenance.
"Volunteers will help prune native trees along the path at our Wildhorse Agricultural Buffer," the description reads online. "The trees need to be pruned for health, safety and visibility for trail users. All volunteers will receive a brief pruning tutorial and will work in small groups."
Nicodemus Ford, the Cannery Farm coordinator, further explained that there will be three areas of work that will be concentrated on during the Community Day of Service.
"One, we have an actual herb garden that sits adjacent to our barn," Ford said. "I purchased twenty or thirty strawberry plants that need to go in the ground. And since the rains have stopped we will be doing direct planting […] The second project that we have is the entryway into our barn […] The third area that we will be working on is in our orchards."
Ford mentioned that there were some potential bumps in the planting, but maintained that volunteers would be able to help sort out these issues.
"Many of the trees are kind of growing straight up and so we will need to kind of place spacers in the branches, so the trees are kind of growing in more of a U shape, which allows proper yield on each one of the trees," Ford said.
The City of Davis is still in need of volunteers for the projects. Sign-ups can be found at http://www.signupgenius.com/go/5080c4ca9a729a5f58-davis.
Written by: Nicolas Rago – city@theaggie.org