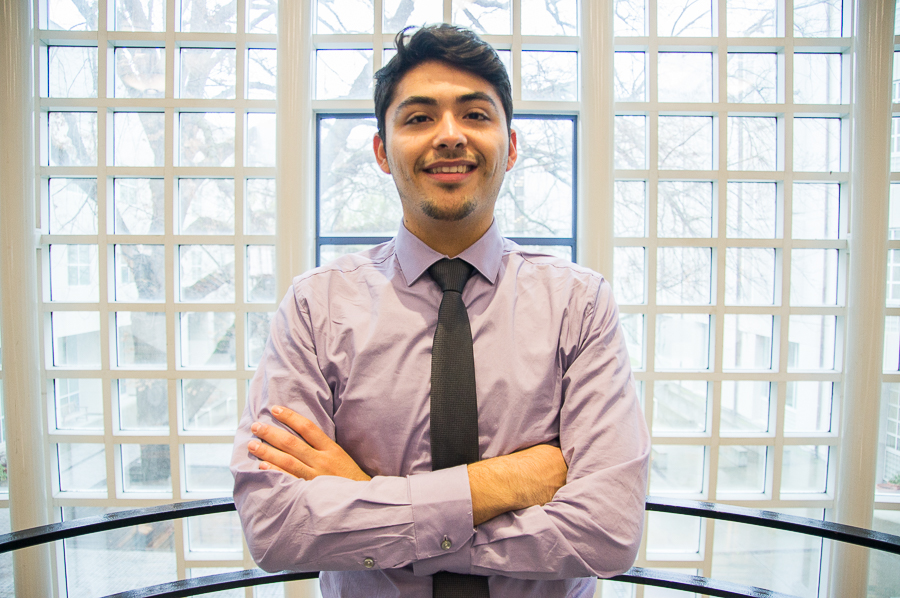 Ricardo Martinez, a fourth-year political science-public service and philosophy double major, has completed his year-long term as an ASUCD senator. During his campaign, Martinez promised to expand Chicanx/Latinx retention and recruitment, renovate the Aggie Job Link (AJL) and expand the availability of Community Advising Network (CAN) counselors.
Martinez predominantly focused on bringing together the underrepresented Chicanx/Latinx community.
"He definitely wanted a voice for his community, which I don't think has very much representation right now," former ASUCD President Alex Lee said.
Martinez managed to develop a Chicanx/Latinx Student Council during Winter Quarter to bridge the gap within the general Hispanic community by inviting multiple clubs, organizations and on campus centers. In general, Martinez hoped to create better understanding and communication between ASUCD and the community of color.
"It takes a long time for something like that to work," Martinez said. "I'm hopeful in the future there will […] eventually be a solid foundation for the Chicanx/Latinx community."
He also met with the Internship and Career Center (ICC) to make the AJL, which was updated during Fall Quarter, more accessible.
Martinez said he struggled to bring more CAN counselors to the Student Health and Counseling Services on campus due to insufficient funds from the UC. Instead, Martinez put his efforts toward creating mental health workshops by partnering with the Cross Cultural Center, Center for Student Involvement, the AB540 Center and other organizations.
Additionally, Martinez adopted Unitrans and Picnic Day as his units. Unitrans unit director Anthony Palmere said Martinez often attended Unitrans advisory committee meetings and helped address any issues that arose. Pamere said he was helpful and accessible and that he cared about the students.
"We didn't need a lot of assistance, but when we needed it he was there," Palmere said. "He brought concerns to us that we otherwise would not have been aware of."
Likewise, Picnic Day unit director Chelsea Hernandez said that Martinez was useful in various situations as an advocate for Picnic Day.
"He listened to the concerns we had and really did consider the issues we brought up that perhaps a lot of people miss and think [are] really simple in putting on this day," Hernandez said.
Lee said Martinez worked well on the projects he took on but could have better used his position to make progress in the UC Davis community. However, Lee said he was empathetic and took many ideas into consideration.
With the intention of having a higher voter turnout for the senate elections last quarter, Martinez led efforts to reach out to the UC Davis community through Snapchat. The UC Davis Snapchat story received over 4,000 views.
Martinez thinks he was successful in what he hoped to do as a senator: reorganize the Chicanx/Latinx community, update the AJL and improve mental health resources. Additionally, he was absent from one Senate meeting this academic year.
"I'm proud of the work I did in terms of laying the foundation and getting things started," Martinez said.
However, Martinez said there is still much more to be done and hopes newly-elected Senators Marcos Rodriguez and Yajaira Ramirez will be able to carry on his work. He helped prepare Marcos and Ramirez for their terms and provided them with useful information on how ASUCD operates before they began.
"They are very capable of performing [and] are going to be good representatives," Martinez said. "They're going to be continuing what I wanted to do."
Martinez advises that current and future senators shadow a senator for a couple of weeks to prepare for the position.
"Ask them directly […] what exactly ASUCD is in terms of the inside [and outside] operations of it and how a senator approached both of those issues," Martinez said.
Martinez is currently in the UCDC program in Washington D.C. and will graduate this June.
Written by: Jeanna Totah — campus@theaggie.org