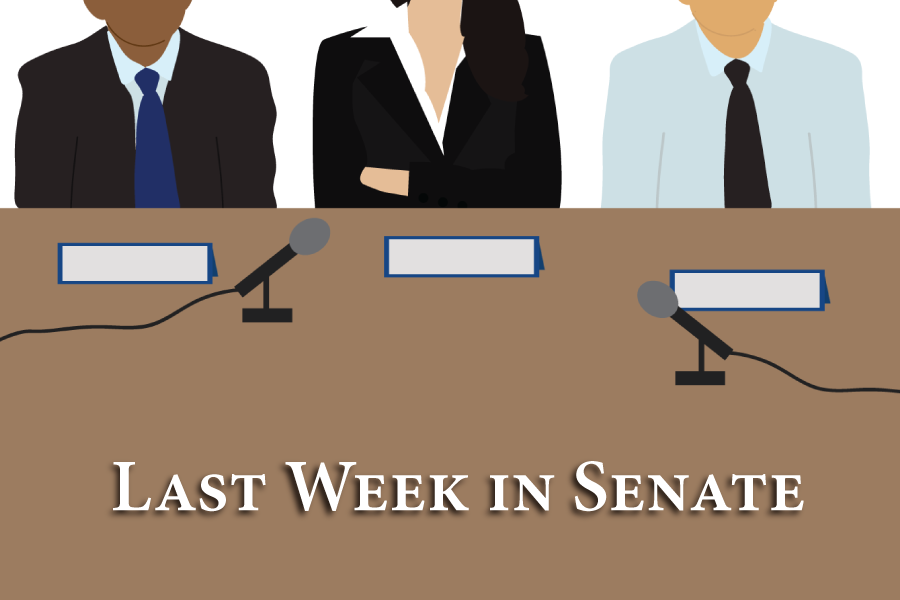 The ASUCD Senate gathered on April 6 at the Memorial Union for its first meeting of Spring Quarter. The meeting was called to order at 6:12 p.m. by ASUCD Vice President Adilla Jamaludin.
The meeting began with a presentation by the External Affairs Commission (EAC). Sara Williams, the chair of the EAC and a fourth-year history and political science double major, and several members of the commission touched on different topics including city government, the UC Davis Long Range Development Plan and Davis housing.
Next on the agenda was the senator committee appointments. In order, the appointments were: Senators Julie Jung and Michael Gofman for the Aggie Public Arts Committee; Senators Jose Menenes and Marcos Rodriguez for the ASUCD Scholarship Committee; Senators Menenes and Simran Grewal for the Champagne Committee; Senators Daniel Nagey and Samantha Chiang for the Council on Student Affairs and Fees; Senator Yajaira Ramirez Sigala for the DREAM Committee; Senator Rahi Suryawanshi for the International Undergraduate Student Committee; Senator Jung for the Internet and Networking Committee, Senators Gofman and Chiang for the Marketing Committee; Senator Suryawanshi for the Media Board, Senator Anastasia Ruttkay for the Sexual Assault Awareness and Advocacy Committee; Senators Khadeja Ibrahim and Suryawanshi for the Student Health and Wellness Committee; Senators Nagey and and Rodriguez for the Unit Relocation Space Allocation Committee; Senators Menenes and Gofman for the Underwriting, Sponsorship and Advertising Committee; Senator Nagey for Housing Advising for Undergraduate Students; Senator Chiang for the Disability Rights Advocacy Committee.
After the appointments, Chris Ortiz, the unit director of Refrigerator Services, gave a presentation.
Next, the presentation appointments were made for several ASUCD units including Entertainment Council, the Aggie Reuse Store and Specialized Transportation Services/Tipsy Taxi.
Two pieces of emergency legislation were also introduced. Senate Bill #73, authored and introduced by Menenes, moved to allocate $75 to reserve the Memorial Union Patio for Denim Day 2017. The bill passed unanimously with a vote of 12-0-0.
Subsequently, Senate Bill #77, authored by former ASUCD Controller Joseph DeAngelo, was introduced by Senator Grewal. The bill moved to clarify the purpose of the Entrepreneurship Fund Committee.
"The ASUCD Entrepreneurship Fund Committee has long functioned without a coherent structure," DeAngelo wrote. "This bill clarifies the scope and purview of the committee."
Senate Bill #77 passed unanimously with a vote of 12-0-0.
Afterward, consideration of old legislation began with Senate Bill #78, which was authored by Nick Flores, the Internal Affairs Commission chair. The bill moved to define "Board" in the ASUCD bylaws.
"The purpose of a Board shall be to serve as a collaborative and advisory body in ASUCD, comprised of no fewer than five (5) undergraduate students created through legislation," Flores wrote. "The specific structure, purpose, and hiring practices of the Board shall be defined through legislation hereinafter enacted, appropriately addressing these areas."
The bill passed unanimously with a vote of 12-0-0.
Shortly after, confirmations were made for the Ethnic and Cultural Affairs Commission.
The meeting adjourned at 9:20 p.m.
Written by: Ivan Valenzuela — campus@theaggie.org