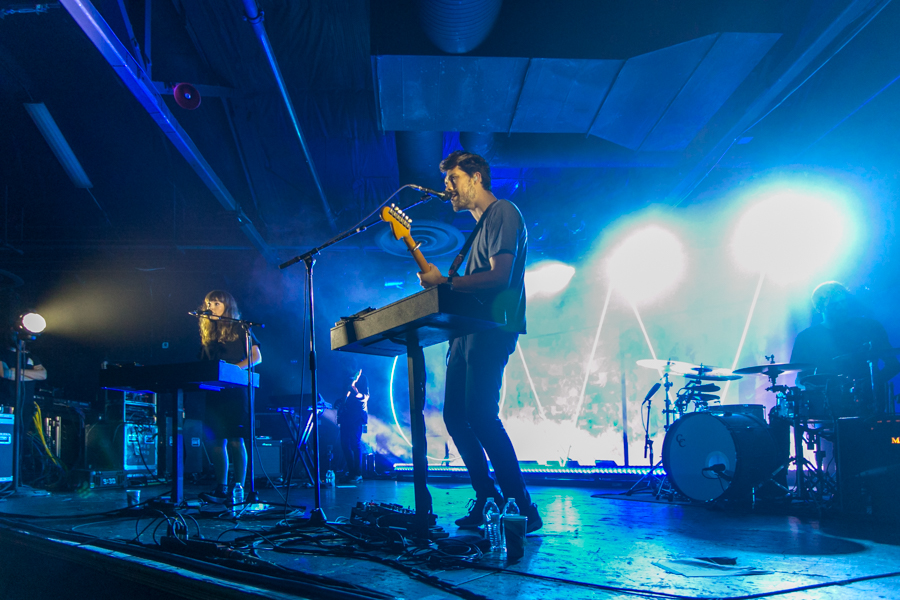 London-based duo brings simple melodies to Sacramento
Across the pond, British based duo, Oh Wonder, recorded one track every month for a year in their home studio in London. Each song was released on Soundcloud on the first of every month. Initially, it was dismissed as a gimmick, but it caught on garnering numerous streams on Soundcloud and now on Spotify. The creation of their self-titled, debut album was described by the duo as an album containing 15 singles, and it is now a viral sensation. Headed by Anthony West and Josephine Vander Gucht, they performed to two sold-out crowds inside the quaint venue, Ace of Spades, in Midtown Sacramento. They even performed on both weekends at Coachella proving that they can take on a hectic tour schedule.
The duo took the stage with two giant letters — an O and a W — which lit up the background of the stage. The backing band knew their cues and played along with Vander Gucht's and West's amazing stage presence. Every now and then, Anthony would close his eyes and get lost in the music, whether he was on keyboard or playing his guitar. Josephine's innocent smile garnered screams from the crowd as she jammed on her own piano. The duo's vocals were simply breathtaking as they transitioned from "Drive" to "Technicolour Beat." Their latest single, "Ultralife" was upbeat, but gave a calming aura to the audience.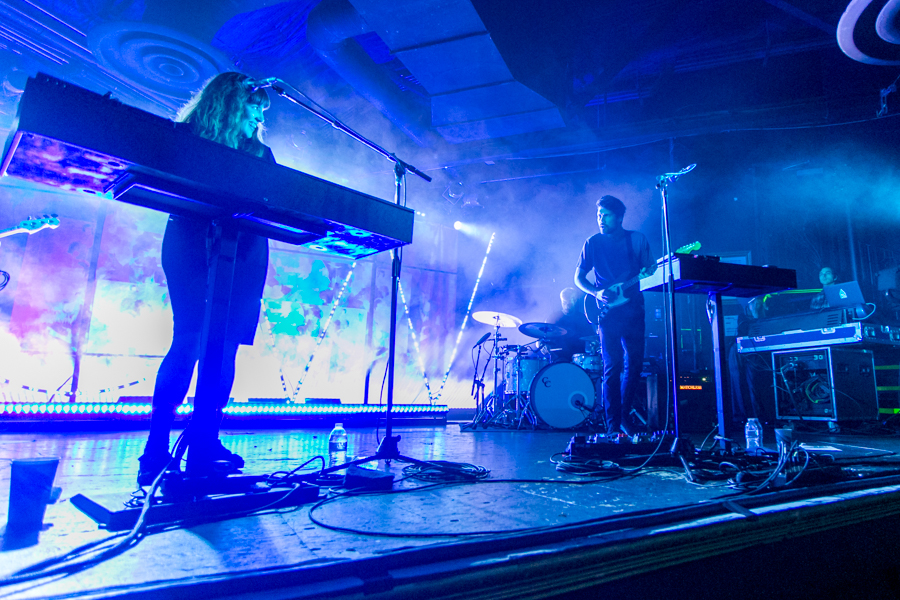 Throughout the show, West and Vander Gucht would take turns speaking to the crowd. It sounded like the duo thoroughly enjoyed their visit to California's capitol as they told stories about strolling through Sacramentos' many parks. Josephine even made a comment on how it's possible to have rainy weather plus palm trees all in once place.
The talented duo is a must-see, and I'm sure they will make a return to Northern California where there probably perform at a bigger venue. For more information about Oh Wonder, please visit their website.