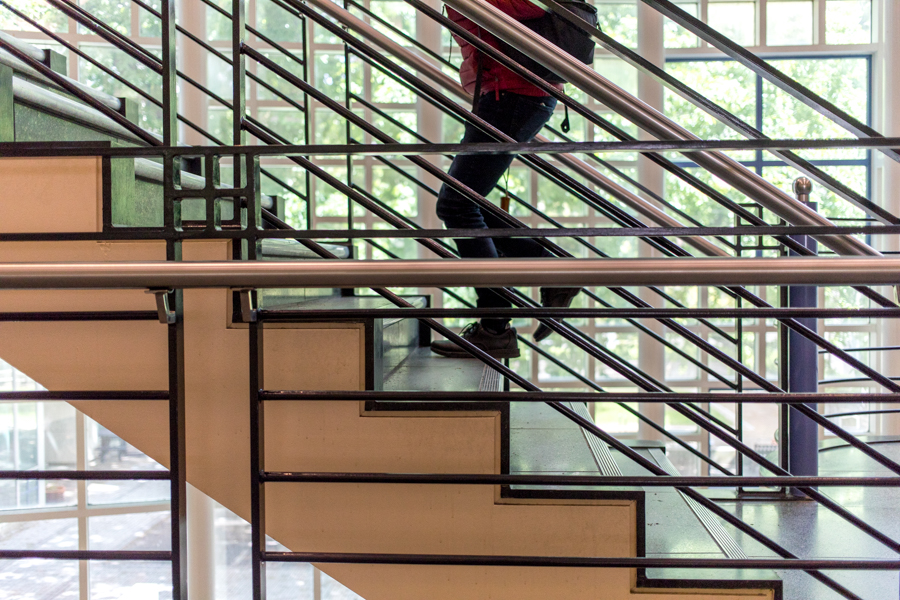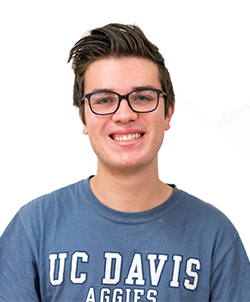 How a student turned into an exercise icon by bravely going where people go all the time
Students exercise in all kinds of ways on campus. Some bike. Some run triathlons. Some go to the ARC (boring). But above all there are those who brave the trek all the way up to the top floor of Shields Library. Those people are the true heroes.
"It's difficult sometimes to be such an exercise icon in my own mind," said Trevor Slutt, a regular on the top floor of the library and engineer who allegedly helped design the 360-degree ice wall that keeps the ocean contained on the flat earth. "It's a lot of responsibility, but I feel as though I have a duty to share my passion for ball-busting exercise with the rest of the student body. So I've decided to become an exercise guru in order to encourage my fellow Aggies to become fit enough to climb the stairs to the top floor of the library while only sweating a medium amount."
Slutt is turning out to be quite the inspiration on campus by encouraging students to praise themselves for doing simple "fitness" tasks.
"I walked a different path to class today to change up my walking routine," said Helen Ellen, a fourth-year exercise biology major and human coffee grinder. "It wasn't actually any longer. In fact, it was half as long. But what I was really doing was exercising my mind by figuring out the shortest way to get to class. And that's something really special."
Ellen is not alone.
"I was really inspired by Mr. Slut," said Rich Squirt, a first-year computer science major and a breakout star of TLC's My Strange Addiction for his episode about being addicted to wearing as many jackets as possible. "I decided to stop staying on the first floor of the library all the time. Instead, I'm just going to stay home and exercise my right to do absolutely nothing. And maybe I'll finally find my son."
Trevor Slutt has forever changed the UC Davis campus. He should be celebrated for bravely climbing up the two flights of stairs that lead to the library's third level and inspiring a generation of student-athletes.
Written by: Brian Landry — bjlandry@ucdavis.edu
(This article is humor and/or satire, and its content is purely fictional. The story and the names of "sources" are fictionalized.)