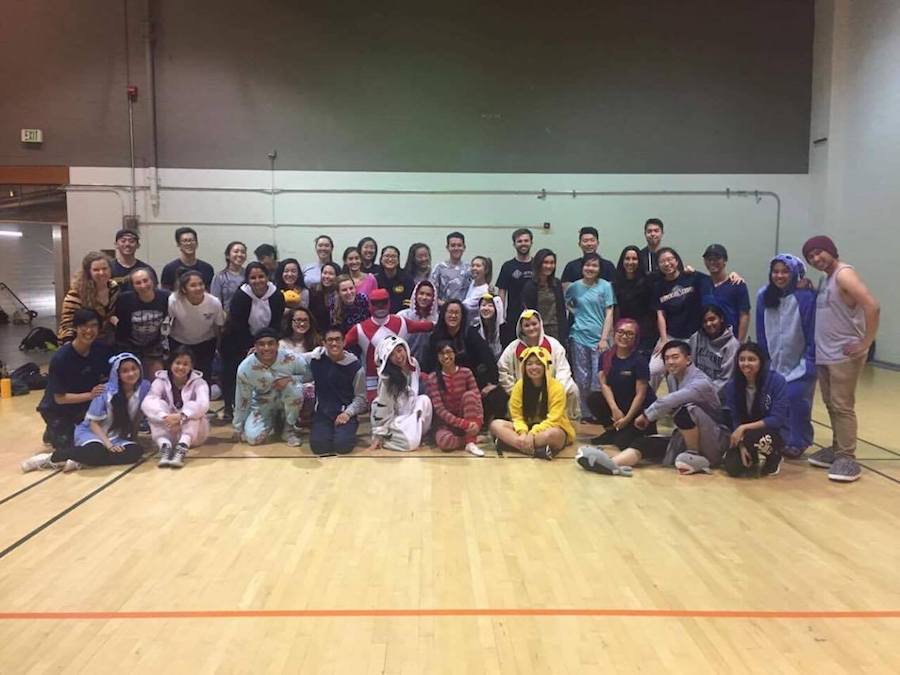 Picnic Day dance competition features Davis' best dance groups
The UC Davis Center for Student Involvement will host Davis Dance Revolution (DDR) in the Pavilion at 7 p.m. on Picnic Day, featuring several Davis dance groups showcasing both traditional and modern dance styles.
One of the teams performing will be SoNE1, UC Davis' first K-pop dance group.
"The majority of us are actually not Korean," said Karen Cheng, a third-year communication major and a member of SoNE1. "We are very diverse and have all kinds of people."
At last year's DDR, the group was criticized for its lack of original choreography.
"People were giving us slack for not doing our own choreo. The whole purpose of K-pop is that there is a whole dance that goes with a song," Cheng said. "This year for DDR, we are showing we can do our own choreography."
Agape, a Christian dance group, will be competing against SoNE1 in the modern dance category.
"I am expecting for everyone to just do their best and to have fun, because that is what is about," said Tristan Bala, a third-year computer science major and a dancer for Agape.
Members of the crew all have opportunities to choreograph, as well as perform in dance numbers.
"The highest-voted pieces were the ones we chose for DDR," Bala said.
The team's theme for this year's competition will be 'support.'
"Everyone goes through hard times," said Rianna Chu, a third-year neurobiology physiology and behavior major and the director of Agape. "We all feel hurt and stress and feel the same thing. We want to show we are all in this together."
According to multiple members, DDR is one of the only opportunities for all of Davis' dance community to perform with one another.
"Davis' dance community is a little segmented," Chu said. "DDR is the only thing where all the dance teams come together."
Other groups performing include: Davis Chinese Dance, Davis Wushu, English Country Dancers, Filipinx, Mga Kapatid, Na Keiki 'O Hawai'i, Sunatya, Davis Ballet Company, Elite Dance Company, MK Modern, MOBility and Unbound Progression Dance Company.
Tickets are $15 presale and $17 at the door for students, $17 presale and $22 at the door for general admission, and $9 for children 13 and under.
Written by: Myah Daniels — arts@theaggie.org