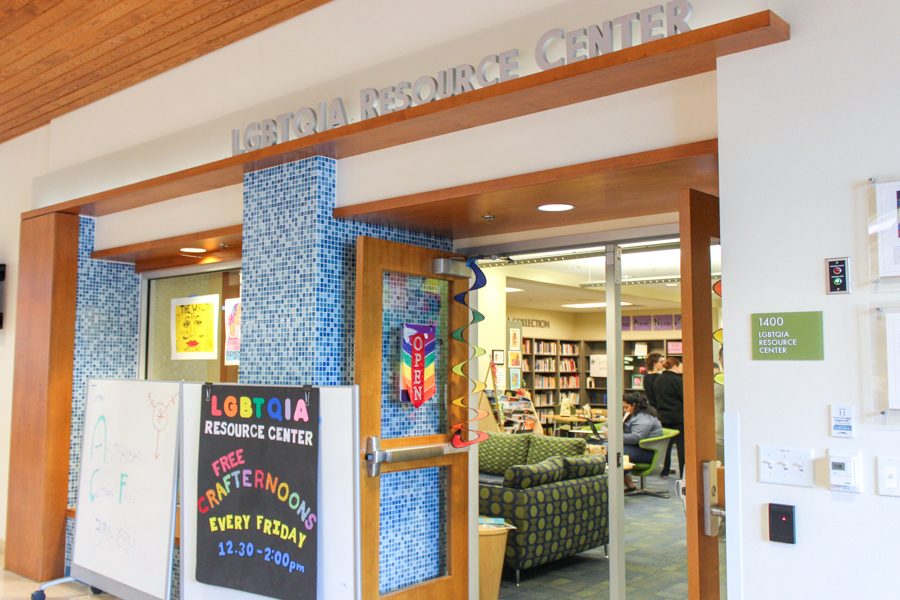 Program offers discussion space for issues facing LGBTQIA community
Every other Wednesday, the LGBTQIA Resource Center holds a discussion space called "Cuppa Tea," in which members of the LGBTQIA community and other minority groups come together to discuss current events relevant to their communities.
The program started in the fall of 2015. The idea for the discussion space came from fifth-year Chicana/o studies and sociology double major Bee Curiel, who has been working at the LGBTQIA Center since 2015.  
"I wanted to create a space where people can come and just talk about something […] just have a couple snacks and tea," Curiel said.
According to Curiel, the title "Cuppa Tea" has its roots in colored and transgender communities. The phrase "cuppa tea" meant "what's going on" or "what's the 411," which corresponds to the program's goal of helping members of the LGBTQIA community stay informed and up-to-date with the current events.
Topics discussed in past "Cuppa Tea" sessions include cultural appropriation, police brutality, the media's representation of queer people and other minorities, desirability and sexual assault and awareness.
The program also works with the Middle Eastern and South Asian Week and Sexual Violence Awareness Month programs.
"I think it [Cuppa Tea] is great because it's a space where things are talked about that are not talked about at all in mainstream media," said Rosie Romick, a fourth-year plant and biology major, who has been to several Cuppa Tea discussions in the past. "It's a space where people are sharing and marginalized voices are uplifted."
"I really like talking about current issues about the queer community with my peers […] just getting different perspectives and staying up to date on what's going on in the world," said Dante Williams, a fifth-year mathematics major who has also taken part in several Cuppa Tea discussions. "I'm able to express my opinions on what's happening in the world in a space that is conducive to making tangible changes instead of just theorizing."
The biweekly Cuppa Tea discussions are just one of the many support programs offered for minority groups by the LGBTQIA Center. In addition to events like Pride Month and queer leadership retreats, the center organizes many awareness events including awareness for trans, asexual, intersex and bisexual identities. The center also holds "Crafternoons" every Friday in which people can make arts and crafts like pride bracelets, which Curiel described as a "de-stressing event." Recently, a community coordinator at the center also held a clothing exchange closet, because, Curiel explained, "oftentimes trans and nonbinary folks face violence when they shop for clothes."
The center welcomes diverse members of the Davis community to participate in the Cuppa Tea and other upcoming events.
Written by: Clara Zhao — campus@theaggie.org