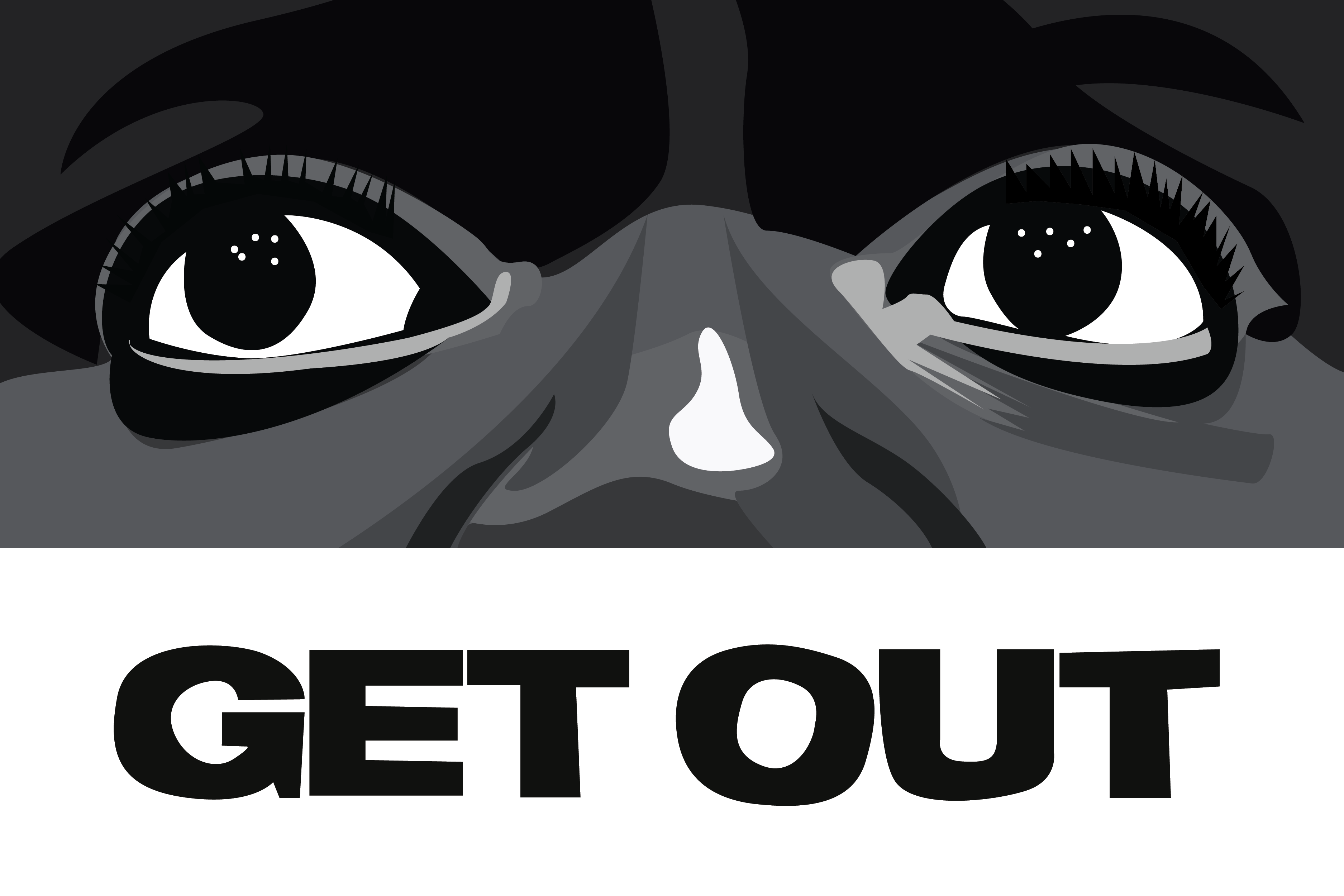 What Jordan Peele has planned next
When writer-director Jordan Peele's Get Out was first released in February, audiences were not sure what to think, as the storyline was unique and the mixing of horror and racial issues was shocking. After receiving rave reviews from audiences and critics alike, Get Out is now officially the third-highest grossing R-rated horror movie ever, closely following Hannibal and The Exorcist and recently outpacing the infamous The Blair Witch Project. The film has grossed an astounding $165 million since its release, setting a record as the highest-grossing original screenplay debut in movie history.
Shortly before the film's success, Peele was best known for being one half of the Key & Peele sketch comedy series that aired on Comedy Central from 2011 to 2015. Many of their skits, such as the infamous "Substitute Teacher," have raked in millions of views on YouTube, and the series became a sort of pop-culture phenomenon from which hilarious catchphrases were often quoted. There was something about Key & Peele that was different than other sketch-based comedy, like SNL, for example — the comedians addressed racial issues, gender roles and stereotypes in a cleverly-written way that was unique, refreshing and occasionally shocking. Never shying away from potentially controversial topics, the pair tied comedy with social commentary in a fashion that didn't make the audience feel as though they were subjected to a PSA, but still brought the intended attention to important topics, specifically the African American experience (both Key and Peele are half-African American).
Although it shouldn't have been a surprise that Peele's feature film debut is centered around an African American character meeting his white girlfriend's parents — and that somehow, a horror story would ensue — many people were still taken aback by just how direct the plot was. What exactly was Jordan Peele trying to say? Browsing through the countless YouTube comments for the film's trailer, there was a divide between people who were excited to see the movie and those who believed it was "racist" against white people. But all that Peele was attempting to convey was the unique set of difficulties and circumstances that Black people face in America, ranging from microaggressions to full-blown, blatant racism.
What was so unique about this film was that it weaved together horror with real, current fears, and it did so beautifully with usage of metaphors and historical context. Peele has certainly raised the bar not only for the horror genre, but original films overall.
"I feel like my responsibility to the world at this point is to keep making original films," Peele said. "To try to do some elevated horror, fun horror, that says something. I think that's what I'm here for."
In an interview for ScreenJunkies, Peele revealed that he has written four more scripts that he would like to produce in the future, and his Monkeypaw Production Company recently signed a TV deal with Sonar Entertainment studio, in which he will be creating new projects for TV audiences. It is also rumored that he will direct the upcoming film Akira, based on the widely popular 1980's Japanese graphic novel. Although we may have to wait some time for new Peele material, we can be certain that it will raise the bar once again.
Written by: Pari Sagafi — arts@theaggie.org