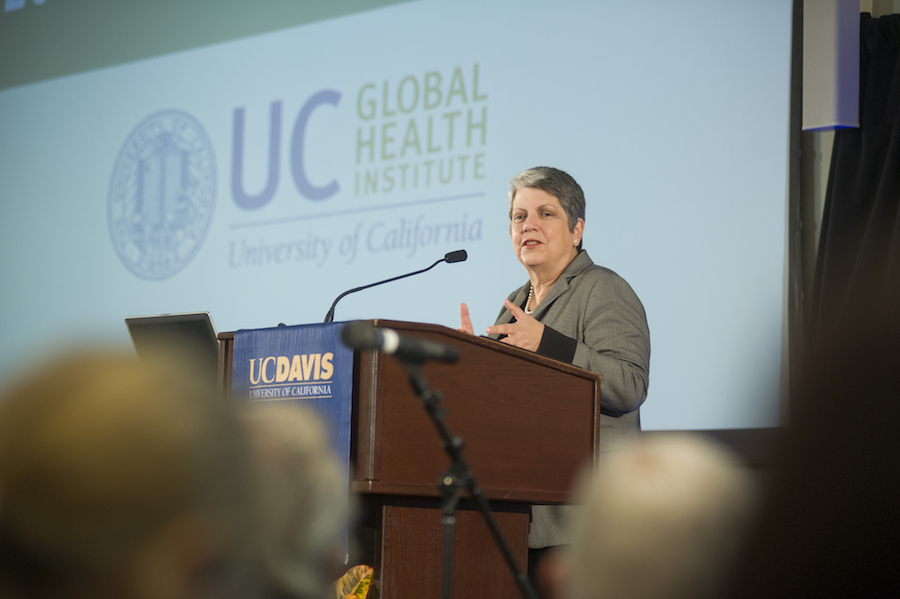 UC President Janet Napolitano paints California State Auditor report as mischaracterizing
The University of California Office of the President (UCOP) hid over $175 million in reserves, some of which could have been used on campuses, said a report released by California State Auditor Elaine Howle on April 25.
"Specifically, the Office of the President did not disclose to the regents that it had amassed more than $175 million in reserve funds as of fiscal year 2015-16," the report reads. "[…] In effect, the Office of the President received more funds than it needed each year, and it amassed millions of dollars in reserves that it spent with little to no oversight from the regents or the public."
In addition to hiding funds, the report claims that UCOP was uncooperative in auditing procedures, including tampering with the results of surveys sent to campuses.
"This conclusion is based on the fact that it intentionally interfered with our audit process, which hindered our ability in addressing certain aspects of our audit objectives," the report reads. "Specifically, we administered two surveys to the campuses seeking their perspectives on issues such as the quality of the Office of the President's services and programs. However, correspondence between the Office of the President and the campuses shows that the Office of the President inappropriately reviewed the campuses' survey responses and that campuses subsequently made changes before submitting them to us."
UC President Janet Napolitano responded to claims of budget mismanagement in a letter included in the report.
"The report falsely claims that UCOP failed to disclose 'tens of millions in surplus funds' and that UCOP's' budget practices are misleading," Napolitano said in her letter. "In fact, UCOP's budget and financial approaches reflect strategic, deliberate, and transparent spending and investment in UC and State priorities."
Napolitano, in her letter, corrects the state auditor, claiming that the correct budgetary figure should be $170 million. Napolitano continues by further explaining the allocation of the funds, including a list of the use or planned use of the funding for each category.
"Of that $170 million, $83 million are restricted funds and $87 million are unrestricted funds," the letter reads. "The $83 million in restricted funds supports a range of programs and initiatives, many of which are related to the systemwide and Presidential initiatives."
Lieutenant governor Gavin Newsom, a UC regent, condemned UCOP and requested in a press release that the recent tuition increase come back before the regents for another vote.
"While respecting the constitutional autonomy of the University of California, I support the spirit and intent of the State Auditor's prescriptive solutions and in particular, the recommendation for a third-party corrective action plan," Newsom wrote. "Finally, it is outrageous and unjust to force tuition hikes on students while the U.C. hides secret funds, and I call for the tuition decision to come back before the Board of Regents for reconsideration and reversal."
ASUCD President Josh Dalavai expressed his thoughts regarding the audit report.
"I am upset but not shocked by the findings from the audit," Dalavai said via email. "I applaud State Auditor Elaine Howle for her efforts in exposing UCOP as a detriment to student well being instead of the perpetual help which that office should be."
Written by: Kenton Goldsby — campus@theaggie.org