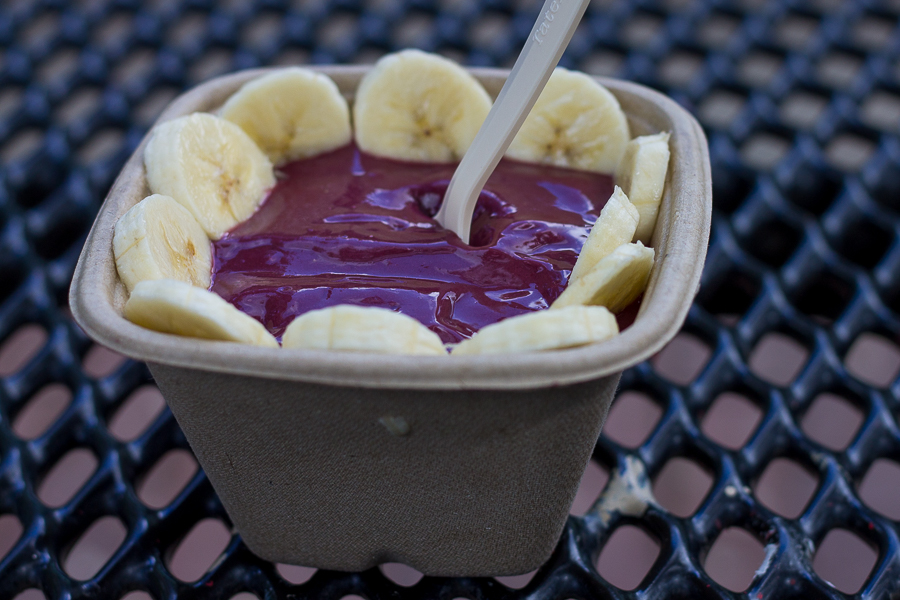 New policy is "unsafe" and potentially "illegal"
The Coffee House has begun to run things a little differently this Spring Quarter. With its recent groundbreaking announcement to serve açai bowls all day, demand for this food has changed the entire way the place is run, with student employees now forced to toil over a hot blender to satisfy the masses at UC Davis.
The açaí bowl (pronounced: keen-wa) is an enigma of a meal consisting of blended açaí berries, granola and the last shred of hard-working students' patience. Because the bowl takes an excruciating 5 to 7 minutes to make, the CoHo has decided to implement a cover charge for anyone who dares to order one: a punch in the face.
"The charge was supposed to deter students from ordering açaí," said Eli Tresh, a CoHo employee and avid açaí hater. "But we did not anticipate how desperate students would be to have a melted smoothie covered in oats in a cardboard bowl."
When asked why most CoHo employees can't stand to make açai bowls, Tresh admitted, "This is honestly my first time working a blender."
Tresh isn't alone. Other CoHo workers came forward with similar issues. A majority of employees said they didn't want to make the bowls because, as one worker put it, "pronouncing açaí correctly is more work than we are paid to do." Others staffers were uncomfortable with carrying out the cover charge, questioning whether such a fee is even legal.
While this new cover charge may seem slightly harsh to some, a lot of students are jazzed about the new policy.
"I'm just excited for the human contact," said Grace Hackie, a first-year student with no concept of personal space. "This will be my first interaction with another person since my roommate moved out."
Clearly, everyone is really excited about this new charge, and there are absolutely no problems with it. Seems like the CoHo has really got it all figured out.
Written by: Lara Loptman — lrloptman@ucdavis.edu   Twitter: @lllawra
(This article is humor and/or satire, and its content is purely fictional. The story and the names of "sources" are fictionalized.)