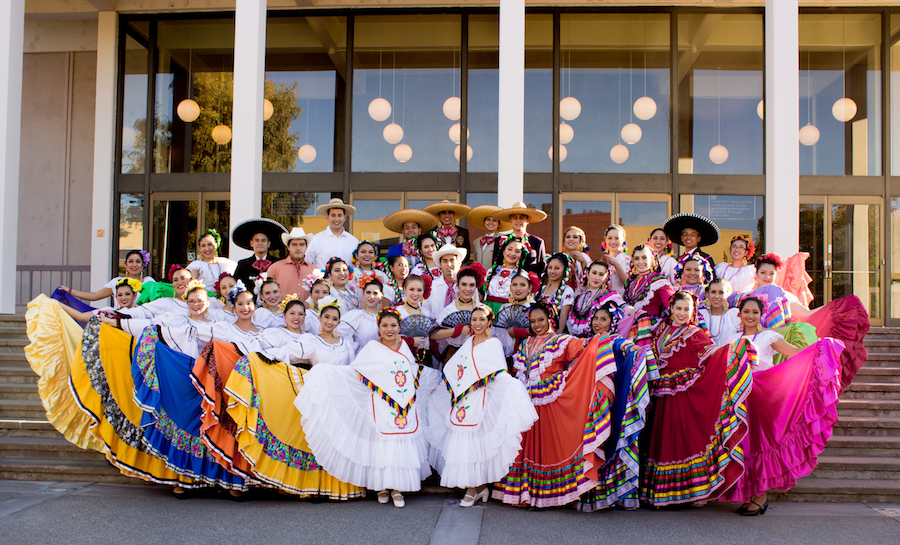 UC Davis folklorico dance troupe celebrates 40th anniversary on campus
Danzantes del Alma (DdA), the premier folklorico dance troupe of UC Davis, will host its 40th anniversary showcase on May 6 in the Activities and Recreation Center Pavilion. Based within the Cross Cultural Center on campus, Danzantes del Alma was established at UC Davis in 1977. The members of DdA celebrate their Hispanic, Chicano and Latino culture through different styles of traditional and contemporary dance. As an organization that started out mainly as a student activist group, Danzantes del Alma has grown significantly ever since. Over time, they developed a highly regarded reputation throughout the community.
Crystal Romero, a third-year math and Spanish double major and the DdA administrative manager, emphasized the importance of the strong alumni network that comes along with being a member of Danzantes del Alma. As this year's show approaches, DdA is extremely excited to perform for not only members of the community, but also its esteemed alumni coming from all over.
"We're a family," Romero said. "Once you're in DdA, you're always in DdA. So it's not just our show but it's also for all the past generations, which makes it very special."
This specific showcase is extremely important to the members of DdA, not only because it is their 40th anniversary as a troupe on campus, but also due to the significance of what it means to celebrate one's own culture in this political climate.
"We're really excited to bring back that aspect of social justice to our show, especially at this time, and to see how the audience is gonna react to all of our new material," said Aurelia Montoya, a third-year biomedical engineering major and the DdA performance manager. "I'm also really excited for our new members to experience what it's like to perform and be proud of what they learned."
The importance of this organization to its members and its alumni is proudly displayed through each member's passion and skill toward their craft.
"For me, DdA has been a home away from home since my freshman year," Romero said. "It's one of the few places where I feel like I can express myself in all aspects and find acceptance."
Danzantes del Alma's Showcase will be held May 6 at 6:30 pm in the ARC Pavilion. Tickets can be bought online for $10.
Written by: Sydney Odman — arts@theaggie.org