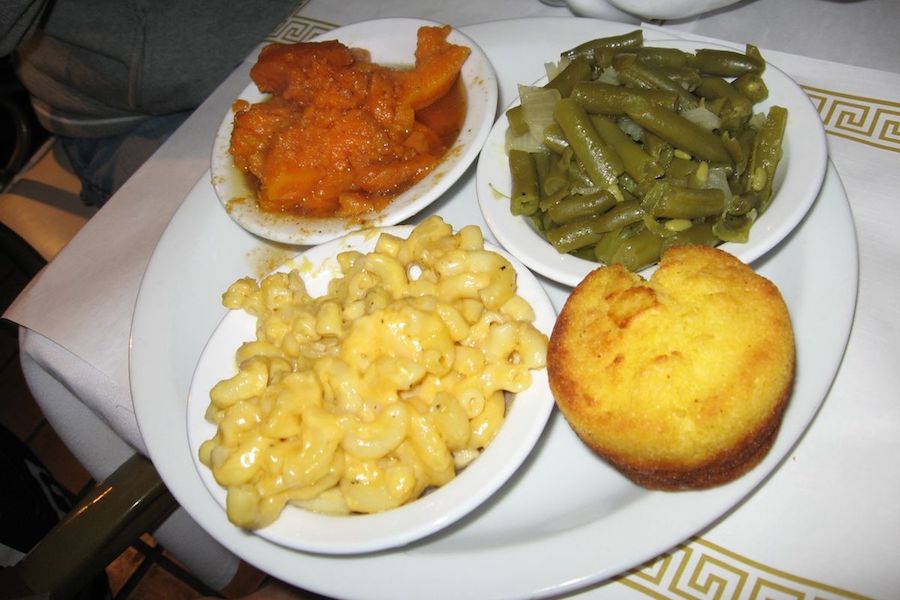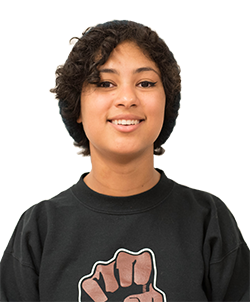 As soul food evolves, so does its essence
I made my very first pot of gumbo with an abridged set of ingredients in my boyfriend's kitchen here in Davis, miles away from the family kitchens and recipes I grew up with. I compensated for the lack of okra, fresh seafood and other essentials I couldn't find — it was rather disheartening just how little selection there was in three whole stores — with love. The key ingredient of love fueled by nostalgia and heritage was even more essential in this particular pot than it would be at cookouts back home because it was so different from what I am accustomed to. My spirit needed this nourishment to get through my first winter away from home, but what I didn't anticipate after eating and conversing with the friends I fed was that my soul needed a little searching too. It made me really think about what soul food has traditionally meant, what it's evolving to be in the advent of new social changes and how the two will coincide to define the future of soul food. In reflecting upon my particular relationship with soul food, I started thinking about the already established opinions of it that polarize the discussion around soul food as either an epidemic or epicurean practice.
Soul food is something I and many African Americans and Southerners have grown up with in their households, folklore and media. It's a ritual that preserves family history while passing it on to the next generation — a bond through food that transcends time. It's so damn good, yet so damn life-threatening. The juxtaposition between the delicacies and dangers of soul food influences the conversation around it as society and culture change. Some argue that continuing to eat such rich and fatty food is hurting the community's health, while others raise the point that, if soul food is abandoned, then so is the tradition that accompanies it.
This discourse is nothing new, yet in a strange sense it feels like the conversation has only begun. This is mainly because it's a personal subject rooted in pains and pleasures kept secret out of either shame or half-knowledge about the consequences associated with eating unhealthily. Is soul food an inherently destructive aspect of the culture or an irreplaceable component of it?
For many it's something existing simultaneously between both of these realities. This, along with the representations of soul food and the people who eat it, are dynamic ideas that are not new but are continually being presented in new ways. Analyzing past and present manifestations of soul food will define how we will come to know it in the future, whether by the same traditional means or by new, healthier alternatives. Soul food consumption is a house divided in a struggle between communion and congestive heart failure.
Vegan soul food is an option that over the years has started to gain traction as a viable alternative. This is especially true in the case of Stuff I Eat, a vegan soul food restaurant in Inglewood established in 2008 by Babette Davis, known as Chef B. Her restaurant was featured in a BuzzFeed video two years ago which described her as someone "inspiring the community to understand food they love in a broader context" by providing healthy but familiar dishes. Her food is uniquely hers with a touch of tradition. On top of that, Chef B continues to serve her community with healthy foods that otherwise would not be readily accessible in the neighborhood.
Establishments like these, along with "neo-soul food" cook books, are the future of soul food. New ideas should constantly be created to help further the progress already accomplished. Davis is big on sustainability and health consciousness, yet it seems that these initiatives take a back seat to efficiency. For all the vegan restaurants in Davis, not one specializes in vegan soul food. This is a huge market being missed out on by restaurateurs and one that can help maintain tradition in innovative ways for the Davis community, just as Chef B did for Inglewood.
As UC Davis Professor Kimberly D. Nettles-Barcelon concluded in her article "Saving Soul Food," "We must begin to work collectively to bring about changes in the food system that will enable us to reclaim our food cultures in ways that honor our roots. Only in this way can we feed both body and soul without causing harm."
Written by: Camille Chargois — cachargois@ucdavis.edu
Disclaimer: The views and opinions expressed by individual columnists belong to the columnists alone and do not necessarily indicate the views and opinions held by The California Aggie.