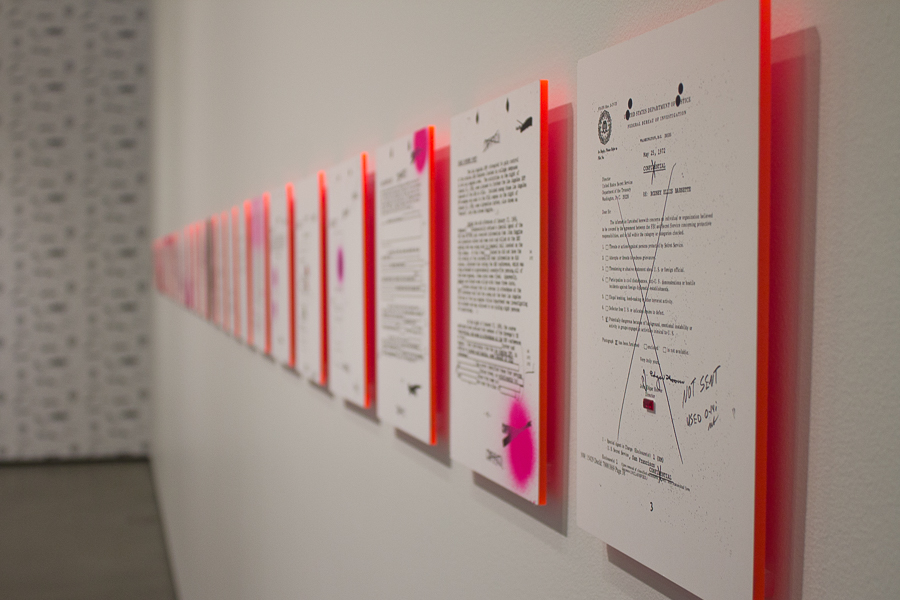 Experience a variety of artwork at UC Davis' very own on-campus museum
UC Davis students are fortunate to have an abundance of resources available to them on campus, one of which is now the Jan Shrem and Maria Manetti Shrem Museum of Art. This on-campus art museum is relatively new to Davis, only having opened on Nov. 13, 2016, but it is quickly proving to be a fascinating cultural experience for all visitors.
On April 14, the Manetti Shrem switched out its first exhibitions for brand new artworks to be featured until June 30. The new exhibitions feature a variety of different pieces, including Sadie Barnette's Dear 1968, YúYú by Marc Johnson and Recent Gifts, a compilation of gifted pieces to the museum from past UC Davis graduate students and more.
"I like all the different types of artwork you get [at the Manetti Shrem Museum of Art]," said Naomi Weiznan, a first-year history major. "You get paintings, drawings and photographs. The fact that entry is free is fantastic."
In Sadie Barnette's first-ever solo museum exhibition, Dear 1968, she recounts personal family history in a political context with the use of photographs, drawings and excerpts of files from her father's days as a founding member of the Black Panther Party's Compton chapter. Dear 1968 not only highlights historical injustices from the past, but is also relevant in today's political climate.
Recent Gifts celebrates the history of the Davis community in honor of the donors that made the exhibition possible with their contributions. All of the artists have some sort of connection to the UC Davis Arts Department — some were even Masters of Fine Arts students at the university themselves.
YúYú by Marc Johnson is a short film following a Chinese beekeeper performing a rite of spring. The film is full of interesting visuals and contains relevant environmental themes throughout.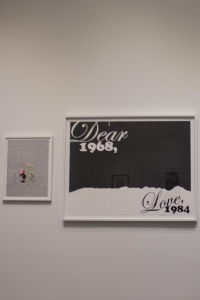 "The philosophy of the museum is that no matter what exhibits are in here, they should all represent the community and the legacy of the art department," said Stella Sappington, a first-year undeclared student and a Manetti Shrem employee.
Arielle Hardy, the curatorial assistant at the Manetti Shrem, also described the processes behind the selection of each exhibition, and how they make their way to being put on display.
"We try not to consider exhibitions individually, but rather to conceptualize a slate of shows that will run together," Hardy said via email. "Sometimes an exhibition is built around a single object (YúYú, for example), but exhibitions can also be built around an individual artist (Sadie Barnette), or just start with a concept (Recent Gifts)."
The Manetti Shrem Museum of Art is open on weekends from 11 a.m  to 5 p.m and Tuesday through Friday from 12 to 6 p.m.; admission is free to all. For more information, visit the museum's website.
Written by: Sydney Odman — arts@theaggie.org