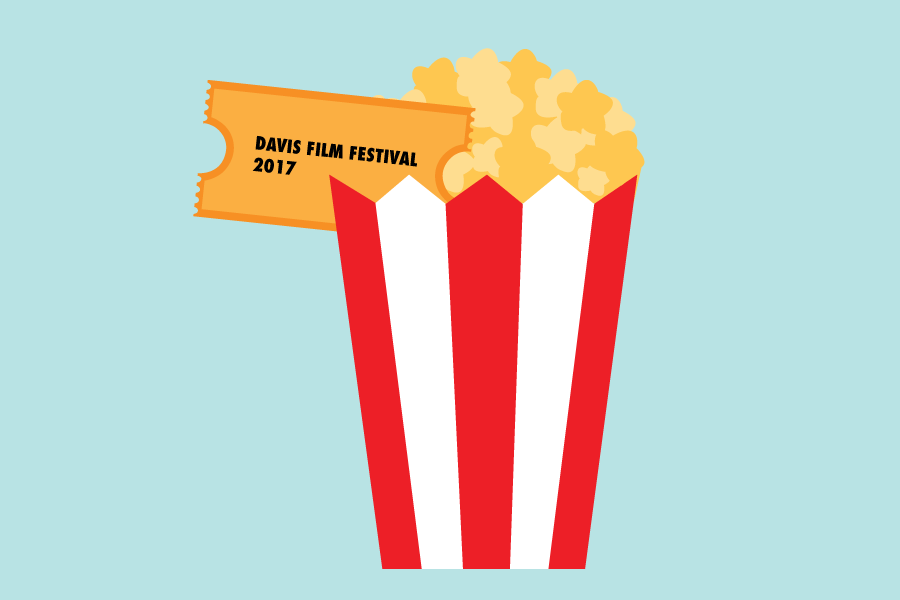 Festival provides meaningful outlet for aspiring filmmakers
For those interested in film in Davis, there are plenty of opportunities available: the Davis Filmmaking Society, the Davis Feminist Film Festival and, the latest event, the 17th annual Film Festival at UC Davis (FFUCD).
"What I love about going to see a film is that it can spark so much conversation about anything that happens in it, whether it's the subject, the director, the actors or how it's shot," said Courtnie Voet, a fourth-year English major and one of the three co-producers for FFUCD as well as the festival's social media outreach coordinator. "There are so many different levels that can be talked about, and if someone goes to see any of the event for one night, they can still see all of the amazing films. And if that sparks a debate and gets them to talk about what these films are trying to get people to see, then we've succeeded."
The film festival interns are excited to showcase and celebrate local artistic talent through 26 short, UC Davis student-produced films during the two-day festival.
Li-Wei Chu, a third-year cinema and digital media major who worked as a co-producer  and was in charge of creating the trailer for the festival, feels that "film festivals in general are an essential part of any university campus."
"This year we've got a real eclectic mix of films," Chu said. "There's everything from narrative to very experimental films, wide variety of issues that they cover. Every year I'm amazed at what students are able to come up with, and this year is no different. I encourage everyone to come out and see what your fellow students have created! Who knows, maybe you'll be watching the debut of the next great director."
The departments of art, design, drama, theater and dance and more help fund the festival and to cover the fee necessary to rent out the Varsity Theater space. Voet noted that since a lot of faculty advisors and participants are from different departments, the festival sets a tone for having a "broader artistic background."
Sinead Santich, a third-year cinema and digital media major, believes it's important to have the film festival in Davis.
"[This event is] an outlet for raw student perspective and expression, outside of campus," Santich said. "I think that it is important that the event takes place in downtown Davis at the Varsity Theater, as it provides a more authentic and meaningful experience both for the audience member and the filmmaker. Finally, in a time when people are watching so many videos and films online, I think it is important to see the work which is created by our own peers and neighbors."
As always, anyone is welcome to participate in creating a film for the festival, and being a humanities student is not a necessity.
"Even though Davis is such a research and science-based school, one of the things that attracted me to Davis was how broad its subjects are, and even though research is what it's known for, even its other colleges and majors are all still amazing," Voet said. "I feel like having this type of festival showcases that because it showcases that the arts are still as important as science and research and how Davis recognizes that."
The festival is seeking new student interns for the positions such as publicity, technical producer, assistant producers and head producer — and any major is welcome. Voet noted that "It's not just a festival; it's continuing a tradition that has been going on. I think it's really cool that it's not just the faculty that's interviewing, but also the past crew members, it's kind of like passing on to the next generation of people who are interested in film."
The 17th annual film festival will be held at the Varsity Theater on May 17 to 18 from 9:30 a.m. to 11 p.m. One-night and two-night tickets can be purchased online.
Written by: Pari Sagafi — arts@theaggie.org