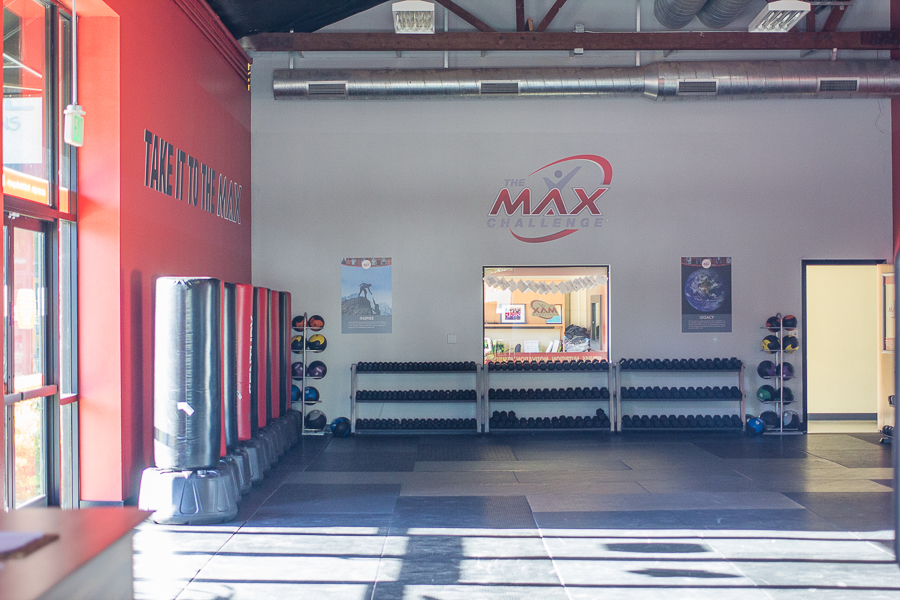 New gym in downtown Davis offers 10-week program to a healthier lifestyle
An explosive new gym has opened in downtown Davis — MAX Challenge, consisting of a 10-week program that aims to positively reshape client's health. Besides physical goals, MAX Challenge promotes healthy eating and hopes clients leave leading an overall healthier life. MAX Challenge is new to all of the West Coast including Davis.  
"We are the first one standalone on the West Coast, outside of New Jersey," said Richard Baciarini, a MAX Challenge of Davis coach. "Our Woodland location opened about two years ago, so that took off very successfully. Then we opened one up here."
MAX Challenge is growing quickly with over 60 locations, but Baciarini said the start of MAX Challenge came from one person's motivation.
"My friend started this franchise, in New Jersey," Baciarini said. "He went through a funk where he gained a lot of weight, had his kids, kinda got distracted from taking care of himself. One day he realized he needed to take care of himself to take care of his family. Went through full nutrition training, private workout, you know, trainings and really developed this for himself. Then realized 'Wow, it's amazing.' Opened it in a martial arts school and kinda took off from there."
The 10-week program starts with clients choosing an obtainable goal. While many people arrive seeking to just lose weight and stay in shape, Baciarini said MAX Challenge tries to find the real reason people want to work out.
"So basically the first week you are kinda digging deep on more than just a superficial goal," Baciarini said. "For me it was, I wanted to lose weight. But then when I dug deeper it was: you know what, I want to be a role model for my young kids. I want to live to see them graduate. I want to live to see grandkids. And I don't want to, you know, have a heart attack before my daughters are, you know, I don't want to leave them too early. I get emotional talking about it, because that's my Why. […] When I start thinking about that, I don't miss a class."
Piyush Dahal, a client halfway through her 10-week program, also shared her goals.
"I have a wedding coming up in July, so to feel comfortable and confident in my wedding dress," Dahal said. "But also I'm a teacher in Sacramento, so [I want to] be a role model for my students."  
To keep clients committed to the goal Baciarini puts in extra effort to make the classes entertaining.
"I want them having fun!" Baciarini said. "I don't want this to be chore. […] I want someone to say, 'I can do this five days a week. I can do this for the rest of my life.' […] Sweating is number two, if they aren't sweating I've failed, right? I want to make sure they're moving, you know? You're coming here for a forty-five minute workout and we want to give you the best workout possible. […] Smiling, sweating and motivation, is what I would say. Everyone leaves inspired."
Baciarini outlined what a usual week looks like in the program. Mondays and Wednesdays are composed of workouts focused on the legs and core. Tuesdays are for the arms and Fridays are for kickboxing. While much of the work is intense and physical, some is also about bettering eating habits.
"We got the full nutrition," Baciarini said. "And it's not like you gotta have a meal plan or buy stuff from us. It's really about the right food, the right portions, and the right times."
The purpose of the program is to begin a new healthier lifestyle, but it doesn't always feel like work.
"We are not just in class, get out, who's next, turning people over," Baciarini said. "We'll cap our classes out at about 35. It's a community first and foremost, and that's the motivation that is very powerful."  
Natalie Flynn, a first-year French major who is interested in the program, sees how a tighter workout community could help one get in shape.
"I see advantages of having a community, it helps you stay engaged and motivates you," Flynn said.
MAX Challenge is located at 912 5th Street, Suite 100. More about MAX Challenge as a whole can be found on its website.    
Written by: Nicolas Rago – city@theaggie.org