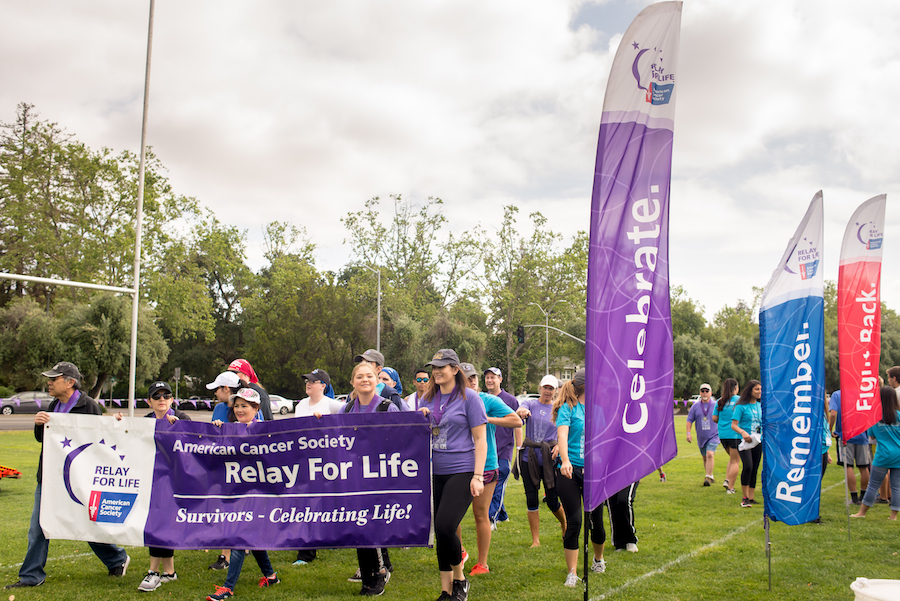 Event raises money, awareness for cancer research
The annual Relay For Life event was held on UC Davis' Russell Field throughout May 6 and 7.
The purpose of the event was to raise money for the American Cancer Society, according to Alex Chavez, a second-year neurobiology, physiology and behavior major and member of the executive team that organized the event. The money raised will be used to fund cancer research and support groups for those battling cancer.
"The event is also a celebration of the lives of cancer survivors and caregivers," Chavez said.
Cancer is the second leading cause of death in the United States, exceeded only by heart disease. There will be an estimated 1,688,780 new cancer cases diagnosed and 600,920 cancer deaths in the U.S. in 2017, according to the American Cancer Society.
"I thought it [the Relay for Life event] was a good way to get the word out for cancer," said Nam Van Truong, a fifth-year economics and communication major, who attended the event.
There was a slip-n-slide, dodgeball games, a bubble walk, performances by various campus groups and even "bra-pong," a game where students win points by throwing ping-pong balls into bras as an effort to raise awareness for breast cancer.
Items like jelly beans, temporary tattoos and bubble water were also given to participants.   
"They put on a lot of fun events […] that pumped everyone up and energized us," said Princess Pe, a second-year psychology major. "I thought it was a really amazing experience. It was really inspiring to see so many people and clubs from Davis who were passionate about Relay for Life and supporting the fight against cancer!"
The 24-hour-long event was made possible through the combined efforts of various organizations on and off-campus, including the Colleges Against Cancer event leadership team, on campus staff such as the UC Davis fire chief, UCD grounds, UCD Center for Student Involvement and the American Cancer Society staff.
"I feel strongly about this event because cancer in general claims millions of people each year," said Abraham Fong, a first-year landscape architecture major. "One day I'll be old and if I get cancer, I'll have been sure that I supported a worthwhile cause."
Written by: Clara Zhao — campus@theaggie.org