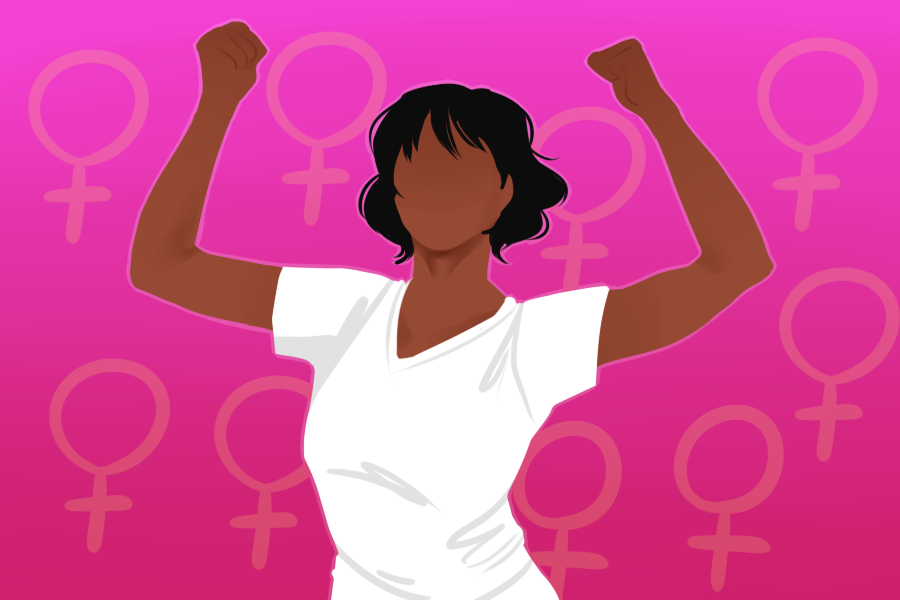 Accessible emergency contraceptives affect campus, community
The installation of the Plan B vending machine in the Activities and Recreation Center (ARC) this past March has made a statement for reproductive justice on campus. While this small addition to campus carries much weight, it has ignited diverse opinions and conversations about its effect on the UC Davis community.
"There is a lot of stigma around [Plan B], so students might not be okay with going to the Student Health and Wellness Center (SHWC) and talking about these issues with someone," said Surbhi Sharma, a second-year biotechnology major. "[The vending machine] shows that UC Davis is willing to support its student community."
Sharma, who is also a peer advisor for the Resident Hall Advising Team, commends UC Davis for providing students with a convenient and accessible way of getting the emergency contraceptives they might need.
"I personally think [the machine] is a great thing because not everyone has the time and energy to go all the way to [the] Student Health [and Wellness Center]," Sharma said. "I think that even more than being convenient and accessible, [students] won't have to explain to someone why they need [Plan B] which makes it nice, because there are already so many things stressing students out."
According to Samantha Chiang, a third-year English major and ASUCD Senator, the installation of the vending machine is part of an important conversation about female students' mental health. Chiang, who founded the UC Davis Mental Health Conference, believes that the effects of the vending machine are not limited to giving out Plan B and sexual health resources; the machine also creates a culture that allows women and other gender nonconforming students to speak up about topics that they feel generally uncomfortable with.
"Birth control is such a stigmatized topic in our society, and there are a lot of issues that intersect with mental health and reproductive justice that people who cannot get pregnant don't face," Chiang said. "One thing [the vending machine] does for women in particular and people who have the ability to reproduce is alleviate the stress of needing birth control and contraceptives, and by alleviating the stress, we help mitigate the burden that a lot of people feel surrounding this [issue]."
Chiang, like many students on campus, faces factors that contribute to her stress, such as academics, extracurriculars and social relationships, and she believes that the human body should not be one of these factors.
Later this quarter, Chiang will be working with a counselor from the Women's Resources and Research Center (WRRC) to put on an event that specifically addresses women's mental health. Between the consistent resources provided by the WRRC and now the new emergency contraceptive vending machine, Chiang feels that the UC Davis community is showing that it is one that uplifts students and provides several opportunities for support.
"One thing that's really good on our campus that I've seen is our women are really good at uplifting each other," Chiang said. "We have a lot of clubs and organizations for women in STEM, politics and others that are focused on helping this community of women better understand themselves."
While, according to some students, the new vending machine might be an important factor in encouraging students to not feel ashamed of using and discussing contraceptives, it is crucial to understand the limitations of the machine.
"The pros are that it does empower women to have control over their bodies and their own privacy about what's going on," said human ecology professor Lisa Rapalyea. "I had a friend who used to also teach human sexuality and I told her about [the machine] and she said that it was both good and scary. There are some concerns. […] I have not found any real discussion about safeguards — who has access to it and who doesn't. We have to evaluate the way the system is set up."
Rapalyea, who teaches a course on human sexuality, has decided to address the new installation on campus in her lectures in order to open up a dialogue about the specificities of the subject.
"[Plan B] is not an abortifacient," Rapalyea said. "If you're already pregnant, it does not hurt the pregnancy. There are a lot of things that women need to be informed about. They need to understand what this does to your body, that it may not be suitable for everyone, particularly minors."
Rapalyea commended the vending machine's ability to provide privacy and alleviate concerns that students may have about shame or stigma. However, with this much accessibility, comes the responsibility of the UC Davis community being well-educated about sexual health, including the limitations of Plan B — especially when it comes to sexual assault.
"One of the ways [to educate] would be to make sure that incoming freshman are informed, [through] workshops and courses on campus that would give them a better knowledge and skill-set to make decisions," Rapalyea said. "We just need to continue to have a dialogue of educating both men and women about what sexual rights are [and] what they mean, and about how in spite of different cultural beliefs, [contraceptives are] a very personal decision for women."
Written by: Gillian Allen — features@theaggie.org