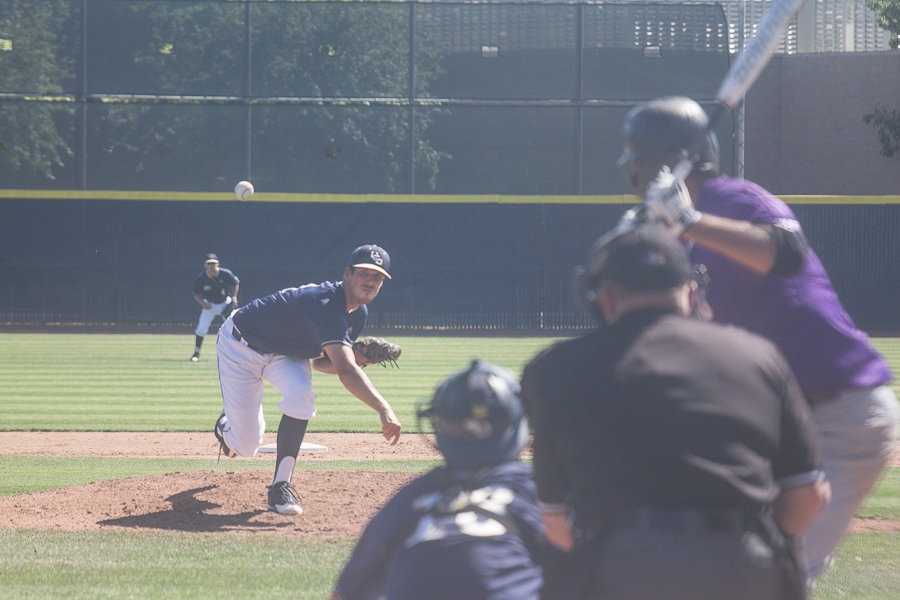 Aggies lose series 2-1 against Antelopes despite 16-1 victory Friday
As the season winds down, the UC Davis men's baseball team took to the home field for its last home series of the season against Grand Canyon University last weekend. Coming off the 6-5 loss in the first game, the Aggies needed to enter the match with a little bit of fire if they wanted to make the series competitive. The result was a 16-1 trouncing of the visiting Antelopes for Friday's game.
The 16 runs on 21 hits were a welcome addition to a positive late-season run in which the Aggies have now won six of their previous nine games. For head coach Matt Vaughn, these types of games are important for getting the team on their feet.
"We kind of lost a rough one yesterday [in] extra innings," Vaughn said. "It's a very easy day to come out and kind of go flat, and our guys didn't do that. Even to be at the end of the year, [when] weather's getting hot, I was very happy with their effort."
Senior pitcher Justin Mullins took the mound with two straight wins and allowed just one run and six hits in a complete-game effort. Mullins credited his teammates' bats with making his job as the starting pitcher that much easier.
"Before those runs, I was struggling a little bit with commanding all my pitches, but once you get that big lead it makes pitching a lot easier," Mullins said. "You've just got to attack the zone and not worry so much."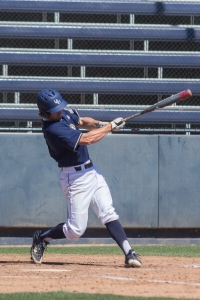 After a scoreless first inning, the Aggies embarked on a two-inning stretch in which they tallied five runs, including a triple to kick off the bottom of the third inning by sophomore left fielder Ryan Anderson, who extended his hitting streak to 18 games with three hits and two RBIs. The Aggies were just warming up. After a pair of scoreless innings, the bats heated up once more and they ran off 10 more runs in the sixth inning alone.
"We've just got to keep doing what we're doing," Anderson said. "Playing good defense, hitting the ball like we are. We've kind of gotten hot these last few series, so hopefully, we can keep rolling with it."
Unfortunately for the Aggies, they fell to the Antelopes 8-3 in the following game on Saturday. Though, as a non-conference game, the results are not deadly.
On Monday, May 22, the UC Davis baseball team beat Pacific 3-2. Now with three games remaining on the schedule, Vaughn hopes to sneak into the upper half of the Big West conference standings where the team currently stands at fifth place out of nine, on a 9-12 in-conference record. The Aggies will head down to Irvine on Thursday, May 25, where their final standings will depend solely on how they compete during the three-day series.
"If we can win the series at Irvine, that hopefully puts us in the top four or five in our conference," Vaughn said.
Written by: Bradley Geiser — sports@theaggie.org