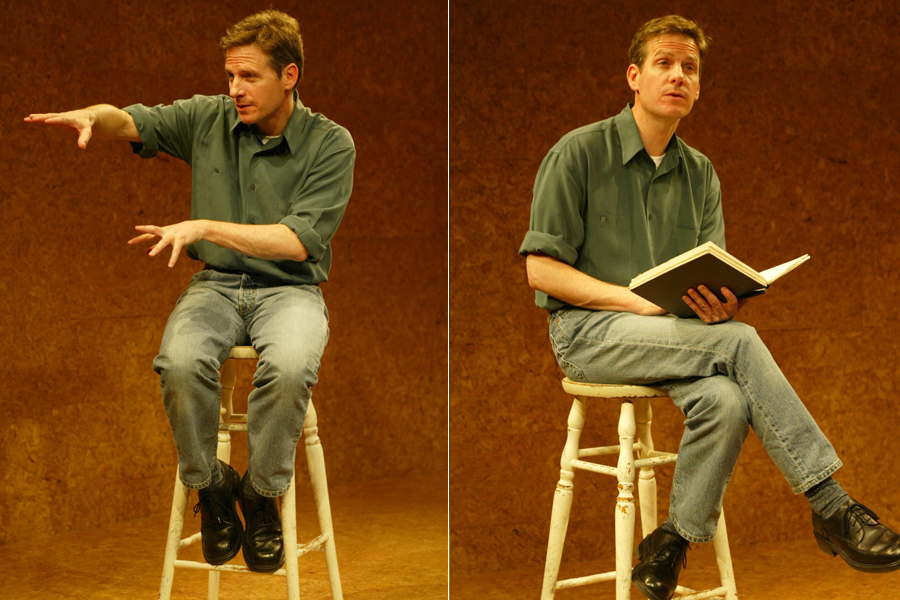 An Inside Look with Martin Moran about his play
Content warning: Sexual abuse
Martin Moran, an Obie award winner, has written a captivating tale about the harsh realities and how to deal with them. The Tricky Part is about the issue of the complications of childhood sexual abuse. Moran wanted to encourage people to deal with their abusers, literally or otherwise. Although his experiences were very specific, he discussed how he wants his show to be about the human experience.
The Aggie asked Moran, "What are some things that led you to writing a one-man show? What led you to be so open about such a personal experience?"
Moran answered, "When writing memoirs, there's a way in which it's not so much an idea as an imperative, meaning that there was a sense within my soul […] that I needed to tell this story — that I needed to sort it out in some way. And of course, it was very,very private at first […] In the case of The Tricky Part, I think writing this story led to understanding something about the nature of forgiveness, and that felt important."
Moran's answer highlights the fine line between writing and journaling. He shows how he attempts to write about the human experience through the lens of something that happened to him, but ultimately, he writes a story for all people, no matter their trauma.
"It's really a lot more than about sexual abuse," Moran said. "It's really the question of how we deal with the sense of being damaged […] It's about the tricky part of moving on when we perceive something has traumatized [us]. The play has a lot of universality: how we deal with being wronged and how we make sense of those who have wronged us."
This play has won an Obie Award and was nominated for other prestigious awards. It's a play about what it means to be a child, an adult, a liar, a cheater and how all of these identities intersect with these people. It's a play very much interested in coming to terms with pain and one's tormentors, abusers and problems.
While describing what he wanted to people to get from his play, Moran said, "Liberation from the past, liberation from the things we think that hold us to the past."
Moran's writing comes at a much-needed time. His story is about more than forgiveness and coming to terms with ourselves and others; it's about how we survive the world despite its toxic environment. Moran is not attempting to lecture his audience the importance of forgiveness and how to live in this scary world. Instead, he wrote a one-man show that illuminates a tricky issue through the lens of theatre. The Tricky Part will be a night of entertainment at its core, while discussing the importance of forgiveness.
When asked what an audience should expect from Moran's play, he said, "It is an evening that is utterly not what you expect. It's filled with humor, it's filled with humanity, it's filled with vivid storytelling and beautiful language. I say that with some modesty. It's a strong piece of theatre. It's a gripping evening that is much more than just sexual abuse. It's about the tricky part of being a human being on the planet  when people bomb each other, hit each other and hurt each other."
The show will play at the Mondavi Center June 1 to 3 from 7 to 8:30 p.m. Tickets cost $10 for students. To buy tickets, please visit the Mondavi Center website.
Written by: Akaylah Ellison — arts@theaggie.org