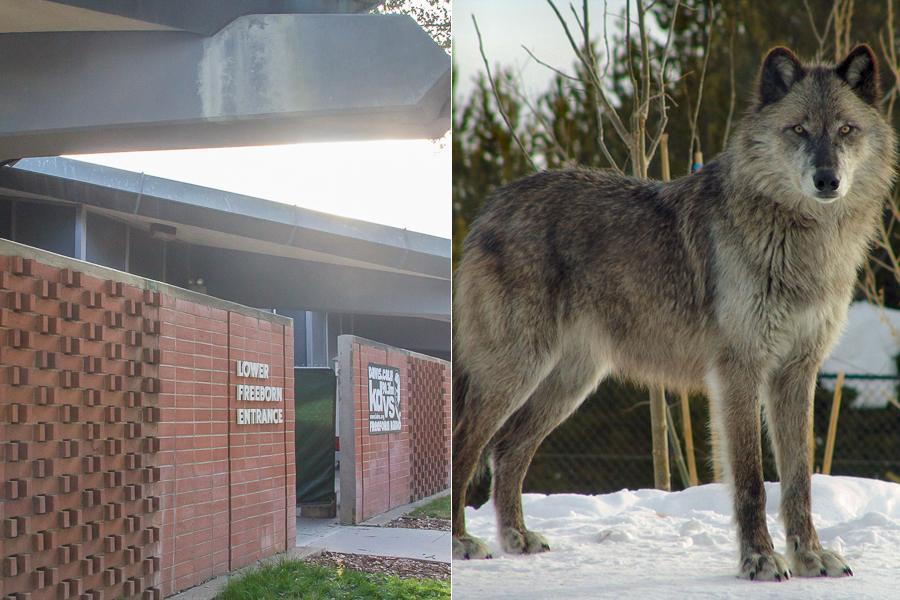 Man in costume dressed as legendary childhood villain less than thrilled with safety of lecture hall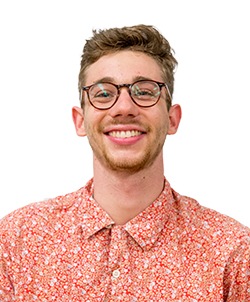 UC Davis saw a visit from a famous fairytale villain after Memorial Union renovations were completed last month. The Big Bad Wolf, from The Three Little Pigs, stopped by the campus in order to test out the new building's ability to handle the elements.
Matt Wolff, a fourth-year economics and landscape architecture major, dressed as the famous character and walked around the lecture hall blowing on all four sides. He then went into the basement and blew upwards to test the status of the floor of Freeborn Hall.
"I see this as a senior prank of sorts," Wolff said. "I'm graduating, and I felt like this would be a good way to go out. I won't get to see the new Freeborn. I know it's been retrofitted, and that the only changes that still need to be made are on the inside. Come on, you know this was funny."
Wolff admitted to getting the costume when he was little after he heard the story of The Three Little Pigs in second grade. On account of age, he continues to buy the same costume from the same online store. The Freeborn prank has earned him the nickname "The Big Bad Wolff."
Wolff's antics caught the student body off-guard but entertained just about everyone that saw him.
"I get it," said Ben Green, a fourth-year environmental policy and planning major. "I've been here a while. It's obvious that Freeborn is made of bricks. The kid dressed as a wolf and blew on it. He did it for a while, so as to catch as much attention is possible. Hilarious stuff, really."
Through the heat and stress of finals, Wolff has become a hero. Memes detailing his exploits have appeared on the UC Davis meme page. He has lightened the mood just as UC Davis gears up for a new chancellor, week nine and the looming threat of finals. Here's Wolff, brightening the days of students.
It can be easy to get down during this trying time of the quarter, but a little bit of lighthearted humor can always help. As the year winds down and nerves increase, Wolff's message to the university of enjoying yourself extends beyond that of pretending to be a fictional character. So treat your life like Freeborn — still standing tall despite Wolff and the elements.
Written by: Ethan Victor — ejvictor@ucdavis.edu
(This article is humor and/or satire, and its content is purely fictional. The story and the names of "sources" are fictionalized.)