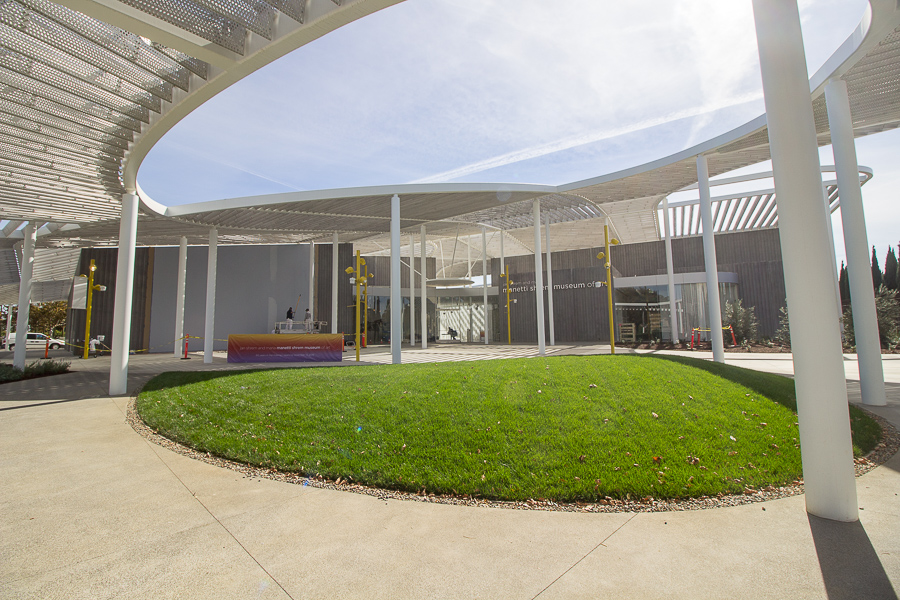 The Best of Arts in Davis 2016-2017
The 2016-2017 school year at UC Davis saw phenomenal performances and events unlike any other. From concerts to comedy shows, the quality of entertainment available to students throughout the year is just another aspect of what makes Davis such a unique place. Here are some of the most memorable:
Grand Opening of the Jan Shrem and Maria Manetti Shrem Museum
After years of preparation, UC Davis finally opened its very own on-campus art museum this past fall. The Manetti Shrem features a variety of modern art from up-and-coming artists as well as works by UC Davis graduate students.
"I feel really fortunate to have access to such a vast cultural resource on campus," said first-year biomedical engineering major Ellese Roberts.
Chance the Rapper: Magnificent Coloring World Tour
On Oct. 30, in one of the most iconic events of my freshman year, Chance the Rapper made a stop at the UC Davis ARC Pavilion to perform one of the last shows of his Magnificent Coloring World Tour. Chance's performance that memorable Sunday night made an everlasting impact on every audience member. His powerful delivery of songs off of his most recent and Grammy award-winning album, Coloring Book, inspired listeners and made for an unforgettable night.
Hasan Minhaj: Homecoming King
Davis alumnus and Daily Show correspondent Hasan Minhaj returned to his alma mater to perform stand-up comedy at the Mondavi Center.
"It was really exciting to see someone who found a lot of success after attending Davis," said first-year biomedical engineering major Lily Karim. "I liked that he introduced us to his life after college and made it affordable for us to come [see him]."
Due to the significance of Minhaj performing at his old stomping grounds, the show was filmed and is now available to stream on Netflix. In his stand-up, Minhaj explores a variety of topics ranging from race relations to politics to his childhood and more.
Whole Earth Festival
This year saw the 48th annual Whole Earth Festival, a weekend-long experience consisting of live music, dance performances, artwork, workshops and relaxation for the whole Davis community. The event devotes itself to eco-friendliness and sustainability. Visitors can eat vegan foods, shop and more.
"Whole Earth is a weekend for people from all walks of life to come together and enjoy each other's presence in a collective harmony," said Emmy Hughes, a second-year managerial economics major. Hughes works as an intern for the ASUCD Entertainment Council and volunteered for the festival. "Volunteering was a fantastic experience, and being able to interact with the performers was a true pleasure."
Written by: Sydney Odman — arts@theaggie.org