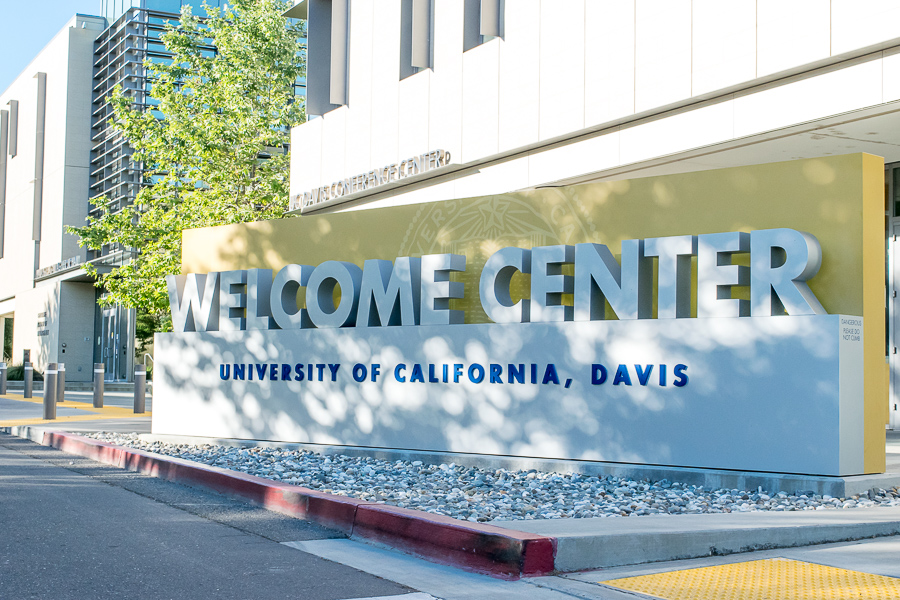 Regents limit international, out-of-state student enrollment
The Regents of the University of California (UC) approved an 18 percent enrollment cap on international and out-of-state students at five of the nine UC campuses, including UC Davis, on May 18.
After scrapping an original proposal for a 20 percent enrollment cap in March, the UC Regents lowered the proposed percentage and excluded UC Los Angeles, UC Santa Barbara, UC Irvine and UC Berkeley. The four excluded campuses bolster a large percentage of non-resident students that already surpasses the 18 percent cap. They will be allowed to maintain their percentage, but not increase the proportion, for the 2017-2018 school year.
State audits last year alleged that a growing number of underqualified non-resident students had been admitted into the UC system. The audits alleged that non-resident students were given priority over more qualified Californians, who pay under one-third of the tuition that non-resident students pay. Non-resident undergraduates contribute over $70 million in base tuition that will "directly subsidize need-based aid for California residents," according to an "action item" from the May 18 Board of Regents meeting.
The UC Regents grappled with wanting to bolster California's underrepresented and low-income students, whose need-based financial aid is supplemented by the tuition that non-resident students pay into the UC. According to reasoning in UC Regent documentation from the May 18 meeting, Californians should be prioritized because the public university system is meant to provide a prestigious academic safety net for low-income, local and underrepresented students. UC Regents who support the cap agree that the university system attracts students worldwide and benefits monetarily from the influx of non-resident tuition, yet do not want to see local students and taxpayers left out.
Due to implementing the enrollment cap, the UC system will be allotted $18.5 million from state lawmakers that was withheld pending the rollout of the non-resident cap.
ASUCD President Josh Dalavai voiced concern with the passed enrollment cap because he does not believe Californians should be prioritized over out-of-state and international students.
"I'm a born and bred Californian and proud of it," Dalavai said via email. "That being said, I'm a strong opponent of any kind of non-resident enrollment cap. While I understand the argument for prioritizing Californian students, I disagree on the grounds of the value of different domestic AND international perspectives on educational enrichment through peer interaction."
Non-residents pay $39,000 in tuition and fees compared to the $12,300 that California residents pay. The regents also recently passed a tuition hike that will go into effect next fall, raising these rates.
Stephanie Beechem, a media relation officer for the UC Office of the President, mentioned how non-resident tuition supplements the lower in-state student tuition.
"The University of California's new nonresident enrollment policy balances UC's commitment to putting California residents first, with the benefits that nonresident students bring," Beechem wrote via email. "Financial aid funds derived from the tuition paid by nonresident undergraduates will continue to be used to reduce the cost of attending UC for California resident undergraduates with limited financial resources, many of whom are from underrepresented backgrounds."
Julia Ann Easley, a senior public information representative for UC Davis News and Media Relations, relayed how UC Davis participates in advocating for both residents and non-residents by enrolling 14.6 percent non-resident students, or 4,100 students. The composite average of all UC campuses for the 2016-17 academic year was approximately 16.5 percent.
"UC Davis is committed to serving California resident students," Easley said via email. "In fact, UC Davis has the highest number of undergraduate California residents among UC campus[es]. At the same time, UC Davis values how the intellectual, social and [cultural] diversity of students from other states and countries enriches the learning and social environment of the campus for all students. As well, the revenues that national and international students bring with them help provide a high-quality education to California students. UC Davis is below the cap that has been set."
Written by: Aaron Liss — campus@theaggie.org