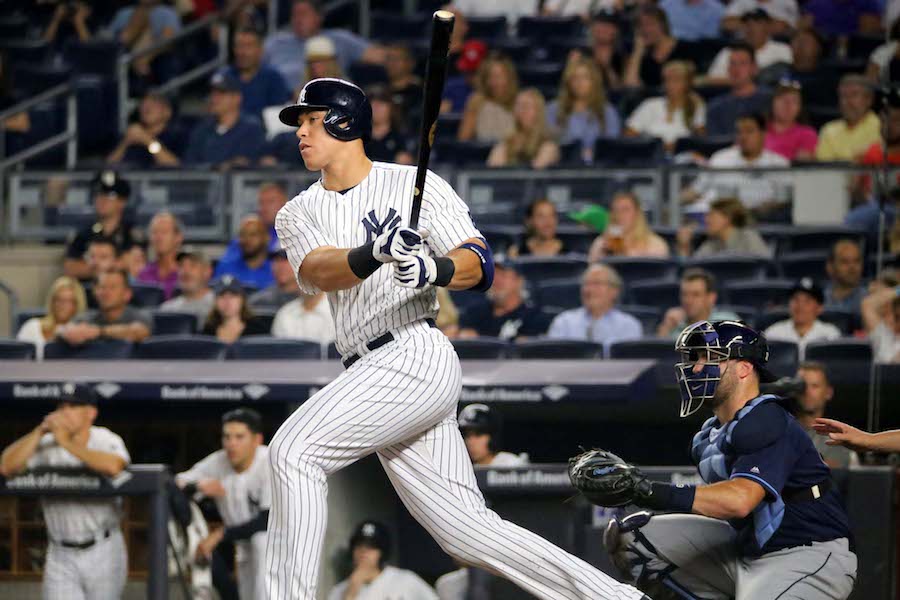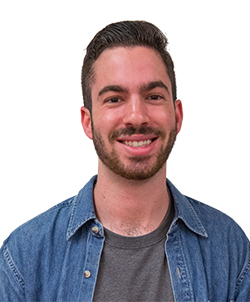 If you've ever watched the movie Moneyball, you've learned that the mainstream statistics in baseball, namely Home Runs (HR), Batting Average (BA), Runs Batted In (RBIs), Wins (Ws), Strikeouts (Ks) and Earned Run Average (ERA), do not tell the whole story of a player's success. In this day and age, sabermetrics, a quantitative analysis of a player's statistics, are a much more comprehensive and important approach in determining a player's value.
The MLB season is over a third of the way complete, and there have been many standout performances that merit some serious discussion about whether or not players' Most Valuable Player (MVP) and Cy Young-like numbers can be backed by sabermetrics.
Here are my frontrunners for each major award thus far:
American League MVP: Aaron Judge
Home Runs: 17
RBIs: 38
Batting Avg: .326
Looks like an MVP, right? Judge has been a solid prospect in the Yankees farm system for a few years now, so his success should not be that surprising. We can imagine it might even be sustainable, but that is where sabermetrics say otherwise. Judge currently holds a 70.7 contact percentage, which indicates that his batting average will fall immensely. Compare Judge's contact percentage to that of Daniel Murphy, the second baseman for the Washington Nationals  and a consistent .300 hitter who batted .347 last year and is batting .325 this year. His contact percentage stands at 89.6 percent, for reference.
Additionally, Judge is the only player in the league to have a .300 batting average while also landing in the top 20 in strikeouts. That should signal huge regression in that department as well.
Judge is not the triple crown threat he seems — his mid .200s batting average will be palatable with the immense strength he offers — but he is not a triple crown candidate nor an MVP.
National League MVP: Ryan Zimmerman
Home Runs: 15
RBIs: 44
Batting Average: .368
Ryan Zimmerman has been the biggest surprise of the 2017 season. From 2006-2012 he was one of the premier players on the Washington Nationals, but he soon bottomed out and faded into obscurity after sustaining multiple injuries. In 2017, the story has been different. He has been the best player in baseball and people have been dumbfounded by his resurgence. When looking deeper into the numbers, a sabermetrics analyst would argue that Zimmerman can not sustain this rate of play. Batting Average on Balls in Play (BABIP) is a good indicator of how lucky or unlucky a player is. The average for the league is usually around .290-.300, but Zimmerman stands third in the league at an absurd .403 BABIP. In his career, his BABIP has been .312, so he is due to regress significantly. To put it simply, some of the balls Zimmerman has been hitting have been finding holes —  and not gloves — at an unsustainable pace.
American League Cy Young: Ervin Santana
Wins: 7
ERA: 1.75
Ks: 56 in 77 innings
Walks and Hits/Inning Pitched (WHIP): .844
Ervin Santana has a reputation as one of the most volatile pitchers in the game, but this year he has been absolutely lights out. His numbers are Cy Young-worthy, but by the end of the season he will not even be in the conversation. To analyze Santana's deserved performance, we will look to a sabermetric statistic called Fielding Independent Pitching (FIP).
"FIP is an attempt to isolate the performance of the pitcher by using only those outcomes we know do not involve luck on balls in play or defense; strikeouts, walks, hit batters, and home runs allowed," FanGraphs Sabermetrics Library clarifies. "Research has shown that pitchers have very little control on the outcome of balls in play, so while we care about how often a pitcher allows a ball to be put into play, whether a ground ball goes for a hit or is turned into an out is almost entirely out of their control."
While Santana has the league lead in ERA, he stands at a 4.10 FIP. That lands him at 46th in the league. Additionally, BABIP can be used to show that Santana has been getting extremely lucky as well. He has the lowest BABIP in the league by far, at .143. 2nd place stands at .212. Remember how I said .290-.300 was the league average? If you have Ervin Santana on your fantasy team right now, sell high before it's too late.  
National League Cy Young: Mike Leake
Wins: 5
ERA: 2.24
Ks: 48 in 68.1 Innings
WHIP: .94
I am going to pretend for a second that Clayton Kershaw does not exist, because though he has a higher ERA than Leake, Kershaw has performed much better. All you Giants fans are probably devastated you let Leake walk away after the 2015 season, but fear not, Giants fans, you have other issues on your hands, and there is a "Leake" in these pipes. Though not suspiciously low like Santana's, Leake has an unsustainable .235 BABIP. The giveaway lies in another stat. I'd like to ponder Mike Leake's Left on Base percentage (LOB). This measures the percentage of runners that a pitchers strands on bases at the end of an inning over the course of a season. The norm is usually around 70 to 72 percent. Strikeout pitchers have more control over their strand rates, but Leake is absolutely not a strikeout pitcher –– averaging only 6.3 Ks/9 innings –– and his LOB stands at 84.5 percent. That places him at 6th in the league. Guess who is first? Look up, it's Ervin Santana at a 91.2 LOB. All other guys above "Leakey Mike" strikeout significantly more batters than he does. The sports nerds tell us that some of those stranded runners are going to begin scoring, because they haven't been thus far.
Sabermetrics is a very complicated subject to understand, and there are a lot of variables to account for. If you love baseball, and you are interested in understanding why certain players are performing the way they are, and what to expect in the future, than this may be something to dig a little deeper into, especially if you are a stats major. Though the aforementioned players are respected pros and would be a valuable asset to any ballclub, they are not going to be the award winners at the end of the year. Regardless, kudos to them for what they have been able to accomplish in 2017.
Written By: Michael Wexler — sports@theaggie.org 
Disclaimer: The views and opinions expressed by individual columnists belong to the columnists alone and do not necessarily indicate the views and opinions held by The California Aggie.