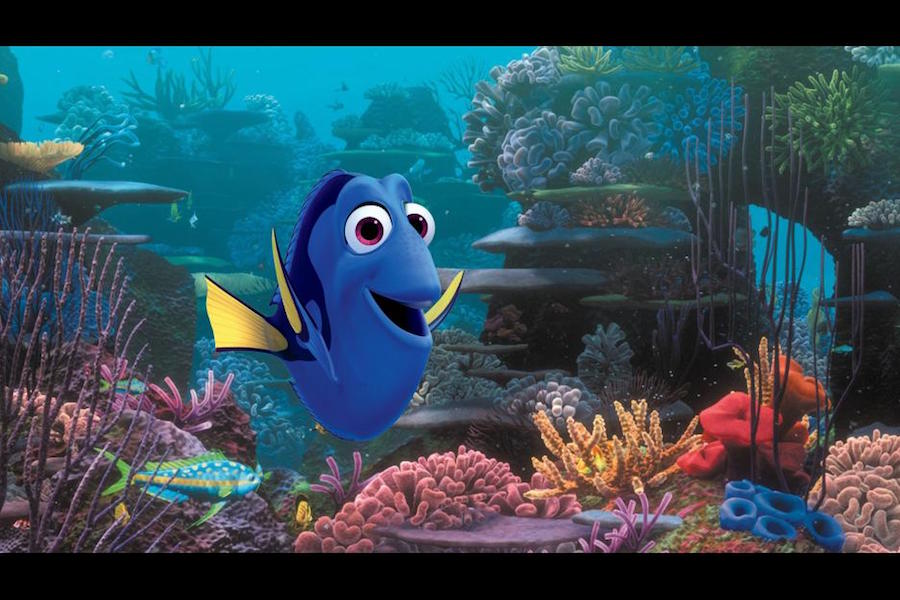 Movies that everyone can enjoy, from thrillers to rom-coms to documentaries  
Terrified of not having enough summer movie options and being forced to watch the dreaded Emoji Movie? No need to fear — here's a short list of films to provide you with a well-rounded movie-going experience this summer.
The Beguiled — Psychological Thriller (June 23)
A wounded Union soldier in the Civil War (Colin Farrell) takes shelter at an all-girls boarding school in the South and inevitably shifts the dynamic between the women as rivalry, lust, anger and seduction suddenly come into play. Yet, the women — led by the stellar trio of Nicole Kidman, Kirsten Dunst and Elle Fanning — become aware of this foreign disruption of harmony and attempt to restore order by any means necessary.
Director Sofia Coppola sticks to her typical aesthetic when it comes to the film's cinematography, creating a dreamlike atmosphere of hazy hues and soft pastels. As usual, it works well with the externally beautiful surroundings, which serve as a stark contrast to the film's subject matter. This ominous Southern Gothic thriller has already garnered Coppola a Best Director win at the Cannes Film Festival and is sure to be a sizzling psychodrama for the summer.
The Big Sick — Romantic Comedy (June 23)
Here we have a typical love story: Pakistani boy meets white girl, boy decides he cannot see a future with white girl due to societal and familial pressures, couple breaks up, girl falls into a coma, but, eventually, a relationship develops. Through extended hospital visits, the cultural gap is bridged, and a great love results.
So maybe the plot isn't so typical. Based on the real life love story of Silicon Valley's Kumail Nanjiani and his wife, Emily V. Gordon, this movie is one to watch. The romcom navigates tricky multicultural differences and romantic expectations in an endearing, funny and ultimately touching way.
It Comes At Night — Horror (June 9)
This summer's cabin-in-the-woods zombie thriller may have you rethinking your camping trip. It has everything you could need from this specific genre of film: claustrophobia-inducing tight quarters and the palpable tension of knowing that the characters can turn on each other at any moment — all illuminated by flashlight.
The film has been so far well-reviewed and applauded for being "not over the top," with all of its terrors and characters being somewhat realistic, therefore creating an even more terrifying movie experience. Hollywood Reporter reviewer Sheri Linden made important observations that the film inspired: What does it mean to protect your family at all costs, and when does survival become meaningless?
Whose Streets? — Documentary (August 11)
             When unarmed 18-year-old Michael Brown was shot and killed by police in the suburb of Ferguson, Missouri, it marked the breaking point for a community. Driven by deep sadness, anger and a demand for change, residents took to the streets to protest. This activism ushered in the phrase "Black Lives Matter," which ultimately became a national movement.
Directed by Sabaah Folayan and Damon Davis, this documentary chronicles the beginnings and progress of the Black Lives Matter movement and the profound impact of that fateful 2014 event. It may have been three years since Brown was killed, but he has certainly not been forgotten, and neither have the black deaths at the hands of police that have happened since. The directors noted that they made this film "as a tribute to our people — our deeply complex, courageous, flawed, powerful, and ever hopeful people — who dare to dream of brighter days."
Beatriz at Dinner — Comedy/Drama (June 9)
Called "The First Great Film of the Trump Era," director Miguel Arteta's Beatriz at Dinner invites audiences to experience what may be the most cringe-worthy dinner party to ever be captured on film. Salma Hayek plays a holistic medicine practitioner who ends up attending a wealthy client's dinner party when suddenly her car breaks down, and she meets a rich, loudmouthed hotel owner named Doug.
Their first encounter is awkward, to say the least: he asks her if he can "get another Bourbon, hun," assuming that she's the help instead of a guest. It only goes downhill from there. With Doug interrupting her, disrespecting her and asking her if she is in the country legally, the film addresses topics that are relevant now more than ever, but in an entertaining and funny way.
Written by: Pari Sagafi — arts@theaggie.org