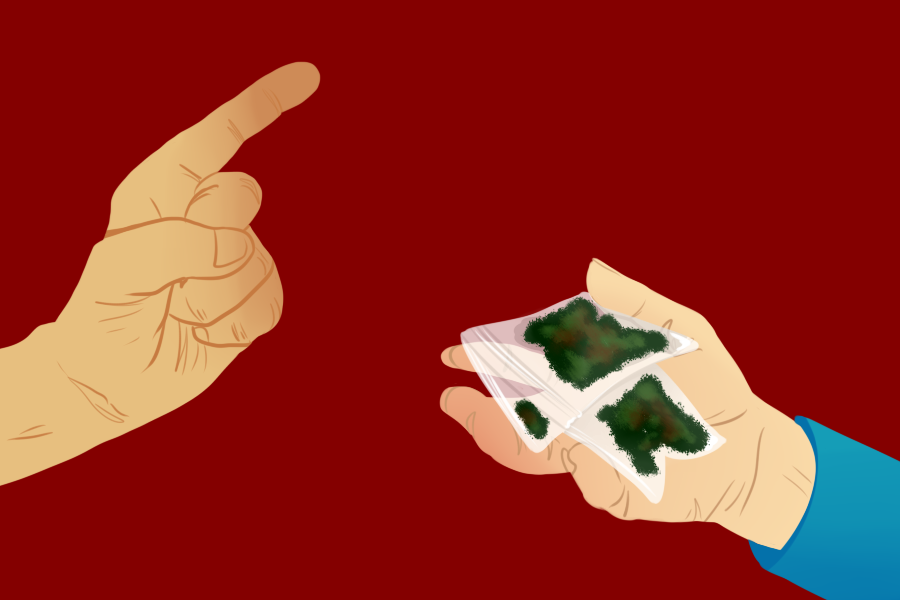 City should expect local cannabis businesses to apply, open for business later this year
During its meeting on May 23, the Davis City Council voted to adopt a zoning ordinance permitting commercial cannabis businesses in the city. The ordinance outlines the cannabis business regulations involved in manufacturing, research and development, testing and distribution. These businesses will soon be allowed to apply for permits and open doors in Davis in the second half of this calendar year.
With the passage of the ordinance, the council has allowed for the use of volatile and nonvolatile solvents for manufacturing processes, the distribution of cannabis from the cultivators and/or manufacturers to dispensaries, the testing of marijuana and its products in laboratories and research and development purposes within city limits. Existing ordinances already regulate indoor cultivation for medical use as well as outdoor cultivation for medical and personal use.
"We voted unanimously to move forward with permitting zoning ordinances that would allow for three or four different types of commercial businesses to be established in the city," said Mayor Robb Davis. "We feel that the businesses fit within [current zoning regulations] — we don't necessarily have to create any new businesses-type zones."
This could open up the production of marijuana products, such as edibles, topicals and oils, in Davis, while also opening doors for different ways of regulating the once-illegal drug. However, marijuana is still federally illegal, preventing research within UC limits due to the University's federal funding.
The council has yet to establish retail regulations for cannabis use but expects to dial down on those policies next. City officials note that the community seems to have very few, if any, instances of controversy in regards to commercial regulation. Most citizens have general concerns with this part of the process, but community involvement and opinion is expected to pick up once the council beings to tackle cannabis retail policy.
"The public comment at that meeting was definitely in favor of the ordinance that was brought forward," said Ashley Feeney, the assistant director of the Davis Community Development and Sustainability Department, a multi-departmental team that is leading the City of  Davis' efforts to bring forward cannabis regulations for council considerations. "There wasn't any public comment that I can recall that was dissenting."
The cannabis industry is likely to create more jobs and is therefore expected to positively impact the Davis economy.
"Specifically for the manufacturing ordinance that was adopted, those type of businesses are not too dissimilar to other manufacturing businesses that operate in the manufacturing spaces," Feeney said. "The difference would be the product –– the input that is put in for the product they manufacture. Those types of businesses would typically have professionally trained chemists, engineers and a multi-line staff at those businesses, so certainly it would make a positive contribution to job creation within the manufacturing field."
Moreover, taxing cannabis and cannabis-related businesses is a question for the city council and a concern for citizens. Measure C allows the city to tax these businesses up to an additional 10 percent on top of existing state and sales taxes. Some citizens are concerned about the taxation of medical marijuana in particular, as the lack of federal regulation of the drug by the U.S. Food and Drug Administration makes the process seem a little unclear.
"Please make sure that medical marijuana is not taxed," said Davis resident Donna Russell, according to The Davis Enterprise. "You tax liquor, tax candy; you don't tax medicines."
The city council is accounting for these concerns when creating new cannabis policies to ensure that vulnerable populations and those who use cannabis for medical purposes are included in the conversation.
Written By: Bianca Antunez — city@theaggie.org