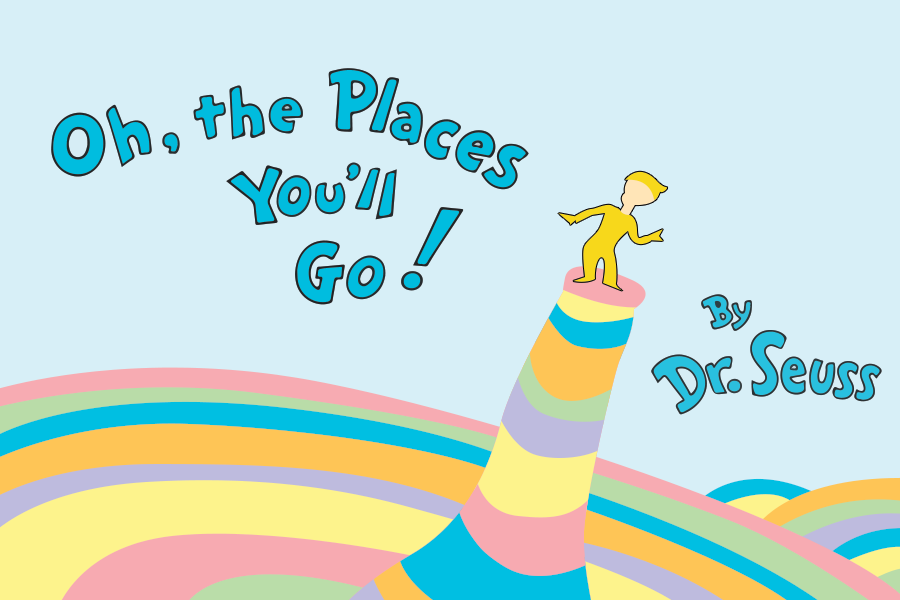 Less than quintessential, but equally as memorable, locations in the state we call home
People who live in California know that the North and the South are definitely not the same state — from Eureka to San Diego, every city in between seems to have its own distinct culture and sites that comprise the state's unique dynamic. Indeed, our state seems to follow the Gestalt principle: California is greater than the sum of its parts. As such, the bucket-list road trip through California cannot be complete without a stop in each and every region. And with such vastness, unknown attractions seem to hide amid every mountain, forest and sandy beach. This summer, take time to explore the unknown of our own backyard. Here's your starting map:
Northern California
Emerald Pools — Tahoe, California
Nestled in the expanse that is Lake Tahoe, the emerald pools in the South Fork Yuba River are true to their name — bright, crystal-blue waters rest between large rock walls that create an isolated area naturally made for bouldering, cliff jumping and even slack-lining. Accessible via a short and rocky hike, the Emerald Pools take visitors off the beaten track of Lake Tahoe to a "road less traveled by." This illusive Tahoe location makes all the difference in a California road trip.
Albany Bulb — Albany, California
An inherent contradiction rests in the makeup and design of Silicon Valley. An area that produces, promotes and praises its clean and forward-thinking technology and innovation is a massive waste contributor. This underground and well-kept secret of the industry has inevitably been a catalyst for artistic counter-expression. A walk through the nearby Albany Bulb — a former landfill in the San Francisco Bay — paints an oh-so-perfect irony.  
A walk through this dystopian landscape and art display grants a different perspective than the glitters of the Bay. Along the Golden Gate skyline are graffiti-covered rocks and even grotesque statues of people composed of rusted metal and wood, the most poignant of which is a woman with her arms pleadingly stretched toward the sky. Introspection and travel seem to go hand-in-hand; the Albany Bulb is a site of profound thought, a spark of commentary concerning the detrimental cost of our technological advancements.
Central California
Forestiere Underground Gardens — Fresno, California
A labyrinth of sedimentary blocks and carefully-placed cobblestone highlights complex architecture. In 1901, Sicilian immigrant Baldassare Forestiere created this expansive 10-acre home by hand in his free time over the course of 40 years while pursuing a career in citrus farming. Taking inspiration from his home country, he constructed an expansive display of catacombs using only the simple farm tools that he owned. More impressively, Forestiere left no written records or blueprints for his property, creating the whole historical landmark as he went — a display of genuine artistic genius. Forestiere Underground Gardens is an intriguing beauty amid the Central Valley's desert landscape.
Trona Pinnacles — San Bernardino, California
The Trona Pinnacles appear straight from Mars: the flat, dirt landscape gives rise to small hills with jagged 140-foot rock formations on the top. It's no wonder, then, why multiple science-fiction movies, like Star Trek V: The Final Frontier, Battlestar Galactica and Planet of the Apes, have been filmed here; the eerie feel from the vast expanse of the natural formations feels unearthly, wild. With only a small, sparsely inhabited town nearby, the Pinnacles' unique geographical features create an isolated space all its own.
Southern California
Salvation Mountain — Calipatria, California
A large, bright, multicolored monument is not exactly what one would expect to see in the middle of the Imperial Valley. Built by ardent Christian and self-trained artist Leonard Knight in the 1990s, the massive structure was sculpted out of adobe and paint — and even out of trash from a nearby dump — in order to make a statement proving Knight's faith. Indeed, "God is Love" is clearly painted on the site's main attraction. However, a trip to Salvation Mountain is not necessarily a religious feat, but often a focus on the concept of love and understanding coming from the most unexpected places. In the middle of the desert with little civilization nearby, there can be life, color and a statement of love.
Sunny Jim Sea Cave — La Jolla, California  
What would a Southern California stop be without a beach location? After descending a stairway walk and going through a small rock tunnel, the visitor enters a vast cave filled with multicolored sea rocks. Waves enter the cave and crash among the rocks. What draws visitors, however, is the profile of the cave's entrance: it resembles the profile of a man with a pointed beard. The enchantingly serendipitous opening is a landmark different from any conventional beach location.  
Written by: Caroline Rutten — arts@theaggie.org