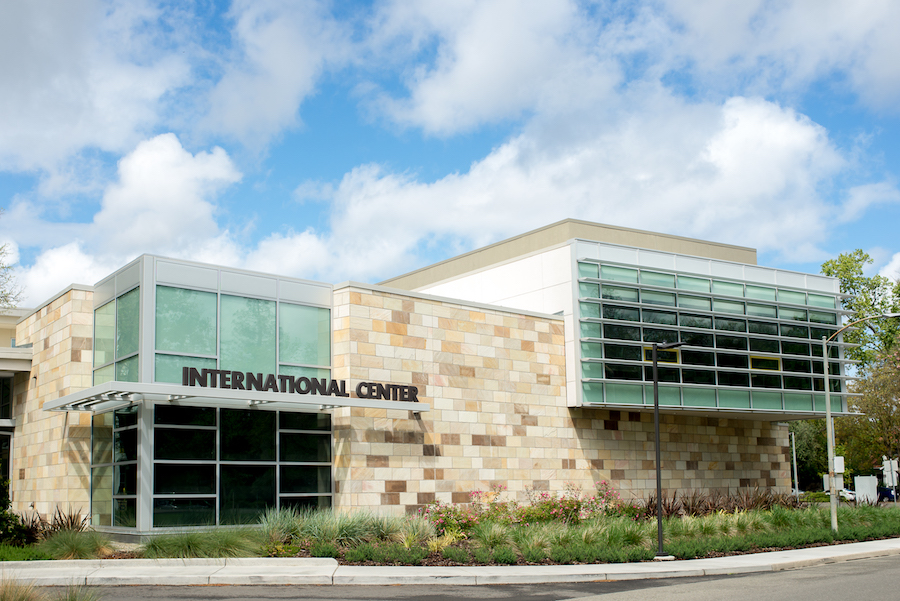 International Student Administrative Fee for international undergraduates to increase by 428 percent next year
International undergraduate students at UC Davis are facing a 428 percent increase in International Student Administrative Fees (ISAF) starting in the 2017-2018 school year. Additionally, a childcare grant that some international students currently qualify for will be changed, prohibiting certain international students from receiving it.
The ISAF has historically been a $159 one-time fee, paid upon entrance into the university. Under the new plan, international undergraduate students will be charged $210 per academic year, starting in 2017. This $210 price tag will increase incrementally until the fee is $348 per year by 2021. The final percentage increase from current rates to 2021 rates will be approximately 775 percent.
While this fee hike is currently only applicable to international undergraduate students, this was not initially the case. According to numerous international graduate students, it took significant effort, including contacting the labor union, to prevent the fee hike from affecting them.
"It is still affecting only international undergrad students, which we think is discriminatory," said Rebeca Rubio, an international graduate student and an associate instructor in the Department of Spanish and Portuguese. "[…] I think the most important action that we took was contacting the union and submitting a grievance to labor relations, saying that this fee hike was a violation of our contract."
According to a copy of the grievance supplied to The Aggie, the union claim was based on Article 20, Section A.1 of the BX contract.
"Given that ASE [Academic Student Employees] enrollment rests on one's enrollment as a student, and enrollment rests on the successful payment of fees, the ISAF represents a form of discriminatory wage theft based on national origin, a category protected under Article 20, Section A.1 of the BX contract," the grievance reads.
Although the fee increase has been revoked for international graduate students, some still fear that international students will be a target for a later fee hike.
"Right now, [international students] are easy targets for the university to go ahead and obtain whatever funds they want, but at what point are domestic students also going to be targeted as well or are also going to end up having to pay more?" said Emily Frankel, a graduate student in the Department of Spanish and Portuguese. "[…] I think that the university needs to be more transparent with its funding."
With regard to the grant for child care, the grant being eliminated for certain international students is the Community Based Care Grant (CBCG). This grant is worth between $1,200 and $1,600 per quarter beginning next year, depending on the age of the child, according to Julia Ann Easley, a media relations officer for UC Davis.
"These changes are being made to better reflect the goal of the need-based grant to provide funds for required care for present children so the UC Davis student can attend to their studies for the completion of their degree," Easley said via email.
This change is coming about because of closer analysis of visa and spousal support, according to Sandy Batchelor, a work-life coordinator for the Heitman Staff Learning Center at UC Davis.
"The statement is indicating that if the student receives specific dependent care resources on their Visa (enumerated for number of dependents) — there is a separate allowance line specifically for dependent care (not living expenses, nor school costs), they are unable to receive the CBCG," Batchelor said via email. "[They] are still eligible for [Graduate Student Child Care Grant] funds, so essentially, they already have two sources of income specifically for dependent care expenses. […] If the spouse is in-eligible [sic] to work it goes to the question of necessity of outsourcing childcare. While the child care may be desirable, the necessity of using these limited need-based funds come into question. These students are still eligible for the GSCCG funds of up to $3600 per year for outside child care."
The concern on the part of the international students interviewed is that there was a lack of transparency and information regarding these changes.
"No one included us, there was no survey, there was nothing," said Elena Atanasiu, a graduate student in the Department of Spanish and Portuguese. "We were just communicated that this was what was going to happen. And when we asked why, they said that the [Campus Community] Council [which is headed by the current UC Davis chancellor] decided that as their priority, and their priority to distribute funds wisely.'"
Anastasiu described the strain that eliminating the CBCG will put on international graduate students with families.
"Part-time day care is [over $600] per month," Atanasiu said. "So basically, you will not be able to take your kid to daycare. How are we supposed to live here and how are our kids supposed to learn about the culture and the language and meet other people and feel good? This is our home, too. We live here for six, seven, eight years. Davis is our home."
Written by: Kenton Goldsby — campus@theaggie.org