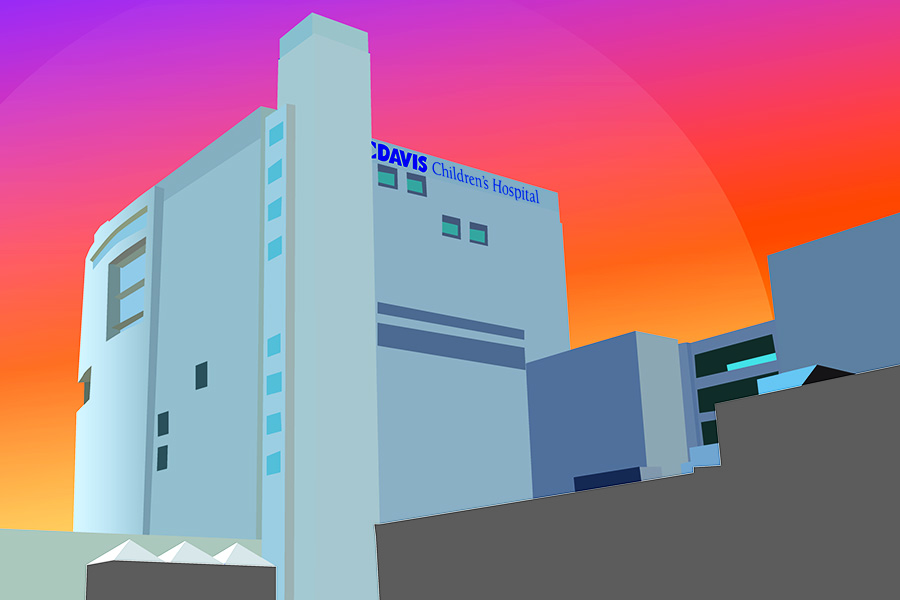 U.S. News & World Report ranked hospital among best for five pediatric specialties
The UC Davis Children's Hospital was nationally ranked in five categories in the 2017-18 Best Children's Hospitals rankings by the U.S. News & World Report. The hospital received rankings in neonatology, in which it placed 16th; nephrology, in which it placed 23rd; diabetes and endocrinology, in which it placed 41st; orthopedics, in which it placed 18th and urology, in which it placed 26th, according to a press release. The hospital received its rankings for orthopedics and urology alongside Shriners Hospital for Children of Northern California –– a long-time partner in specialized treatment and care.
"We are thrilled to be recognized nationally in the U.S. News' Children's Hospital rankings," said Ann Madden Rice, the chief executive officer of the UC Davis Medical Center and its Children's Hospital, in the press release. "Our physicians, nurses and our health care teams deserve this honor for the excellent care provided for children in the Sacramento region and beyond. It is our privilege to deliver world-class pediatric specialty care to the children in the 33-county area that we serve."
In comparison to the 2016-17 ranking, the hospital moved up in the rankings for neonatology, nephrology, urology and orthopedics.
Like the UC Davis Medical Center, the Children's Hospital provides ample opportunities for UC Davis student involvement.
"UC Davis medical students are actively involved in our Children's Hospital," said Dr. Kevin Coulter, the chair of the Department of Pediatrics and the medical director at UC Davis Children's Hospital, via email. "Under the supervision of our pediatricians in the Department of Pediatrics, they are able to closely observe and participate in the care of infants and children admitted to our hospital."
Written by: Jayashri Padmanabhan — campus@theaggie.org