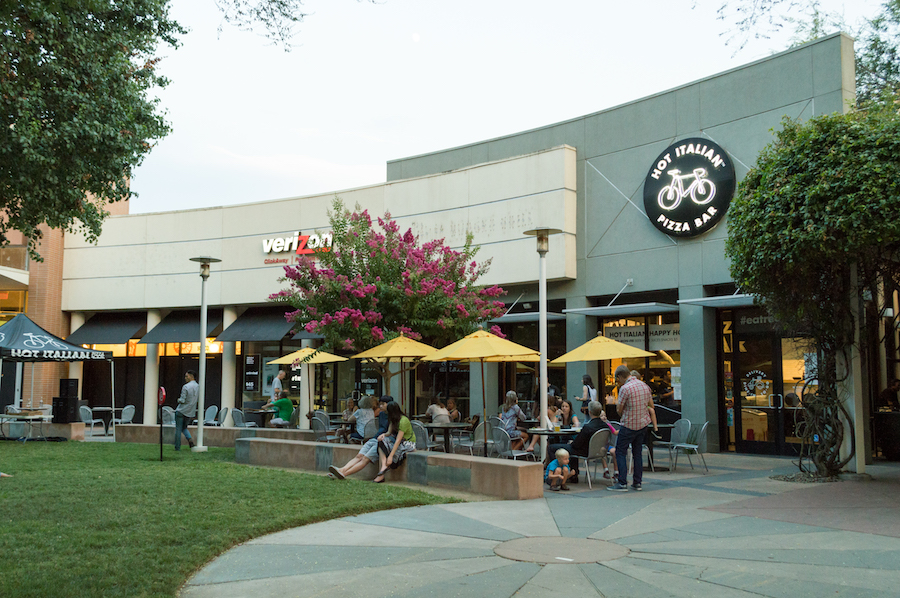 Davis Commons loses another tenant
The Habit Burger Grill in downtown Davis has been serving its signature "charburgers" to hungry customers since 2007, when they first set up shop in the Davis Commons. But now, 10 years after the burger joint first popped up, The Habit has shut down its Davis location, barring Davis residents from indulging guilty habits with its delicious burgers.
"It was usually busy whenever I went there. It was a good choice when you didn't want to wait in line for In-N-Out or pay more for Burgers and Brew. It came to town long before Krush Burger and beats out typical fast food Carl's Jr and McDonald's," said Michele L., a Davis resident and alumna. "It really does fall somewhere between basic fast food and more upscale burger joints."
The Habit had favorable reviews and was a frequent stop for many Davis students and locals alike. With all the traffic that seemed to be going through The Habit, the announcement that the restaurant would be closing had a lot of patrons confused.
"Every time a place closes down, each situation can be very unique. To me it seems like, for whatever reason, it's difficult to do business at the Davis Commons," said Chris Macias, a Davis resident. "With Whole Foods gone, your anchor tenant is gone, and there's so much competition for other burgers in Davis. Redrum Burger is just on the other side of Richards [and] In-N-Out is across the street."
The Davis Commons seems to have had a revolving door of restaurants and stores in the last decade, with Borders, Whole Foods, Pinkberry, Papyrus, Jamba Juice and several other establishments all cycling out of the shopping center in quick succession. No store has stepped in to replace Whole Foods as an anchor tenant, and The Habit's former home is still up for grabs. While there are a number of likely reasons each of these shops has closed, the constant openings and closings at the Davis Commons raise questions about the shopping center.
"I think businesses have to evaluate each location, regardless of the number of locations they have. Each [of the] locations have to stand on their own. I'm sure they have good business reasons; everything is relative," said Andrea Lepore, the founder of Hot Italian, which neighbored The Habit in the Davis Commons.
It's likely that this Habit location just wasn't making enough compared to other locations the franchise owns and keeping this location open just wasn't profitable. In-N-Out Burger, Redrum Burger and Burgers and Brew all provide competition, steering customers away from The Habit.
The Habit's demise follows the closures of a few other Davis establishments. Krush Burger also closed down this month, and Hometown Chinese recently announced that Aug. 31 will be its final day. The Habit Burger Grill is a franchise, so there are other locations nearby in Vacaville and Sacramento. The lack of tenants in the shopping center could be a symptom of a larger problem with the Davis Commons location. Regardless, all of these closings serve as reminder to all of us patrons to support businesses and restaurants that we enjoy visiting if we want them stay open.
Written by: Ahash Francis — city@theaggie.org