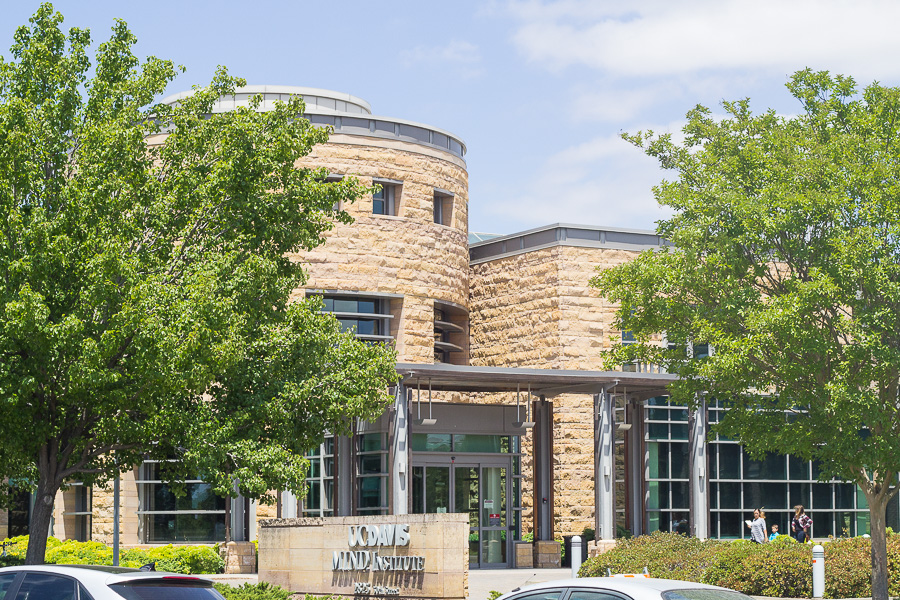 Research will be primarily conducted using an estimated 5,000 electronic surveys
The UC Davis Medical Investigation of Neurodevelopmental Disorders (MIND) Institute was the recipient of a competitive $1.4 million grant which will be used to study how best to improve the implementation and effectiveness of evidence-based practices in schools statewide for individuals with autism spectrum disorders
According to Aubyn Stahmer, the director of community-based treatment research at the MIND Institute and the principal investigator for the project, evidence-based practices are often based on "behavior analysis or behavioral psychology."
"It might be something as simple as using a picture schedule to help a student know how to make it through the classroom day […] without a behavior challenge," Stahmer said. "There are different practices like that; there are about 18 of them for autism –– depending on the age of the student and the goal of [the] teachers –– […] that they know work."
Though it varies on a case-by-case basis, Stahmer said effective uses of evidence-based practices have shown improvements in the language, reading, academic and social skills of individuals with autism spectrum disorders.
This project is a partnership between the UC Davis MIND Institute and San Diego State University. Jessica Suhrheinrich, a professor at SDSU, is the co-principal investigator. Suhrheinrich is also on the research board of the California Autism Professional Training and Information Network (CAPTAIN), which will conduct the research throughout the state of California.
Suhrheinrich explained that the project's research will examine the effectiveness of CAPTAIN, which functions like a network throughout the state to circulate information about evidence-based practices.
"We're looking at factors that influence the effectiveness of a collaborative statewide network for sharing information about evidence-based practices," Suhrheinrich said. "The idea would be, that if this is effective, we can identify factors that are related to the success of individual regions […and] then we could look towards replication in other states to support [the] dissemination of information."
According to Stahmer, information about evidence-based practices is learned through district-sanctioned trainings.
"A couple of people from each of the districts […] come to the training and they basically agree to get trained in these practices we know work for kids with autism," Stahmer said. "They take them back to their district and work with other teachers there to train them. We think that's a really good start, but that people need support from their leadership, for example, to have time for training and time to go into the classrooms and do supervision. We're trying to figure out what kind of infrastructure and leadership support the trainers and teachers need to make the techniques they're learning really stick."
The project will also examine how policies, from individual schools to the state level, impact the success of the trainings for evidence-based practices.
"For example, the state now has a policy that we have to use […] evidence-based practices, or practices that work and have research behind them," Stahmer said. "But there isn't really any way to track whether people are using those or how they get trained in those. One policy or change might be that teachers who are using evidence-based practices and using them well maybe get some kind of recognition for that –– […] so all this extra work that they're doing is worth it for them."
Data will be collected primarily through the use of electronic survey data –– an estimated 5,000 surveys will be distributed and collected virtually. Additionally, focus groups will also be set up.
"We will be asking for a variety of different types of information," Suhrheinrich said. "For example, at the teacher level, [we will ask about] the types of training teachers receive or participate in [and] their feelings on the effectiveness of that training. We'll also gather some information about what they've used in their classrooms, based on teacher report.  But then at the higher level, within the organization, we're also looking at how organizations make decisions about adopting new programs. This will […] provide information about how that dissemination of practices currently happens and if the CAPTAIN network is playing a key role in that process."
The three-year grant is scheduled to go into effect in September.
"Our goal is to be able to identify factors that support state-level implementation," Suhrheinrich said. "We are hoping to –– by the end of the grant –– know more about factors that would be helpful in continuing to improve dissemination of evidence-based practices within the state of California. This is focused on services for autism, but we're hoping that this model may be helpful for other statewide collaboration, focused on other needs for other groups, or focused on other disability services within our own state."
Ultimately, Stahmer said, the goal of the research is to ensure that "students with autism do the best they can do in school."
Written by: Hannah Holzer — campus@theaggie.org