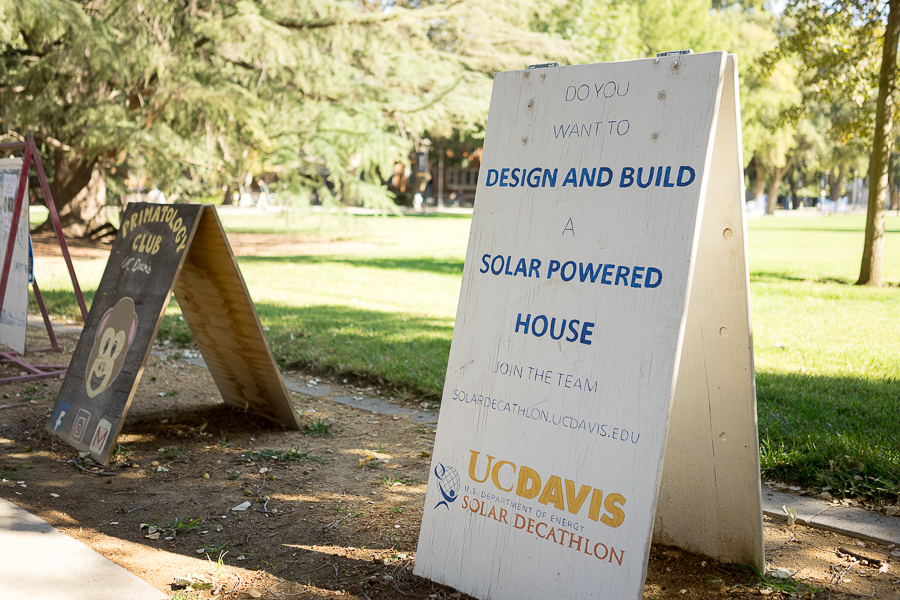 STEM clubs provide opportunity to get academic guidance and socialize
The beginning of the new school year brings new faces and new opportunities for every Aggie. During these frenzied times, it is important to highlight the resources for Aggies. For students who are in science, technology, engineering and mathematics related fields, this could mean joining a STEM-related club.
UC Davis offers a wide variety of student organizations ranging from animal science to electrical engineering.  STEM clubs can amplify the academic environment by facilitating one's learning and providing additional support in a more intimate setting.  
"The benefit to joining a STEM-related student organization is communicating with professors since classes are so big and intimidating," said Dadne Lopez, a fourth-year microbiology major and president of the American Society for Microbiology. "You can also get hands-on experience for lab."
In addition, students can develop close friendships and network with other motivated individuals who are on a similar career path.
"The Plant Science club allows ambitious students to develop social relationships while complimenting their courses along with new opportunities in the industry," said Elisabeth Doody, the president of the Plant Science Club.  "My favorite part of being in the Plant Science Club is being able to foster passion, watching peers and professionals bring passion to the club and being able to bring people together."
On the Center for Student Involvement website, the UC Davis OrgSync search tool is a valuable resource for students to obtain more information on a multitude of organizations and clubs that may interest them.
"New members or people should know that this is a great way to network with professionals in the industry, be it ranchers, farmers, vets, or grad students, and become more knowledgeable about cattle and the industry," said Regina Gutierrez, the president of the Young Cattlemen's Association.
Many students in STEM clubs have developed fun and memorable experiences that they can cherish for a lifetime.
"My favorite experience was going to a science exhibit and taking four members to teach kids about Microbio during my Spring Quarter," Lopez said.
Some STEM clubs provide unique opportunities to attend eye-opening events that can evoke passion for exciting career paths.
"My favorite experience in this club was when we went to State Convention when I was a freshman and it really hooked me, not only into the cattle industry but a business side many people don't think about," Gutierrez said. "I gained so many new friends from a trip and I would recommend attending to anyone."
Written by: David Soltero — science@theaggie.org