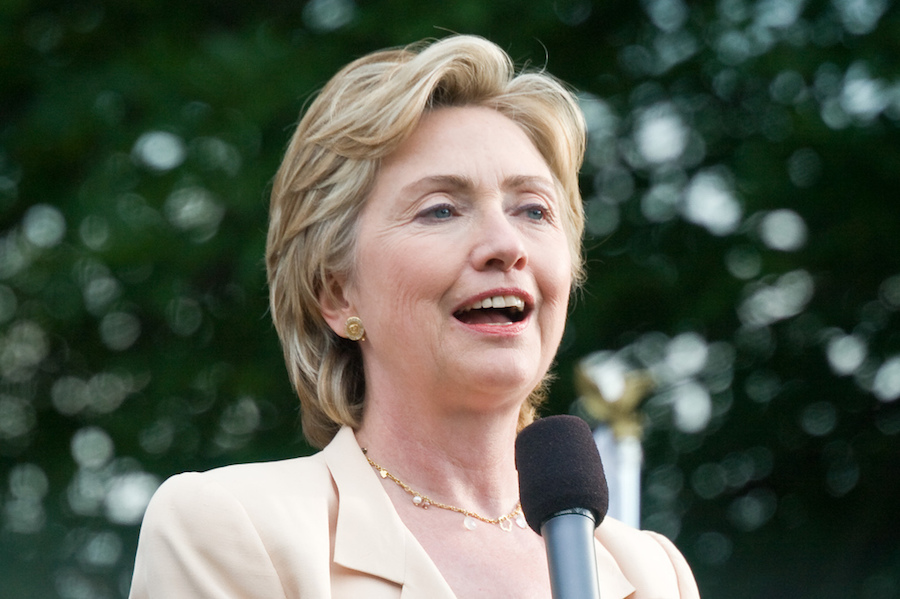 100 additional student tickets to be released Oct. 5
As part of the book tour for her memoir, "What Happened," former Secretary of State and Democratic presidential nominee Hillary Clinton will speak at the Mondavi Center on Oct. 9. The event, one of 15 listed stops on her book tour website, is her only scheduled event in California.
According to the Mondavi Center's director Don Roth, the event is "virtually sold out."
"We've just never had anything at this level of popularity –– this has been amazing," Roth said.
In the past, the Mondavi Center has hosted former President Bill Clinton, former Secretary of State Madeleine Albright and former Republican Senate Leader Bob Dole, among others.
Christian Monsees, a fifth-year political science major and the president of Davis College Democrats, said he "could not be more excited" for Clinton's visit.
"Hillary Clinton is one of the most accomplished politicians not just on the left, but in our entire current political sphere," Monsees said. "Whether it's being the first lady of Arkansas, first lady of the United States, [a] U.S. Senator or Secretary of State, she's been on every level of politics. I believe that it can only benefit us to hear her perspective on what was perhaps one of the most historic elections that our country will ever see."
The date for Clinton's visit to the Mondavi Center was released on her website before tickets were made available due to some last-minute contract negotiations.
Tickets were released for Mondavi Center donors and subscribers, as well as for UC Davis faculty, students and staff, on Sept. 15. Members of the general public have a slim chance of securing a ticket to the event; however, 100 additional tickets for UC Davis students will be released on Oct. 5, on "Student On Sale Day."
"Any time we add a show, […] we always have a pre-sale, before it goes on sale to the general public," Roth said. "We want our Mondavi Center subscribers, the Mondavi Center donors, and all UC Davis faculty, staff and students […] to have an opportunity to buy tickets. Normally, for most events, a lot of the tickets get sold to that group, but there's usually still plenty of tickets available to the general public. This time, there will not be many tickets."
Student tickets were priced at $25, while tickets for non-students were priced between $150 and $250. Everyone who bought a ticket to the event will be presented with a voucher for a copy of "What Happened," which can be claimed before the event.
Since the book's release on Sept. 12, it has received some mixed reviews. It has, however, remained in high demand –– selling 300,000 copies its first week in print, according to The Guardian. The New Yorker has stated the "memoir radiates with fury at the forces and the figures ranged against her," and The New York Times has called it a "feminist manifesto."
Clinton has been criticized for blaming Vermont Senator Bernie Sanders, who she defeated in the Democratic primaries, for his role in her own eventual defeat in the presidential election.
"I can understand where the frustration is coming from," Monsees said. "I would point out that in another part she […] owns up to the fact that her campaign [did] make mistakes and only she can really take the blame for that. Obviously there are multiple reasons why Hillary Clinton lost the presidential election, so I'm glad she was willing to take the responsibility for the mistakes she made on her end."
Fully aware that she will be addressing a mostly university-affiliated audience, Monsees said he suspects Clinton will tailor her speech to the demographics in attendance, which include college students. Although Monsees also acknowledged that the focus of the speech will likely still remain on Clinton's version of what happened in the unprecedented 2016 presidential election.
"If there's any chance to really get a [sense of] what was going on in her mind through that whole process, I think it will really be very fascinating," Monsees said.
Written by: Hannah Holzer –– campus@theaggie.org