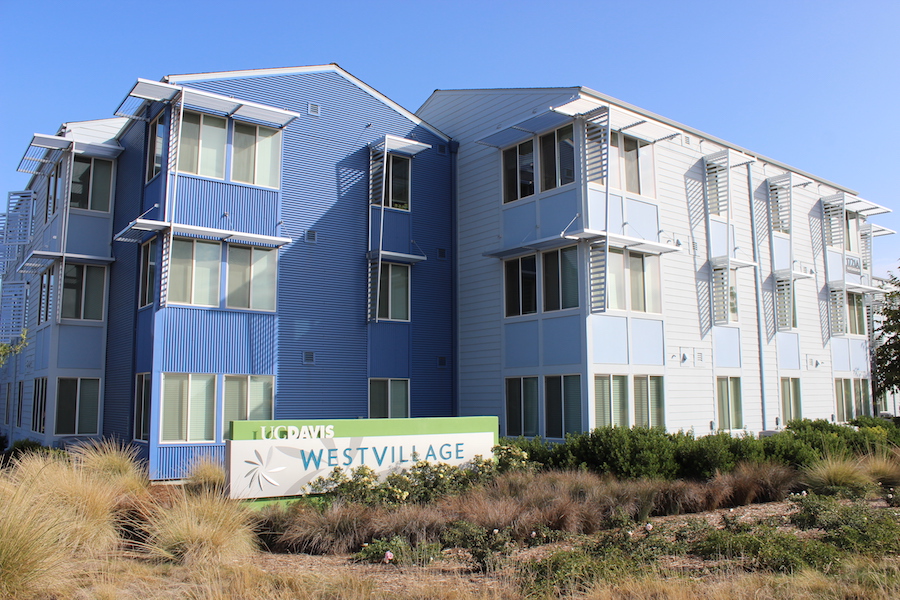 UC Davis will expand housing at Orchard Park and West Village
UC Davis has chosen University Student Living, a student housing company, for two planned construction projects that will expand housing for around 2,775 UC Davis students. The projects will be located at Orchard Park, which has historically served as housing for university families and graduate students, and West Village, which markets itself as a "community" for UC Davis students.
According to UC Davis News, the project is focused on expanding housing specifically "for graduate and transfer students" and university families. The Sac Bee stated in January of 2017 that the city of Davis had a vacancy rate around 1 percent.
Plans for Orchard Park include a quadrupling of the number of residents previously housed; West Village is expected to increase its population by nearly 2,000.
UC Davis' expansion plans for student housing are part of The President's Student Housing Initiative, UC President Janet Napolitano's 2016 plan to increase student housing across the UC system.
"Through the initiative, UC expects to expand the pool of student housing over the next four years," states the summary of the initiative on the UCOP website. "Current estimates project that UC could add nearly 14,000 new affordable student housing beds to the campuses' stock by fall 2020. This includes the creation of new beds for undergraduates in residence halls and the addition of more graduate student housing and other apartments that are generally open to all students."
After an internal development team assessed the housing needs of each of the ten UC campuses, a detailed plan was presented to the UC Board of Regents. The Regents approved a $27 million budget for increased housing –– allocating $3 million to nine UC campuses, excluding UC Merced.
The housing development is also part of UC Davis' Long-Range Development Plan (LRDP) which, according to UC Davis News, is "the most ambitious plan" the university has ever taken on. The plan includes the new freshman dorms in the Tercero area which recently opened for the 2017-18 school year, the construction of a second dining hall in the Tercero area, the reconstruction of Webster Hall in the Cuarto freshmen housing area and the construction of a new building in the Cuarto area.
Written by: Hannah Holzer –– campus@theaggie.org