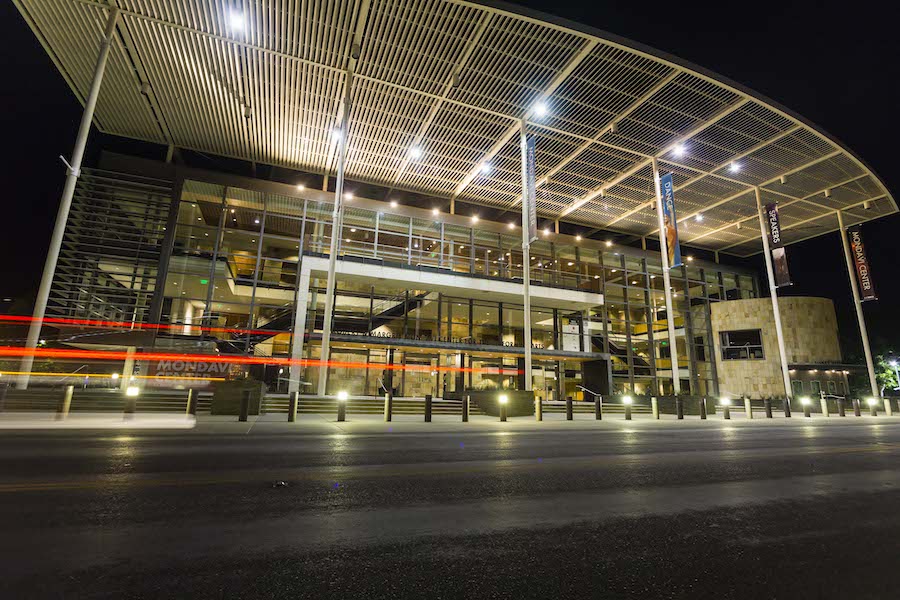 What to look forward to in the coming month
Hillary Rodham Clinton: Live, Monday, Oct. 9
Where? Mondavi Center, Jackson Hall
When? 7 p.m.
What is it? As part of her nationwide book tour, former secretary of state Hillary Rodham Clinton will be visiting the UC Davis campus to talk about her book, What Happened. The book details Clinton's devastating loss to President Donald Trump in the 2016 presidential election. In the wake of the current political climate, don't miss the chance to hear about Clinton's take on her journey throughout the campaign. With limited availability, tickets are for sale at the Hillary Clinton Book Tour's website.
Disney's Aladdin, Jr., Friday, Oct. 6 to Sunday, Oct. 8
Where? Davis Musical Theatre Company
When? 2 p.m. and 7 p.m.
What is it? Experience Disney's classic tale of Princess Jasmine and Aladdin, as Aladdin uses the power of a magical genie to win the heart of the beautiful princess. Put on by the Davis Musical Theatre Company, Aladdin, Jr. features a cast of Davis' youngest and most talented performers. Find more information on the Davis Musical Theatre Company's website.
TASTE 2017, Saturday, Oct. 21
Where? Robert Mondavi Institute for Wine & Food Science
When? 4:30 p.m.
What is it? Calling all wine and cheese connoisseurs, join the Mondavi Center at their annual fundraising event, TASTE 2017, for a night of live music, art and, of course, wine. The event will feature a vast selection of food and drinks from local wineries and breweries. Tickets are $35 general admission and $25 for UC Davis students over the age of 21. For more information, visit the event page on the Mondavi Center's website.
Hudson, Saturday, Oct. 21
Where? Mondavi Center
When? 8 to 10 p.m.
What is it? Following a delicious and savory experience at TASTE 2017, enjoy the rest of the evening with a performance at the Mondavi Center by Hudson. From the Hudson River Valley, this group of talented musicians draws influence from artists such as Bob Dylan, Joni Mitchell and Jimi Hendrix. For more information, visit the Mondavi Center's website.
Dia De Los Muertos, Sunday, Oct. 22
Where? Davis Cemetery
When? 10 a.m. to 3:30 p.m.
What is it? Prior to the actual holiday (which takes place from Oct. 31 to Nov. 2), the Davis community will gather together to celebrate the Mexican tradition of Dia de los Muertos, or "Day of the Dead." Dia de los Muertos is a time for families to honor their ancestors, as they pray for their loved ones to continue on a positive spiritual journey in the afterlife. The early celebration will feature a variety of performers and artists, in addition to an altar of remembrance available for public contribution. More information can be found on the Davis Cemetery's website.
Written by: Sydney Odman — arts@theaggie.org