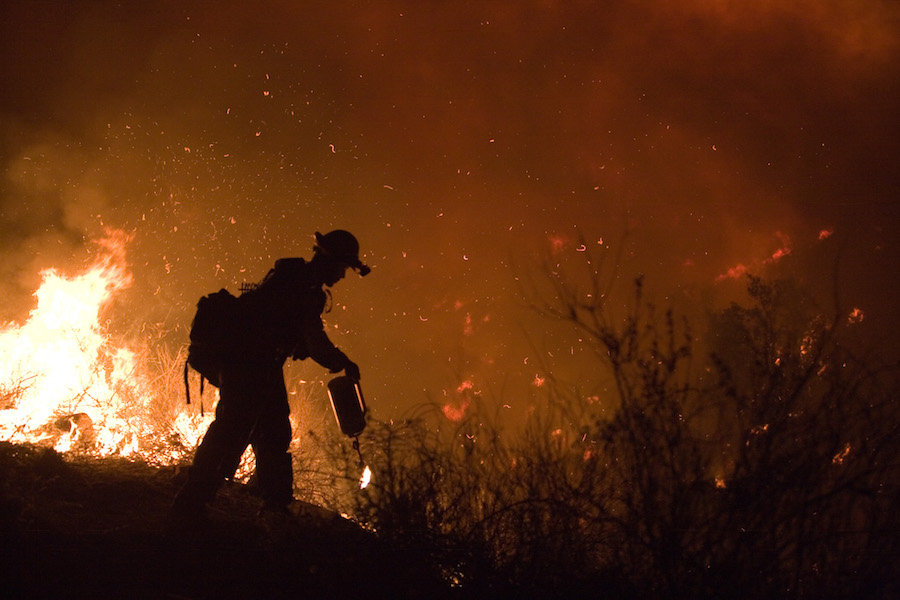 Raging Northern California fires spread, new fire sparked in Southern California
California Governor Jerry Brown has declared a state of emergency due to raging wildfires that began on Sunday night in Napa Valley. The initial causes of the fires are still to be determined, but dry weather and extremely high winds have contributed to the flames spreading over more than 50,000 acres of northern California.
At least 14 separate fires, some of the most destructive being the Tubbs fire and Atlas Peak fire, have ravaged through eight counties today, including Napa, Sonoma, Lake and Mendocino Counties.
Firefighters are working to contain the fires but red flag weather conditions due to dry weather, high temperatures and high winds are expected to persist until Tuesday, making it extremely difficult to prevent spread.
On Monday, a new wildfire in Anaheim, Calif. was ignited and a mandatory evacuation order has been sent in the Santa Ana area. As of 3 p.m., this fire has grown to more than 2,500 acres.
Fatalities resulting from the Northern California fires have been slowly increasing and at least 1,500 structures have been lost.
Find more information and updates by referring to the Cal Fire website.
Written by: Gillian Allen — features@theaggie.org