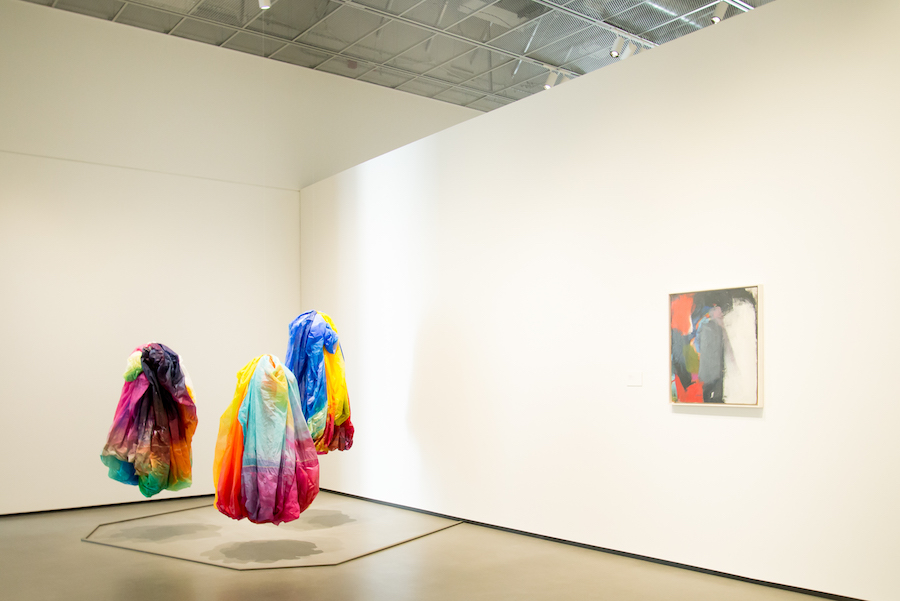 Iconic pieces make their way back to Davis
Time to rejoice — the Manetti Shrem Museum has just reopened with two new exhibitions: Dimensions of Black and John Cage. The new work features contemporary art by African-American artists, including an interactive sound installation comprising 10 record players and a large selection of records to choose from. Highlighting the university's long legacy of innovative art, the exhibits feature pieces that are rarely on display and are created by artists connected to the UC Davis community.
The Dimensions of Black exhibit could be found at the Museum of Contemporary Art in San Diego earlier this year. The exhibit features more than 30 prominent African-American artists from the past three decades, including Carrie Mae Weems and Dread Scott, with art rarely exhibited but now on special display at UC Davis' Manetti Shrem.
The John Cage exhibit, for example, was first featured at UC Davis 50 years ago during its premiere, and has since made its return. The exhibit invites visitors to co-create a unique auditory experience.
A result of this interactive exhibit is a closer connection and understanding of the art itself. There is always music playing in the exhibit, and it's constantly changing based on visitors' swapping records.
The exhibit is reminiscent of Cage's work during his original "33 ⅓," in which visitors could explore an empty auditorium stocked with about 300 random vinyls, encouraged to play the records at random to make a cacophonous sound. Recreating this iconic work is incredibly special, as it pays tribute to such an iconic figure from UC Davis history.
Since the Manetti Shrem offers free entry to students and is right on campus, there should be no excuse to not check out these new exhibitions of worldly artists. The Manetti Shrem Museum always presents thought-provoking pieces that leave its audience in awe — Dimensions of Black and John Cage are no exception.
Written by: CaraJoy Kleinrock — arts@theaggie.org