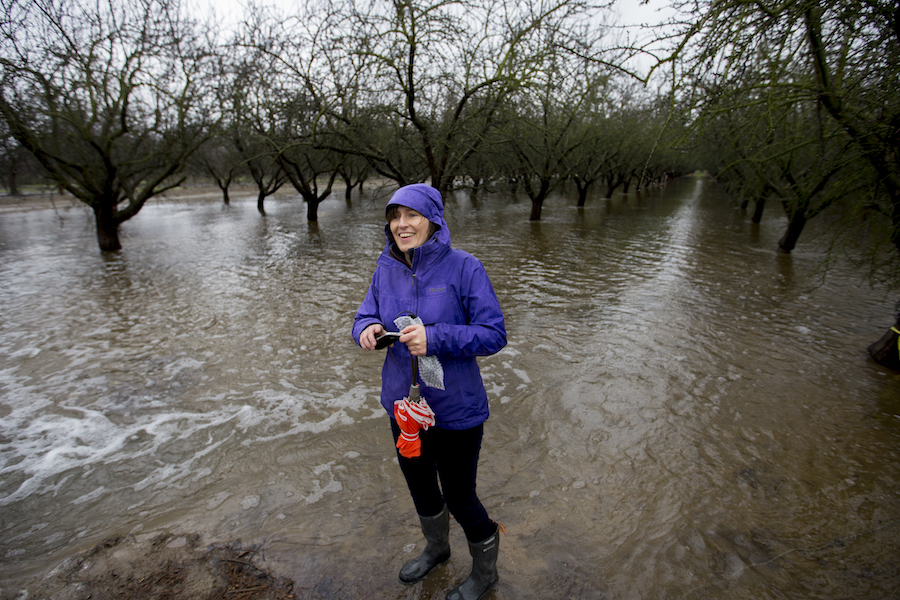 Researchers launch water management project in disadvantaged communities
UC Davis was awarded $1.6 million by the National Science Foundation to study the dynamics of water and land use of disadvantaged communities, specifically in the Central Valley. There are several different departments that are collaborating on this research, which is led by Helen Dahlke, an associate professor of Integrated Hydrologic Sciences at UC Davis.
"Our goal is to understand the dynamic between hydrological and economic system[s] and the social drivers in the Tulare Lake Basin," Dahlke said.
With the different departments coming together to do this research, each has more specific goals in mind.
"One outcome is that we're looking for infrastructure or policy options that may help the management of water in low economic places," said Jon Herman, an associate professor in the Department of Civil and Environmental Engineering at UC Davis.
Rebecca Teasley, an associate professor of civil engineering and associate dean at the College of Science and Engineering at the University of Minnesota, is another researcher.
"Different stakeholders or interest groups can work together more collaboratively to achieve better water management across all sectors," Teasley said.
This research offers the potential to rebuild the Tulare Basin's water management system. The Tulare Basin is located in the Central Valley, and major cities including Fresno, Visalia, and Bakersfield are dependent on groundwater but are slowly transitioning to surface water.
"Tulare Basin is ideal for studying coupled natural human systems because we know agriculture has had a huge impact on water resources and vice versa," Dahlke said. "The Tulare Basin was known for growing cotton; now you see a lot of almond trees which need a reliable source of water, which isn't good especially during a drought like the one the Tulare Basin faced between 2012-2016, because perennial crops cannot easily be fallowed."
The NSF grant gives undergraduate and graduate students the opportunity to work alongside professors to build models comparing groundwater and surface water in the Tulare Basin, although this is only the beginning. There is a possibility that Dahlke and her team will learn to apply what they learn to other disadvantaged communities.
"This grant provides an exciting opportunity to look for innovative solutions and an opportunity to train students for a future in water management," Teasley said.
Along with conducting research, Dahlke and her team hope to create "water schools" for K-12 students.
"Water schools are courses focused on educating school kids on the topic of water and the issues we face in managing water," Dahlke said.
By educating students on the issues surrounding water management and conservation, Dahlke and her team aim to spread awareness about the human use of water and land in the agricultural sector.
Written by: David Soltero — science@theaggie.org