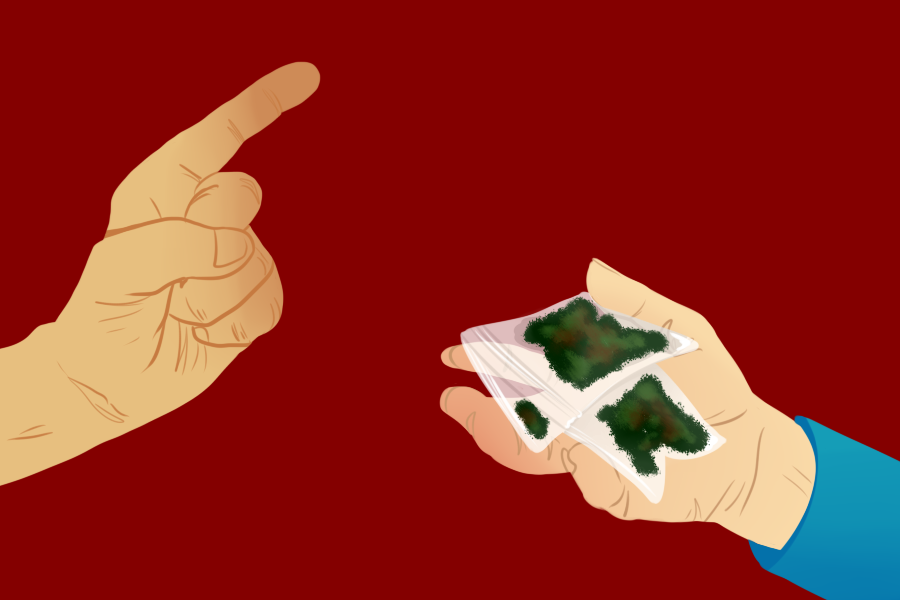 City ordinance allows four dispensaries to open in next 18 months
On July 11, the Davis City Council passed an ordinance for a permitting and regulating system that allows commercial cannabis businesses to operate in Davis. The city's Department of Community Development and Sustainability has opened up the permit application process. Businesses have until Oct. 13 to apply for a permit to begin producing or dispensing medical marijuana in the city.
"The City Council passed an ordinance that would allow for the approval of up to four dispensaries for an initial 18-month period. Thereafter, Council could choose to consider additional dispensaries," said Ashley Feeney, the assistant director of community development and sustainability. "In our research of jurisdictions with permitted dispensaries, the feedback has been that operators are good business stewards and active community members that care about making a positive contribution to the places where they do business."
The city has already received one application from a company that has an existing dispensary in Sacramento, but many other businesses have expressed interest in opening up shops in downtown Davis. City staff expect several more applications to open dispensaries as well. A Therapeutic Alternative, a Sacramento-based dispensary, already submitted a pre-application over the summer to set up on Second Street.
"We want to provide high-quality products and an educated staff to the patients and consumers in the city of Davis," said Kimberly Cardiel, the owner of A Therapeutic Alternative. "I've been involved throughout the entire process. Nothing has surprised me. We've been working with the city staff on the process the whole way through. It's been a very transparent process the public has been involved with. It's very comprehensive."
The city is still establishing a fee system for businesses to buy permits. City Council held a meeting on Oct. 3 where it continued to discuss how much companies would have to pay and whether or not the council will implement a payment plan for these prospective vendors.
Kelly Stachowicz, Davis' assistant city manager, voiced her opinion during the meeting.
"We re-thought our regulatory process with an effort to streamline it," Stachowicz said. "We separated the fees into eight fairly distinct types, based on the likely license types we will see in Davis […] The fees are different — they range from the upper end at Volatile Manufacturing at $42,359 to the smallest and lowest fee that's proposed at about $8,300 for non-Davis-based delivery companies."
City Council is still working on finalizing and establishing regulation fees, although permits should be issued by early 2018. Dispensaries that are approved by City Council and the Department of Community Development and Sustainability through the application process could open their doors in Davis as early as Spring 2018.
"It's about time," said Monica Wenneker, a third-year history major at UC Davis. "I think usage will go up if they open up. Davis is the kind of place where I'm surprised there aren't already more dispensaries. I'm excited. Medical marijuana is a very good alternative for a lot of people […] This [will] benefit a lot of people."
Written by: Ahash Francis — city@theaggie.org