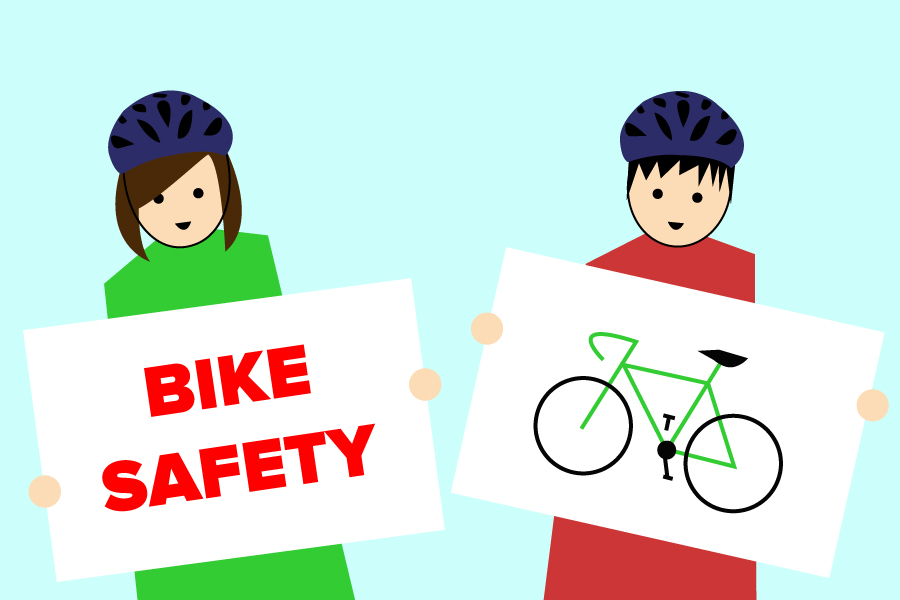 Bike Campaign's free bike clinics assist with proper bicycle care, safety
Students and residents of Davis are encouraged to attend upcoming "Ask a Local" bike clinics hosted by The Bike Campaign in Davis and Woodland, with the next one being held on Oct. 24 from 3 to 5 p.m. at the Anderson Place Apartments on Hanover Drive. These events will each include a free two-hour bike clinic led by professional mechanics, during which anyone is welcome to get assistance with anything regarding cycling, including how to ride a bike, how to take care of a bike, how to follow traffic laws applied to cyclists and more. Additional information about when these clinics are being held can be found on The Bike Campaign's events calendar.
With a growing influx of students every year, the City of Davis is forced to be increasingly accommodating to cyclists, since cycling is the only mode of transportation for many students. Therefore, The Bike Campaign decided to address the growing dangers for both cyclists and drivers in order to create a safer environment for everyone.
"Even though Davis is the biking capital of the United States, that doesn't make it any easier for someone who is new to riding a bike," said Maria Contreras Tebbutt, the founder of The Bike Campaign. "For many people, the last time they rode a bike might have been when they were a kid. Or they may have never learned how to ride a bike."
Tebbutt explains that the embarrassment felt by many new students prevents them from asking for help, and assuming that everyone should know how to ride a bike is an unfair sentiment. She attempts to make people feel more comfortable by encouraging and accepting every rider, regardless of age or experience level.
"Learning how to ride the bike is one thing," Tebbutt said. "Learning how to feel comfortable and savvy riding the bike in an urban setting is another thing. That takes practice."
Topics that will be covered during the clinics include recognition of specific parts of the bike, being able to see whether the cables have disintegrated, whether the chain is rusty, whether the seat is down too low and learning how to use a bike pump. Felipe Giusti, a professional bike mechanic who leads these clinics, explains how having these conversations with people creates a safer city for everyone.
"The people who come to the bike clinics will leave knowing better of what specific things that they need to take care of their bikes. They'll know exactly what is wrong and what to do to fix their bikes," Giusti said. "As they start to see bikes in a different way, they also start to pay attention to traffic safety, so it's a huge improvement for the whole city […] they don't see themselves as just a bike user; they see themselves as an active cyclist."
Giusti also notes that lack of knowledge about traffic laws, such as hand signals, creates danger for cyclists and drivers alike. Many newcomers have not had time to adapt to cycling in an urban setting amidst their academic commitments. Giusti therefore hopes that UC Davis will enforce a mandatory training for all incoming students to ensure everyone's safety.
The Bike Campaign recently held one of their free bike clinics at the Arbors Apartment Complex, where Joe Cinelli, the residential assistant, saw the clinic's positive impact on residents.
"Our residents really appreciated it," Cinelli said. "I would say that our main goal is safety. A bike that is not well maintained is a danger not only to everyone around, but the cars also are in danger, so it's really a benefit to everyone involved."
The Bike Campaign looks forward to scheduling more bike clinics in the future, as more apartment complexes and locations are demanding these "Ask a Local" clinics.
"We do this because we love new riders in Davis. We want to give them a platinum, friendly welcome to Davis," Tebbutt said. "We want to live up to the reputation we have in the nation, which is to be kind and patient with people who are new to the community so we can welcome them into our cycling lifestyle."
Written by: Hadya Amin — city@theaggie.org