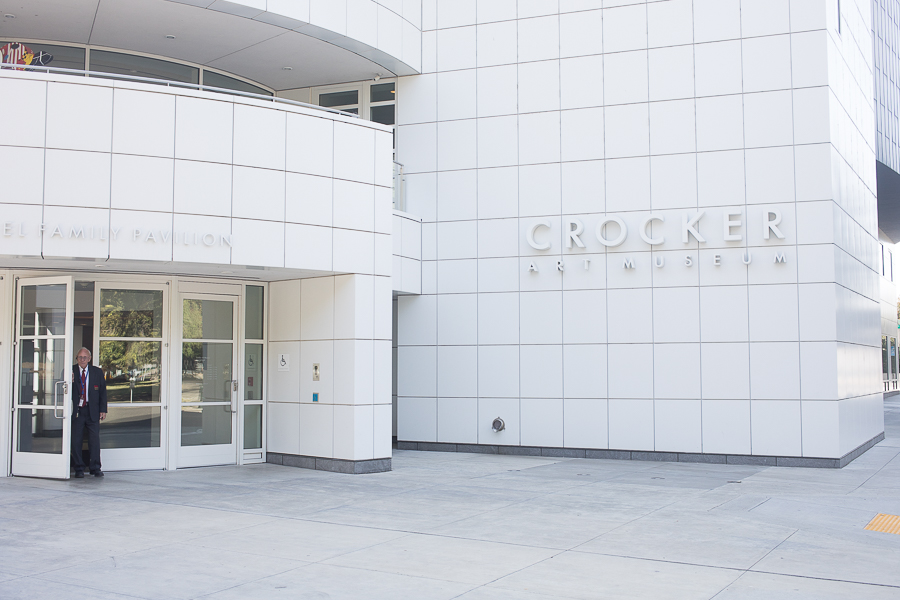 Festival brings four different films to area, illustrates human rights issues
The UC Davis Humanities Institute (DHI) will be hosting its inaugural Human Rights Film Festival from Oct. 19 to 20 in partnership with Human Rights Watch, screening a different documentary each day to present on a different human rights issue.
"I was returning after being on leave in Central Europe during the refugee crisis in Central Europe, Germany and Austria," said Jaimey Fisher, the director of DHI. "I was able to experience firsthand the wave of refugees in Germany, which was around a million people entering Germany in 2015 and 2016. These types of issues have all been on my mind."
The UC Davis Humanities Institute "supports research and teaching of humanities and art at the university," including human rights studies, according to Fisher. With an event like this, DHI is able to expand its reach across campus and further impact the community.
"DHI is looking to do more public events rather than events just focused for students and faculty, so this is our first attempt in that endeavor," said Becky Wilson, the event coordinator for DHI. "I think the human rights topic is something that many humanities people are passionate about, so it seems to fit."
The films chosen — "500 Years," "Nowhere to Hide," "Black Code" and "They Call Us Monsters" — which have been vetted for quality and factual accuracy by the Human Rights Watch, will each introduce viewers to a different contemporary social problem of cultural and geographic interest. For many of these films, this festival is an opportunity to showcase otherwise unseen content. In fact, this festival is one of the first public showings for the film "Black Codes."
"We tried to tailor it to the geography and political issues of California and the demographic of the university," Fisher said. "There is one about Latin America, which is important to Davis constituency and Latin American immigrants in California. The one about the Middle East was chosen because […] it has been a huge issue in politics. 'Black Code' had the tie in because many of the people in the film are young people, many of them still students who are activists online, and that seemed relevant to student audiences. The last film is about California prisons, which made sense to bring it since it is California-relevant."
For Danish Zuraidi, a fourth-year international agriculture development major, the diversity of the films' subject matter has been a key factor in planning to attend the event.
"A lot of the films are really interesting from different parts of the world," Zuraidi said. "They touch on so many different and interesting events and things that are going on that I would like to know more about."
Since the festival is in partnership with the university's Human Rights program, many of the films correlate with currently-offered classes in order to add an instructional aspect to the event. But this educational value is not exclusive to enrolled students; there will also be a discussion led by faculty at the end of each film.
"I think it is important to also experience something like this with an audience," Fisher said. "In this way, you can engage in an audience and dialogue with the film and whoever is there for the event afterwards. The faculty can help unpack the film and make it a meaningful experience."
"They Call Us Monsters," the festival's closing film, will be shown at the Crocker Art Museum in Sacramento. The film's director, Ben Lear, will participate in a short panel about his work in an attempt to stimulate an in-depth discussion with the audience.
"We were interested in having as many filmmakers as possible come, but, with the nature of these films, they come from many different places in the world," Wilson said. "Ben Lear is based in Los Angeles, so it made it logistically possible for him to come. We reached out to the others, and either they were not available or they were in different parts of the world."
Since this is the festival's inaugural year, DHI hopes to bring more filmmakers to future installments.
Fisher believes that documentaries can serve a purpose that other forms of media cannot.
"A documentary has the ability to show you people, images and political actors from across the world," Fisher said. "Through the moving image and the audiovisual, cinema has brought faraway places back to the people since the beginning. And to also show places that are not that far away from Davis, like the California prisons, and to re-narrate those for us. The university as a whole is a place that can raise consciousness about the entire world. This can be empathizing with those who are far away or with those that we may not think about everyday. It is a core part of the university and a core part of humanities and arts."
Likewise, a festival can help organize the complex ideas that are associated with human rights issues.
"It is worthwhile to be reminded of the rights and protections that were put in place after World War II to help navigate the world politically," Fisher said. "We know that, with modern media, there are all these demands on our attention, and an event like this helps us focus our attention on a variety of issues."
The festival is more than just an educational experience; it can have meaningful impacts on its viewers — students and other community members alike.
"Events like this are able to keep us informed," Zuraidi said. "I think that people tend to be in their own bubbles when it comes to what they know about going on in the world, and this can even happen in pretty liberal places like Davis and California. The media can do a good job about covering events up or not reporting on them. Films and festivals like this can shine a light on a lot of issues."
The event is free and open to the public. For a full summary of the films as well as locations and times, visit the UC Davis Humanities Institute's wesbite.
Written by: Caroline Rutten — arts@theaggie.org