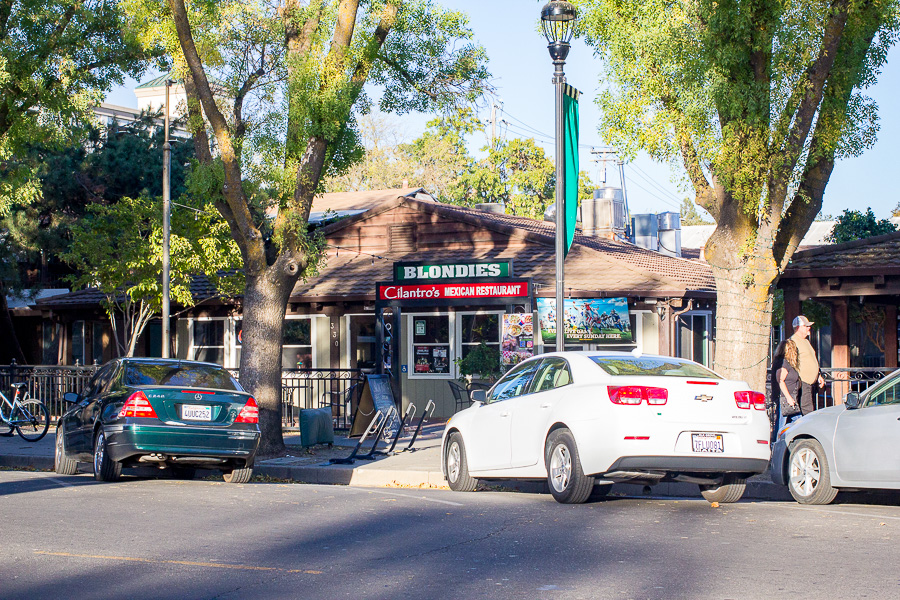 New Mexican restaurant added to Davis eatery scene
Calling all Taco Tuesday enthusiasts! The city of Davis welcomes its newest Mexican restaurant: Cilantro's. In the space previously occupied by Blondie's Pizza on G Street, Cilantro's joined the downtown Davis eating scene on Sept. 29 and has since established a strong presence among locals.
Cilantro's brings a new twist to Mexican cuisine. In addition to the typical menu, it also serves breakfast all day, as well as brunch on Sundays. And, of course, it serves $1 tacos on Tuesdays.
Blondie's owner Jason Ojeda spoke with The California Aggie about the positive reaction from customers in regard to the transition.
"I think coming into this town, it's definitely a pizza town, with pizza places all over the place. That was kind of one of our challenges as Blondie's, trying to find a niche," Ojeda said. "With Cilantro's opening up, it's been nothing but positive. People have definitely embraced the food."
Cilantro's not only serves up delicious tacos and enchiladas — the restaurant also fosters a welcoming and family-oriented environment. Owned by the Cervantes family, the Davis Cilantro's is the chain's third location. The two other locations are in Elk Grove and Sacramento.
"I can't say enough good things about Davis and the people," said Cilantro's owner Hugo Cervantes. "Coming in, we've received nothing but love from you guys at UC Davis. I wanted to make sure my prices were within reason for all the students to come in and eat and enjoy themselves."
Blondie's is known for its service as a space for private parties, events and catering. Although the pizza is gone, the bar aspect of Blondie's still exists alongside Cilantro's. Bar-goers can order an assortment of burgers, wings, carne asada fries and more.
"A lot of people come in wondering where the pizza went, but I think they are really impressed when they try Cilantro's," said Kaylee King, a fourth-year linguistics and cognitive science double major and Cilantro's employee. "Taco Tuesday is poppin'!"
King previously worked at Blondie's Pizza and stayed throughout the restaurant's transition.
Cilantro's is located at 330 G St. and is open Tuesday through Saturday from 11 a.m. to 9 p.m. and Sundays from 11 a.m. to 8 p.m.
Written by: Sydney Odman — arts@theaggie.org