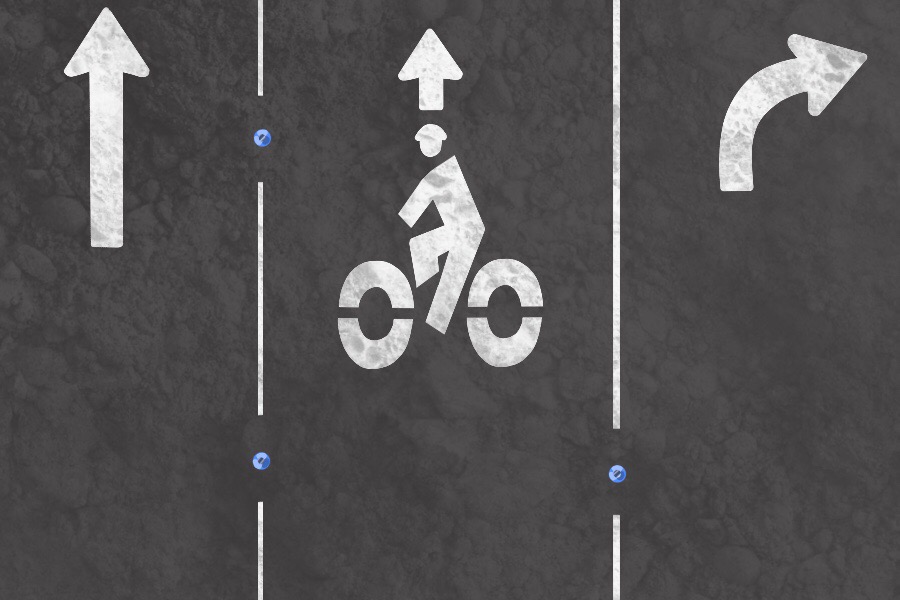 Parked cars to be used as a buffer between moving vehicles and bike lanes to increase safety, encourage more cycling
The City of Sacramento will soon be implementing its first permanent parking-protected bike lanes on various streets throughout downtown. This decision is the result of a three-day trial that city planners organized last week, introducing the idea to the public on P Street. Positive feedback from the community encouraged the planners to take action in establishing such lanes permanently.
These parking-protected bike lanes aim to protect cyclists as well as pedestrians by providing a buffer between the road and the bike lane. The intention is that placing the parked vehicles between the moving vehicles and the bikers will create a safer experience for everyone involved, as well as promote other forms of transportation besides just cars in Sacramento.
Ryan Moore, an interim city traffic engineer, explained that many big cities — including Oakland — are piloting this idea. Moore, along with other city planners, visited Oakland recently to see the idea in action.
"It's an experiment that a lot of cities are increasingly trying to provide in especially urban areas," Moore said. "The idea is to really get away from the notion that bicycle facilities are only for recreational things but try to make bike facilities more comfortable and more accessible and easier so people can use them for a more regular mode of transportation."
Moore noted that the feedback was generally positive after the three-day pilot project on P Street, which was intended to test the effectiveness of the idea. Therefore, the decision was made to implement a few of them permanently in the downtown quarter of Sacramento.
The mayor of Sacramento, Darrell Steinberg, was one of the first individuals to try the bike lane during the three-day pilot project, and he voiced his approval of and excitement about the idea.
"Some of the best ideas are the simplest ideas," Steinberg said. "It doesn't take tens of millions of dollars always to improve public safety and to make our city friendlier toward those who bike and those who walk. This is first and foremost a safety issue, in fact, creating a little bit more of a barrier between moving cars and bicyclists and pedestrians."
The newly implemented parking-protected bike lanes will also certainly affect the many UC Davis students who commute to Sacramento for jobs and internships. One of these students, Lexie Barrow, a fourth-year English and communication double major, expressed her enthusiasm about the new idea.
"I drive to Sacramento three days of the week for my internship and always feel like I have to be much more cautious about bikers there because it is a much larger and more crowded city than Davis," Barrow said. "So I think this is a really great idea that would help me as a driver in Sacramento and help the bikers too."
Cycling in an urban setting is certainly a hazardous feat for anyone, which is something the City of Sacramento understands and hopes to ease through the new parking-protected bike lanes.
Written By: Hadya Amin — city@theaggie.org