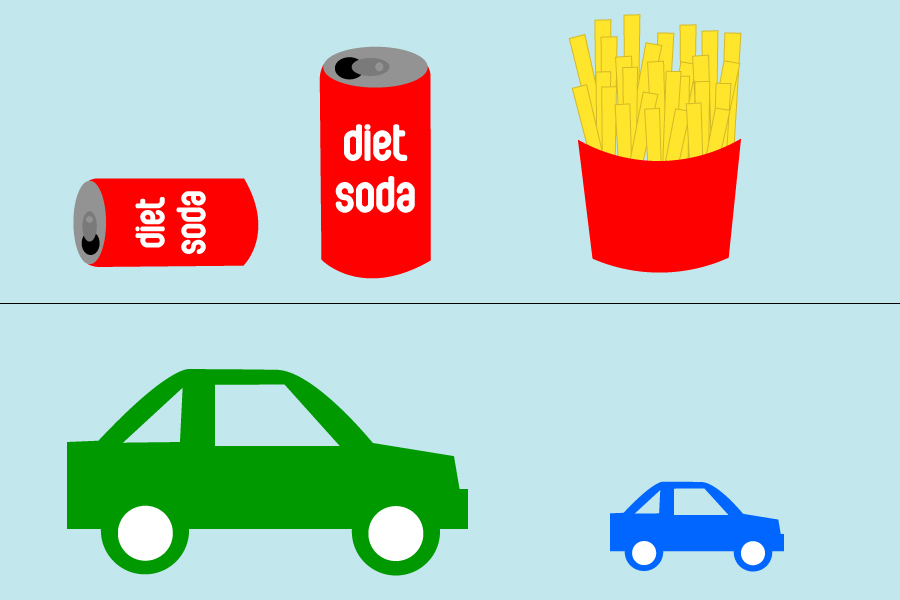 Households with a fuel-efficient vehicle often buy a more powerful second vehicle as well
If you thought that having a fuel-efficient vehicle is all it takes to make someone a trooper against the great climate change battle, you may want to reconsider that widely-held belief.
A recently published paper shows that buying a fuel-efficient car may not necessarily categorize a household as energy-efficient. The research shows that households that buy a fuel-efficient car also tend to buy a second car that's more powerful, potentially negating most of the environmental benefits that come from having a fuel-efficient vehicle. Known as the "diet soda effect," this is analogous to buying a diet soda with a helping of fries.
"If you think about putting households into a 10 percent more fuel-efficient vehicle today, if they don't change any of their behavior, that's going to reduce the amount of gasoline that household consumes by 10 percent because they're not doing anything else," said David Rapson, a UC Davis professor in the Department of Economics." But we showed two margins on which they are going to adjust their behavior. They're going to drive more but they're also going to buy a more gas-guzzling car next."
When you add up these effects, 6 percent of the 10 percent saved could disappear. But if eliminating large cars isn't feasible, James Archsmith, a Ph.D. candidate in economics at UC Davis, suggests other methods of reducing greenhouse gases.
"If that is the goal, then putting a price on GHGs, either through a carbon tax or a cap-and-trade, is a much better way to achieve that reduction," Archsmith said. "A price will nudge households to buy more fuel-efficient vehicles without the substitution effect we find in our analyses."
But using an electric car can still reap huge rewards for those considering investing in one.
"In a highly polluted zone, there may be exceptionally high benefit from eliminating certain kinds of tailpipe emissions […] and usually when we think about electric vehicles, we typically think about climate change and its impact […] There's no question that in some places, electric vehicles have enormous benefits and those benefits might have nothing to do with climate change," said Alissa Kendall, an associate professor in the UC Davis Department of Civil and Environmental Engineering.
With the push for environmentally-friendly technology, it can complicate matters to focus on aspects where the technology may or may not be providing benefits. This further highlights the idea that research that tackles the various angles and social side effects of new technology should be regularly conducted after entering the world of consumerism.  Fuel-efficient vehicles are no exception. To use or not to use electric cars? Unfortunately, there's no easy answer.
Written by: Kriti Varghese — science@theaggie.org