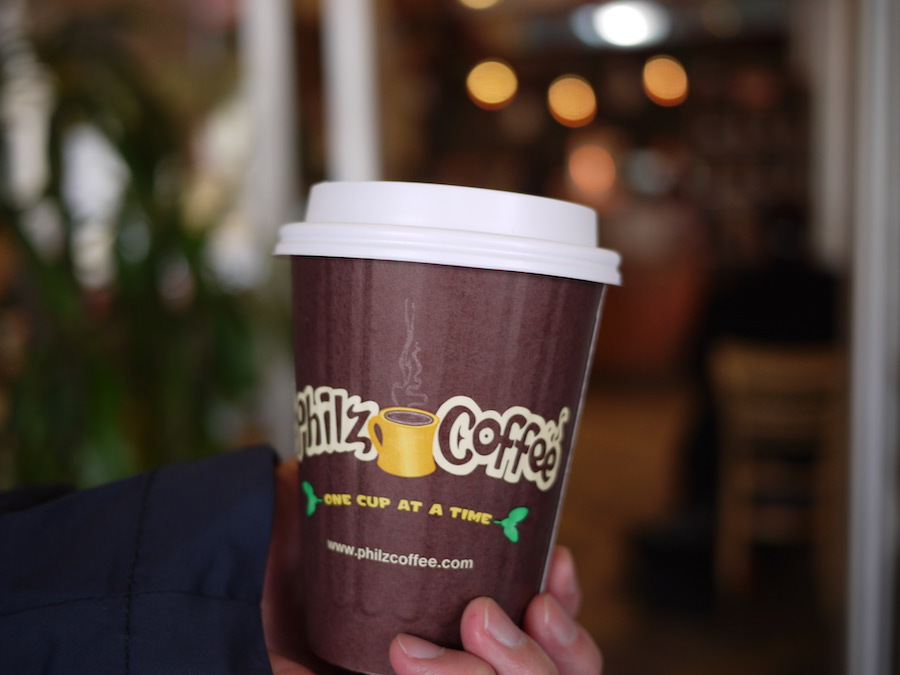 Philz Coffee to arrive in Davis in January
For those who have heard only whispers of the big news, let it be known that the rumor is true: Philz Coffee will officially arrive in Davis this coming January at the corner of Second and E streets.
Any coffee lovers who have yet to experience a Philz Coffee blend may be perplexed by the hype around this Bay Area-based company. To elucidate the reasoning behind this coffee frenzy, it should be noted that this once-small San Francisco coffee shop is now a rapidly expanding company with 41 locations across California and in Washington, D.C.
Over the past 25 years, Philz Coffee has become known for its highly customizable orders and superior coffee blends. Phil Jaber, the original owner of the San Francisco coffee shop, designed a coffee station that would allow his coffee to be made one cup at a time. This means that each "cup of love" is individualized for the customer and is made without pre-brew. Additionally, Philz offers over 20 blends sourced from international coffee growers. Some of the fan-favorite orders include the Philtered Soul, a hot medium blend; and the Mint Mojito, the Instagram-fave iced coffee.
Philz fans often testify that this coffee company is one of the best. Karen Chang, a fourth-year cell biology major and frequenter of the Philz Bay Area locations, is looking forward to enjoying a cup of Philz at the new Davis shop.
"The quality of the coffee is so much better than other chain coffee stores," Chang said. "And the Philz vibe is really chill. I feel like it's geared towards young adults and people my age. I love going there."
Chang's sentiment toward Philz Coffee's ambiance echoes the intentions of the Philz Coffee team. Jaber hopes to make the Davis location a "perfect, central place for Davis students to study." The large shop will house comfy seating, large tables, outlets and wifi, allowing for a simultaneously studious and social environment. Recognizing the ubiquitous bike culture in Davis, the company also plans to make the new shop as bike-friendly as possible.
Jolie Meschi, the store marketing director at Philz Coffee, expressed in a statement that, despite recent delays in construction, the company is "still really excited about the new location." According to Meschi, "Phil Jaber picked out the location himself, seriously."
Although the mention of a Philz opening in Davis may provoke raised eyebrows and wide eyes from many conditioned Philz lovers, the company's success in Davis may depend upon the coffee fanatics who are already loyal to other local coffee shops. Philz Coffee will soon join the ranks of nearby Mishka's, Peet's, Starbucks, Temple Coffee Roasters and Cloud Forest Cafe, among many others.
Written by: Eliana Sisneros — city@theaggie.org