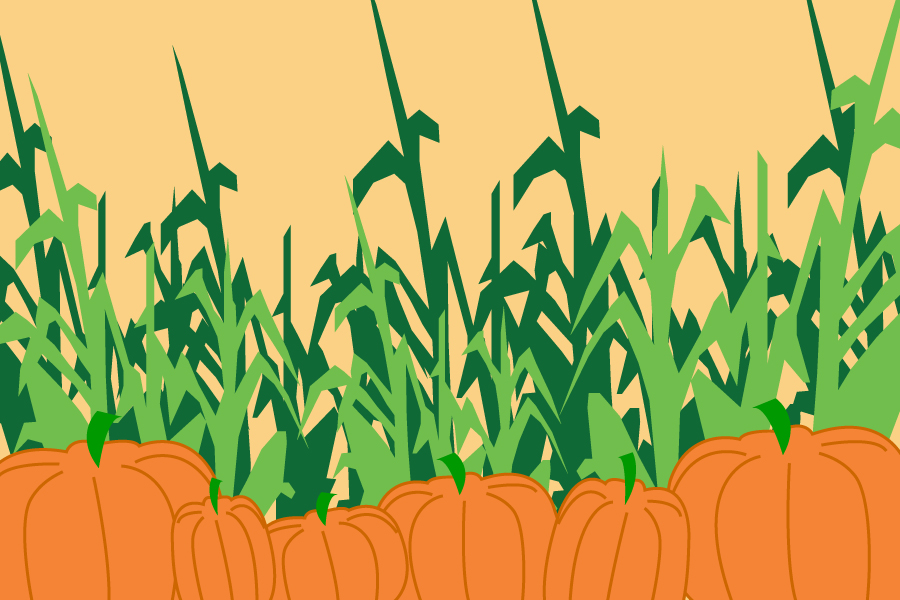 Places to celebrate the fall season
It's fall, so that means your Instagram feed is composed entirely of pumpkin patches. As kids, pumpkin patches were meant for actually picking out pumpkins. But times have changed, and now these places have many other activities to take part in. Especially in Yolo County, corn mazes are a go-to fall event.
To keep on-trend, here are a few local pumpkin patches to enjoy.
Bobby Dazzler's Pumpkin Patch and Milo Maze
Open weekends from 10 a.m. to 7 p.m. and weekdays 12 to 7 p.m, Bobby Dazzler's carries over 150 varieties of pumpkins, squash and gourds. It has a petting zoo, a cow train, face painting and even pony rides. This is a great place to relive all your favorite childhood fall memories. The maze generally takes around 20 to 40 minutes to complete. The farm closes after Oct. 31, so try to go soon. It is located at 23300 County Road 99D in Davis.
Impossible Acres Farm
For a closer location, Impossible Acres is open every day from 9 a.m. to 6 p.m. The barn animal area is open from 11 a.m. to 6 p.m. weekdays and from 9 a.m. to 6 p.m. weekends (with 9 to 11 a.m. as reservation-only). It is located at 37945 County Road 31 in Davis and also closes after Oct. 31.
Cool Patch Pumpkins
Home of the world-record corn maze, Cool Patch Pumpkins is sure to be worth a visit. For $5 per person, ticket holders can participate in the "fun zone," which includes the mini maze, corn bath, trikes and a hay castle. They also have a hayride around the patch for $3. Entrance to the record-winning corn maze is $15 and has two different paths that you can take; one is an intermediate level and the other is advanced. On weekends they serve food, including tri-tip sandwiches, hot dogs, fries, soft serve and more. They also have a coffee cart that offers hot and cold drinks, pumpkin pie, kettle corn and cookies. This must-see stop is located at 6150 Dixon Ave West and closes after Oct. 31.


Uncle Ray's Pumpkin Patch
Located in Sacramento, Uncle Ray's is open 10 a.m. to 6 p.m. every day until Oct. 31. You only have to pay for the pumpkins, which means both admission and parking are free. Though a farther drive, the corn maze is also free. The pumpkin patch is located at 5610 Garden Highway near the Sacramento airport.
Written By: CaraJoy Kleinrock — arts@theaggie.org